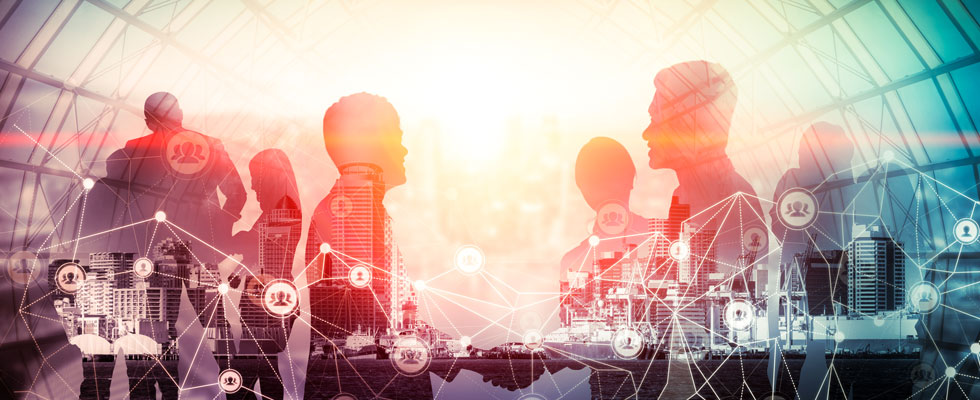 Board addresses new environmental messaging campaign and resources for dealing with COVID-19
Wednesday, March 10, 2021
New ways of doing business were announced at the National Propane Gas Association (NPGA) Winter 2021 Board of Directors meeting. During the February meeting, which was held via webinar, speakers reported that NPGA and the Propane Education & Research Council (PERC) will soon be sharing an office and that NPGA will be conducting more meetings virtually, even after the pandemic.
"The current environment has given us an opportunity to reconsider how we do business," said Denis Gagne, NPGA chair, as he opened the meeting. Virtual meetings have proven to be more efficient and cost-effective and therefore should boost participation. "We will do more virtual meetings going forward," Gagne said.
The sharing of office space with PERC, similarly, will save money for the industry and improve communication between the two national organizations, speakers said. NPGA plans to sublease two-thirds of PERC's office space in Washington, D.C., beginning in January 2022. "This will result in a substantial savings for the industry and will allow us to be more efficient and effective," said Steve Kaminski, president and chief executive officer (CEO) of NPGA.
In the meantime, despite the pandemic, the association has been actively advocating for the industry. "I am impressed by our collective ability to accomplish our work virtually," Kaminski said. 
In the legislative and regulatory arena, NPGA staff devoted most of its efforts to the $1.4 trillion omnibus legislative package that was passed by the United States Congress in December 2020. Several provisions the association advocated for are now in the law. 
They include appropriations funding opportunities through the Department of Energy; a one-year extension of the alternative fuel credits; COVID-19 relief, energy provisions that support the use of combined heat and power (CHP) and autogas. Following the recent U.S. election, a priority of NPGA staff in 2021 will be engagement with new members in the House and Senate and with new federal regulatory staff. "We've already begun to engage members of Congress and the administration," Kaminski said.
On the environmental front, he highlighted the creation of a task force that includes officers and staff of NPGA and PERC. The task force is currently working on an environmental messaging campaign. "Our goal is to develop universal messaging about the benefits of propane and how propane compares favorably with other energy sources," Kaminski said. 
He also detailed NPGA's participation in several pro-energy choice coalitions. "We support the continued use of clean energy and oppose forced electrification," he added.
On the topic of meetings, Kaminski reported that NPGA has successfully recontracted with all applicable venues to move this year's Southeastern Expo from April 2021 to October 2021. This move was announced at the previous board meeting. "We will make sure it is safe and exhibitor- and attendee-friendly," he said. "We will have extra floor space in order to do that." In addition, the association has begun negotiating a contract to hold the 2023 Expo in Charlotte, North Carolina.
In his government affairs committee report, Mike Hopsicker noted that the association has continued to advocate for critical industry issues while also addressing the impacts of COVID-19. 
"It's been an eventful four months since we last met," the committee chair said. "There was the contentious election campaign, and now, one party controls both chambers of Congress and the White House." 
Hopsicker said the top two categories of bills the association has been addressing have to do with the decarbonization and "electrify everything" movement and the states' response to COVID-19. Among the resources members can use to deal with these challenges are the Propane Days 365 online toolkit and the COVID-19 section of NPGA's website. Both are available at npga.org.
In his propane supply and logistics committee report, Steve Kossuth reported that the committee continues to meet monthly and monitor the status of supply in the industry. "There have been no major issues as of yet, but we are not resting on our laurels," Kossuth said. He highlighted NPGA's development of a repository of hours-of-service waivers, an "ABCs of Supply Preparation" document, an archive of "Preparing for Peak Demand" webinars and the Propane Logistics Analysis Network (PLAN) website and app. 
"These are wonderful, proactive measures to keep our industry prepared," Kossuth said. The first three are available to members at npga.org. Visit the PLAN website at plan.npga.org, and the PLAN app can be accessed through the NPGAction app, which is available in the Apple App Store or the Google Play Store.
This was the third NPGA board meeting held virtually. The next board meeting is scheduled to be held in person on June 7, 2021, in Washington, D.C., in conjunction with Propane Days. If Capitol Hill is not open at that time, NPGA plans to invite legislators to meet with association members elsewhere. As he concluded his president's report, Kaminski said, "With the vaccine rollout, I am cautiously optimistic that we will meet in person in June."