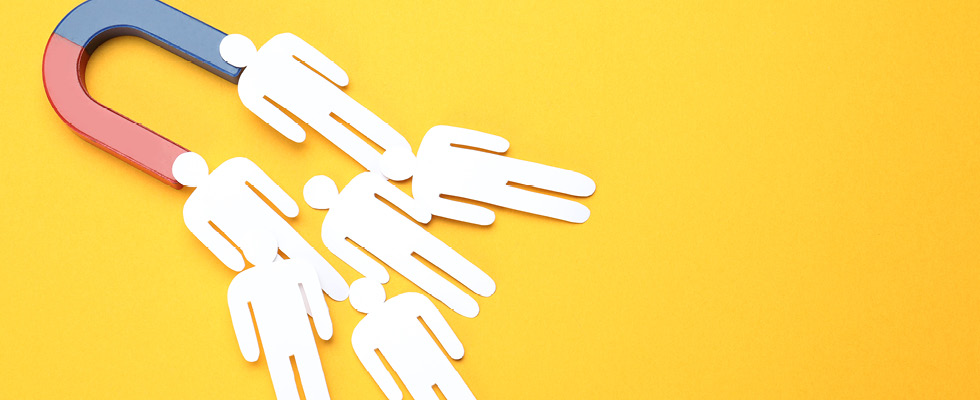 The strategies you need for successful marketing efforts in the year ahead
It is hard to believe that we are already a few months into 2023. A new year means a new opportunity to refresh, make resolutions and decide what you want to focus on for the year ahead. As you do these things for your business, make sure you include your marketing efforts. Determine what worked for you over the past year and what you can execute better, then brainstorm fresh ideas to implement in your strategy.
Identify Marketing Goals
For starters, it is hard to execute a marketing campaign without an understanding of what you hope to achieve with it. Are you looking to further your general branding to the public at large? Is there a specific part of your business or a product that you offer that you would like to see grow and you feel like customers would latch on to if they had more awareness of it? Take some time to figure out what you hope to get out of your marketing efforts, which will help you decide what type of advertising avenue you need to use.
Understand Your Audience & Maintain Communication
A big part of marketing is understanding your audience. Who are you speaking to and who are you wanting to reach? Some companies may have different audiences and sectors with which they do business. Many marketers in the propane industry serve customers in various sectors like agriculture, construction, education and the everyday residential customer.
Your marketing team needs to ensure that each message is tailored to fit the audience they are trying to reach. Do your research and figure out where each sector acquires its information. For example, to reach a potential agricultural customer, find out if there is a local farm report that you can sponsor. These are sometimes in the form of a radio show or a printed format where farmers can get updated prices, weather outlooks and more. To reach the public, I have found that social media advertising, radio and television commercials, and digital marketing through search engine optimization (SEO) and display advertising work well for my company and the goals we are trying to attain.
While you will hopefully start seeing results within a few weeks, it often takes a few months to analyze the impact a marketing campaign is having on your business. There are some things you can do along the way to determine if a campaign is working. One easy thing you can do is to ask your new customers how they found out about you. This is a great way to see if the campaign is reaching the people you are trying to target. You can also include an offer or a promotional code that customers can use toward your product. It gives the customer an incentive to utilize your services, but it is also a way for you to track who is seeing and responding to your advertisement. This can also be executed on digital platforms like your website or social media or through SEO.
Create a network within the propane industry with other marketing professionals and feel free to collaborate and share ideas. I have found it beneficial to talk with other marketing professionals from around the country and see what is working for them. There may be something your company has yet to try, or you may get an idea for a promotion or an event. Remember, though, what works for one company may not work for another. For example, a company in the Northeast will likely have different marketing goals than a company in the South. Still, there are many issues and promotions that correlate industrywide. Take time to look at other companies' social media profiles and websites to see what they are promoting because it might be something your company can customize to fit your business.
Learn from Your Brands
One of the most significant pieces of advice I can offer is to utilize the marketing resources that might be available from the brands that your company sells. Reach out to the sales representatives for the vendors your company purchases products from and ask if they have customizable marketing assets that your company can use to promote their products. Whether you use the available items as inspiration for your own campaign or use the available templates, this is a great way to make sure you are sharing the correctly branded information. It also helps to save time so you can focus on other things.
Also, make sure that you are not missing out on potential co-op funds from the brands you sell. Vendor co-op funds are promotional funds that brands will offer to companies that sell their products. Of course, you will advertise what you sell, so why not get paid back by the brands you promote for selling their products? It is really a win-win for both you and the vendor. Use social media to your advantage. While you can spend some advertising dollars by boosting posts on social media platforms, you can post on your platforms for free. Create consistent, engaging content that showcases what you offer and showcases your people. I have found that some of the best-performing content features the actual people that work for my company.
By posting your employees, you are highlighting them, which is a great way to show appreciation. But you are also getting your customers familiar with the faces they will see when they walk into your storefront or that will greet them at their homes on deliveries or service calls.
It's important to keep in mind that not everything you do to market your company will work. There may be things that you think will be a big hit that just do not resonate with who you are trying to reach. But there may also be some things that you try and are not sure about that end up being home runs you will use again and again