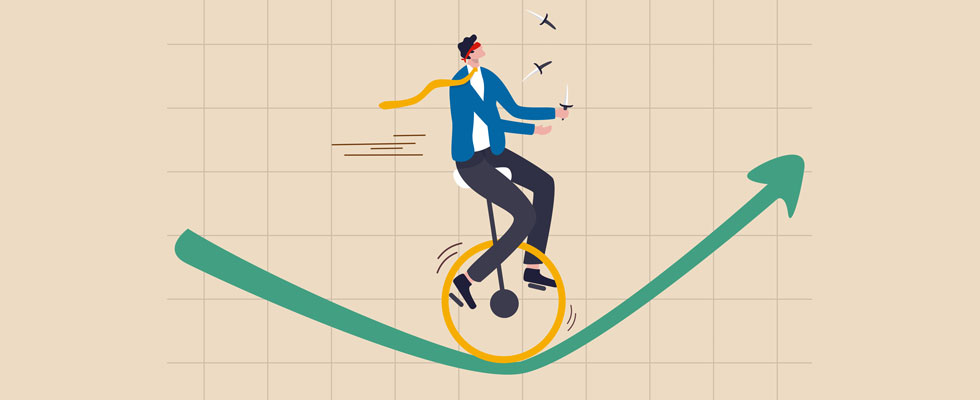 3 reasons for the increasing costs and 7 ways to mitigate their effects
In summer 2020, I wrote an article published by Butane-Propane News entitled, "Insurance Headlines, Premiums Are Going Up," which was meant to be a warning of changes to come on the horizon.
Fast forward to December 2020, and the prophecy became true as underwriters started to increase premiums on their renewals. Some premiums were up over 30%, and as insurance companies began the new year, there was another round of premium increases.
The increases in insurance premiums are up from 7% to 46% in some cases. In February, I attended the California Surplus Lines Association's Annual Meeting, and they reported an average premium increase of 22% for insurance policies written in California.
These increases have created a lot of angry propane company owners. Some of my clients look at me or their insurance agent and blame us for the increase in costs. They say that they are being forced out of business.
Those clients then start shopping around for another insurance company that will sell them insurance at the 2019 prices they want. Unfortunately, there are no new insurance companies willing to buy the business by offering lower insurance prices.
This failure to realize the importance of fair insurance rates based on historic premiums and losses — thereby allowing the insurance industry to continue to insure propane — is not the culprit for the price increase in 2021. So, what is driving the price increases?
First, the news is full of articles showing the number of natural disasters in 2020 in the United States. Some of these articles claim over $120 billion dollars of damage has occurred. The losses were a result of the forest fires in California, more than 950 tornados, the busiest hurricane season on record, massive cybersecurity breaches and the rioting and civil unrest that occurred last year. And let's not forget COVID-19.
The second reason for the price increases is related to general liability claims. Lack of tort reform has juries awarding "nuclear verdicts," which continue to drive insurance premiums upwards. This is especially true with excess or umbrella insurance premiums, which are showing up to a 50% increase in pricing.
Finally, consider what has happened to date in 2021. During the massive winter storm that struck the U.S. in February 2021, many residents experienced ongoing freezing temperatures and widespread power outages.
Moody's Investor Services on March 1, 2021, reported, "We expect insured losses for U.S. P&C insurers to total in the billions of dollars, with claims from homeowners, commercial property and auto lines of business."
The storm damage caused frozen and broken pipes, resulting in major flooding. Losses also came from the bitter cold, snow and ice, which caused the loss of electricity and power. This will cost the insurance industry billions of dollars in losses from business income and extra expenses. These factors, combined with a lack of drinking water, has had a crippling effect on many residents and touched the lives of millions across the South.
The Independent Insurance Agency of Texas said in a statement on its website that the winter storm "is expected to be the largest insurance claim event in Texas history."
In an article published by PropertyCasualty360, Seth Rachlin of Capgemini writes, "As the industry has focused so much on price, what you have left is increased variability in coverages, and at the end of the day, there are going to be a lot of unhappy people in Texas with their insurance."
What I am trying to convey to propane marketers across the U.S. is this: Don't blame me or your insurance agent for the fact that we are in a difficult insurance market and insurance premiums are up. Our goal is to get you the lowest price and the broadest coverage from insurance companies.
For some marketers, the natural catastrophic events will be a real eye-opener. The combination of years of not increasing property values to keep up with the rising costs of steel and construction materials and not buying business income and extra expense insurance could be costly. However, there are several things you can do to reduce premiums for your business.
Stay focused on safety. In other words, prevent the loss.
If you have loss control recommendations, fix the shortfalls and respond in writing.
Look at increasing deductibles on property, liability and auto.
Look for stable insurance companies and agents that have a successful history of writing propane.
Communicate any updates to your agent promptly.
Pay premiums annually to save on monthly installment fees.
Buy adequate property coverage — make sure your limit is enough to cover co-insurance.