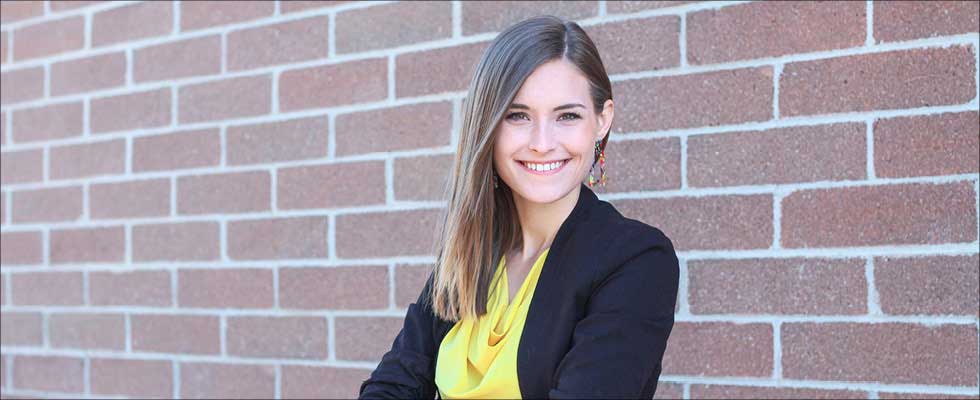 Sarah Hutchings details the retailer's partnership with Operation Warm, talks career lessons learned & more
Tuesday, February 28, 2023
Sarah Hutchings, director of retail marketing at Ferrellgas
Describe an average day on the job in your current role.
I'm so lucky that I truly love what I do. As a director of retail marketing, I lead an amazing group of creative and bright individuals. The best part of my role is that no two days are the same. One day we might be at a video shoot and the next I'm working from home catching up on emails (in sweatpants and fuzzy socks, of course).
What's one thing you wish you knew earlier in your career that you know now?
I love continuous improvement, and it's such a positive characteristic. It helps us grow and get better. It also can keep us asking, "What's next?" Being in this mindset can cause us to refrain from looking back at what we have accomplished. What I wish I learned earlier in my career is to slow down, reflect and make space to celebrate wins! Being grateful for your hard work is so important.
Tell us about Operation Warm.
Operation Warm is a national nonprofit that manufactures brand new, high-quality coats and shoes for children in need. Since 1998, Operation Warm and its partners have used brand new coats as a bridge for families in need to access critical resources. The organization's tagline, "More than a coat," means they focus on the whole child — providing not just physical warmth but also emotional warmth, the confidence to socialize and succeed, and hope for a brighter future. Ferrellgas' support of Operation Warm goes directly back into the communities we serve.
Ferrellgas' charitable partnership with Operation Warm is a full-circle moment for me. I grew up in a family with a lower income level. I'm thankful for my parents who did get help from charitable organizations to provide us with the things we needed, including a charity that provided winter coats.
Why is it important for propane companies to get involved with nonprofits and community outreach initiatives?
Propane companies are built on a foundation of service. We do what we do every day to provide our customers with the fuel they need to power their daily activities. It's an instinct for us to want to give back to the communities we serve. At Ferrellgas, the culture of giving back started with our founder, A.C. Ferrell; he served both as mayor and a volunteer policeman.
Today we continue this dedication to giving back through our national charitable partnerships as well as local support for schools, fire departments, veteran organizations and more. To sum up why it's important for companies to get involved with relevant nonprofits and community outreach initiatives, it's simple — it's the right thing to do. I'm proud that Ferrellgas is investing in the communities we serve.
What's one community outreach project you would like to be more involved in this year?
As shared before, I grew up in a lower-income household, and my parents leaned on charities to help us through some more difficult times. These charities have a special place in my heart. One of these is Big Brothers, Big Sisters. They provide one-to-one mentoring relationships to support the critical social and emotional development needed to help build resilience and promote the mental health and well-being of thousands of children we serve across America. For me, I have fond memories of my big sister named Esther. I'd love to give back a little by serving as a big sister.
What is the most important core value a company can have?
I worked at Marriott Hotels while I was in college. On my first day on the job, they had a training where they shared one of J. Willard Marriott's quotes: "Take good care of your employees, and they'll take good care of your customers, and the customers will come back."
This mentality created a great culture at Marriott, and as I was transitioning into a marketing career, I wanted to find a company with the same mindset. I'm so thankful I found Ferrellgas where we take care of our employees. Plus, we are all employee-owners and dedicated to taking care of our customers.
What is the most important core value an employee can have?
I think it's so important for employees to be continuous learners. No one person knows it all and no one person should know it all. We all should stay curious, explore, learn, challenge and improve.