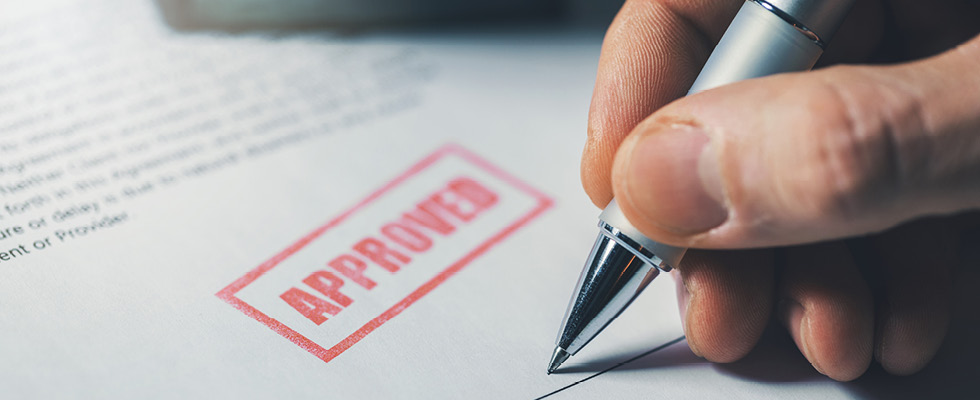 Tips & strategies for getting financing approval for propane equipment
In the January 2023 issue of BPN, we illustrated different equipment finance solutions. We discussed how equipment financing is an important tool to utilize when operating a business, because it allows business owners added flexibility to acquire the most updated equipment and technology.
By utilizing financing as a procurement tool, propane businesses can preserve cash, which can be utilized in times of emergency for unexpected expenses or decreases in revenue. From a borrowing perspective, preserving cash demonstrates to lenders that you have stability and operational efficiency.
VFG Leasing & Finance (VFG) has worked with a variety of different propane marketers since 1999, ranging from smaller companies to multistate organizations. Each individual company has very specific tax, cash flow and accounting needs that are specific to their business. Depending on the cost and type of equipment you are acquiring, the finance approval process can vary.
There is a saying that "he or she who has the gold makes the rules." It is important for propane companies to understand what institutions are looking for when ascertaining their credit-worthiness for not only credit approval, but also for competitive rates and terms. A good lender should:
Understand your business
Provide flexibility to meet your cash flow needs
Most propane companies experience higher revenues during the colder months. Ask your lender if they can offer flexible payment structures with lower payments in the summer and higher payments in the winter to match your cash flow.
Don't Have All Your Eggs in One Basket
The banking relationship is important when running a business, and your bank will likely also offer financing for equipment loans. Keep in mind that while your bank is a great partner, your banker may not always have the best structure to offer on equipment loans and leases. All lenders will have some exposure and concentration limits. It is important to have more than one lender who understands your business. An additional lender may have less restrictive finance structures available, including 100% financing, variable maturities and be willing to finance assets that are unfamiliar to the bank, such as propane tanks, tank monitors and autogas conversions.
When comparing interest rates for equipment, be aware that equipment finance rates are typically higher than real estate transactions.
Keep in mind that with specialized assets, there is often a higher interest rate. New vehicles, such as service vans and work trucks, will have relatively low interest rates, as these are assets that can be used in any industry. Specialty equipment like bobtails and transport trailers will be slightly higher. Bulk storage facilities and fueling stations may also warrant a rate increase as these are fixed assets.
Propane tanks and tank monitors are also specialty items because these can be considered inventory since they will be located at various customer locations throughout a service area.
Let's Talk About Liens
A blanket lien is a lien in which a lender has the right to claim multiple assets — often all of a business's assets — that were used as collateral for a loan. Blanket liens include the risk of a business losing its assets in the event it cannot repay an obligation to the entity filing the lien. A uniform commercial code (UCC) lien filing is a legal form that a lender files to give notice that it has an interest in the business property of a borrower. Essentially, UCC lien filings allow a lender to secure their financing. UCC liens are typically only filed on the assets that are being financed. It is important to clarify with your lender which type of lien they will be filing.
To PG or Not to PG
Typically, closely held businesses will be required to provide a personal guarantee (PG). Some lenders may be willing to forgo a personal guarantee if the business is particularly strong or has a long time in business. You can also negotiate eliminating a PG, but be prepared that the terms may change by paying a larger down payment or a higher interest rate. Terms reflect how much risk the lender is willing to take on any given transaction. Does a PG affect your personal credit? No. A PG does not need to be shown on your personal financial statement, nor does it affect your personal credit score. It is simply a guarantee that if the business files bankruptcy, you will personally agree to pay off the obligation. This illustrates to the lender that not only are you asking them to stand behind your business, but you will as well. A personal guarantee shows a sense of pride of ownership.
Application-Only Vs. Full Financial Disclosure
If you have at least five years in business and ample borrowing history, transactions from third-party lenders can often be approved on a credit application-only basis typically for transactions under $300,000. Keep in mind that you may be able to negotiate better terms by providing full financials. Full financial disclosure is required for larger amounts and shorter time in business. Borrowing history is typically reported by your lender. Make sure your lender is reporting your borrowing history so you can build business credit. If you are starting a new business, lenders will want to see industry experience and good personal credit. Be prepared to share your personal tax returns, a personal financial statement and a business plan.
The bottom line: Remember that you are the customer and always have the power of choice and negotiation.