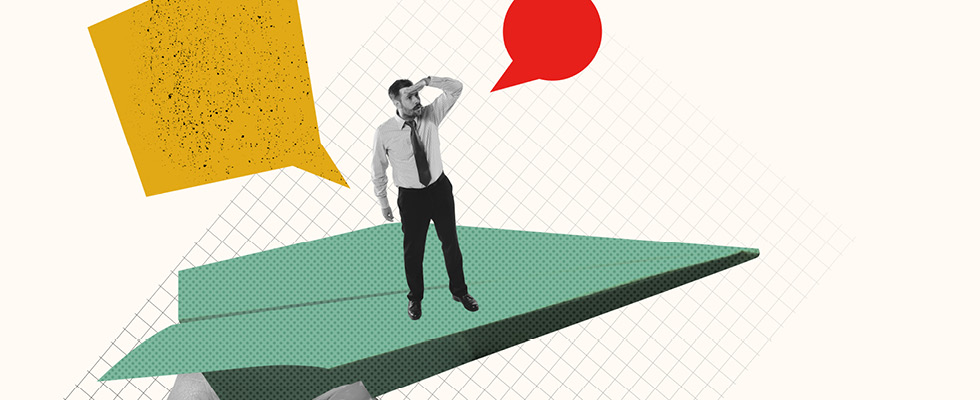 Addressing your winter supply plan? Efficiency is the name of the game
Although we didn't have much in the way of normal cold temperatures during the 2022-2023 winter season, we all know that may not be the case this winter. It's anyone's guess at this point what Mother Nature has in store for us. So, it's time to begin firming up your supply plan for 2023-2024.
Have Propane Prices Really Dropped?
First, let's address propane prices. It has been reported recently in the national news that propane prices have declined of late, given the abundant supply currently on hand. As a propane marketer, you surely keep a close eye on prices posted at Mont Belvieu, Texas, so you recognize the wholesale price of propane has indeed dipped a bit in recent months.
That said, that dip does not necessarily correlate to what propane customers will pay when having their tank filled or when picking up a 20-pound grill cylinder.
In fact, the national business press had just declared that grilling is much cheaper this summer — reporting United States propane prices at Mont Belvieu have dropped more than 50% since 2022 — when I wound up paying $3 more for my gas grill cylinder than I paid for my last one!
As you know, even though the wholesale price of propane may be less now than a year ago, you've incurred a variety of additional expenses over the past year that are impacting the price you must charge your customers. Inflation has increased the cost of nearly everything involved in running your operation — from the cost of tanks to vehicle maintenance to the salaries you pay your people.
In fact, it's been reported the average "drop cost" for a propane delivery is now up to $65 from $35 in recent years, given the variety of inflationary factors. Everything is more expensive than last year, and you simply cannot be expected to shrink your margins to cover that added expense.
That said, as you pass along at least some of your additional costs to your customers, be cautious about doing so without openly communicating with them. Even though consumers are seeing inflationary price increases across all facets of their daily lives, it's important to remind them about the additional costs your company is incurring so they don't think you are benefiting excessively from the increased prices you are charging relative to Mont Belvieu pricing.
And don't overlook the importance of ensuring your employees understand the increased expenses your business is incurring, too. It's crucial for them to understand why this year's prices are not significantly lower. (The last thing you want is to overhear them commiserating with your customers about the price of their propane.)
Are there steps you can take now that will help you keep the costs to your customers competitive this winter heating season? I believe the answer is yes. Let's explore some steps you can take to do just that below.
Consider a Few Ways to Increase Efficiency
If you're committed to running your business profitably, my advice is to streamline as many facets of your operation as you can. Efficiency will be the name of the game and will help you keep your expenses down while also allowing you to charge your customers a reasonable rate. Here are some suggestions as to how to get started:
Convert "will call" customers to "keep full." Having to squeeze will call deliveries into your daily delivery schedule is an expensive proposition, so the more customers you can convert to keep full status, the better off you'll be. Consider offering a promotion before the winter season arrives to convert will call customers to keep full. You'll likely have to offer an incentive, but it will pay off in the long run.
Implement a customer portal if you haven't already. Although upgrading your software platform can be a pain at the time, it will pay dividends. Once your portal is in place, encourage your customers to use it to pay their bills, order service, check the status of their account and more. It will save your employees tons of time! At Crestwood, we've implemented our Crestwood Connect portal to allow marketers to do the same thing, but on a wholesale level. It makes our processes more efficient, and our customers have told us they appreciate the convenience.
Implement tank monitors. Having tank monitors in place can be a game changer when it comes to operating efficiently. Plus, not only do monitors help you keep tabs on the status of your bulk plants and customer tanks, monitors also give customers peace of mind knowing they have supply.
Schedule maintenance on your vehicles and equipment now. This ensures you're completely up and running when it's time for fall fills. Incorporating downtime for maintenance is much easier in the summer than during your busy fall or winter season.
Assess your staffing levels. If you're concerned about being short-staffed during the winter heating season, have you considered recruiting reliable part-time folks? A great example of this is firefighters, who often appreciate a flexible, part-time position that can be scheduled around their full-time job.
Take advantage of email to communicate with your customers. If you haven't already secured email addresses for the majority of your customers, implement a campaign now to do so. Email can be an economical way to engage with your customers; it's far less costly than other types of communication. To secure customer emails, consider sending a postcard with a special incentive to encourage them to call you with their email address. Then implement an email service that is easy to execute.
Have you kept your social media up to date? If not, make sure you have all the information needed for both prospective and existing customers readily available online. When customers can find the answers they need on your website, they will have less need to call, freeing up your customer service representatives to tend to all the other important functions they perform.
Consider promoting customer programs like budget pay. A budget pay or level payment plan can not only provide you with an estimate of what your winter supply commitments will likely be, but it can mean simplified customer billing for those who participate — not to mention the bonus of steady cash flow every month.
Consider targeting your new customer efforts along your most efficient routes. As you look to grow your business, target routes that can handle more customers without adding a new truck or driver. Consider offering an incentive for drivers to recruit new customers along their route and implement incentives for neighbor referrals.