Wednesday, January 15, 2020
(January 15, 2020) — When
ROUSH CleanTech
(Livonia, Mich.) sold eight propane autogas-fueled delivery trucks in December 2019, it achieved a milestone—the sale included its 20,000th autogas vehicle.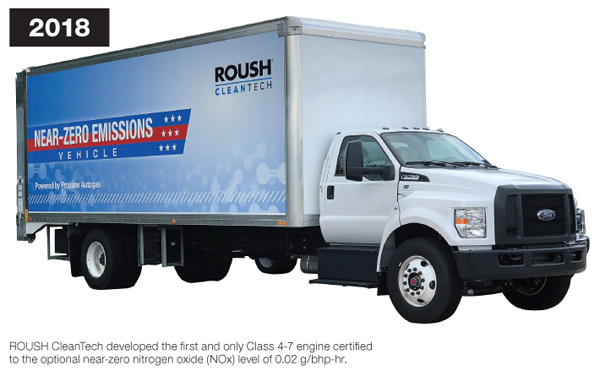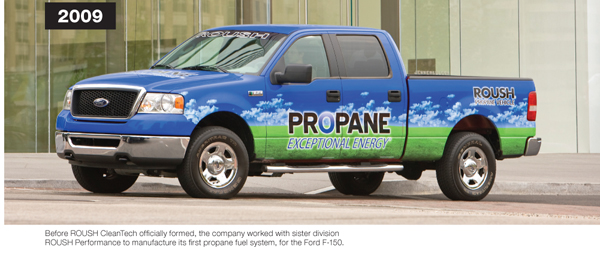 The manufacturer of alternative fuel vehicles has built and deployed that many autogas-fueled Ford trucks and Blue Bird school buses since its formation in 2010. It has sold them to more than 1200 fleets across North America.
The road to this milestone began in 2006 with a $1.2-million grant from the Propane Education & Research Council (PERC) for development of a liquid propane autogas fuel system for the Ford F-150. Greg Zilberfarb, an alternative fuel vehicle consultant at PERC and CEO and president at TSN Communications, had introduced PERC to Roush Enterprises. PERC had been looking to promote propane for on-road transportation, and Zilberfarb suggested they talk with Roush, a provider of engineering and product development solutions.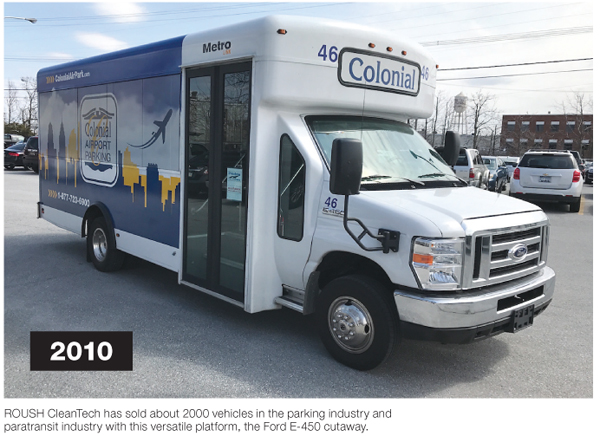 "We already had a rich history of power train development using alternative fuels, so this was a good fit," Todd Mouw, president of ROUSH CleanTech, tells BPN. Mouw has been with this division of Roush Enterprises since it was announced in 2009, first as vice president of sales and marketing and now, since February 2018, as president.
The first project was performed within the ROUSH Performance Group. The F-150 was chosen for that project because the pickup is a big seller for Ford. However, PERC and Roush came to see that the F-150 is much more of a retail truck than a fleet truck. That means there is only a short sales window before Ford changes the vehicle again to compete in the consumer market. Companies that have developed modifications for the truck must then start over again.
"The sales were not what we had hoped, but it was a good start," Mouw says today. "This project provided proof of concept. Looking through a technical lens, we understood the effectiveness of using propane in transportation."
After this success, Roush then announced in 2009 a long-term propane product strategy with the launch of fuel system development for Ford F-250/F-350 and Ford E-150/E-250/E-350. In 2010, ROUSH CleanTech was legally formed. Its primary purpose was the development of propane autogas fuel systems.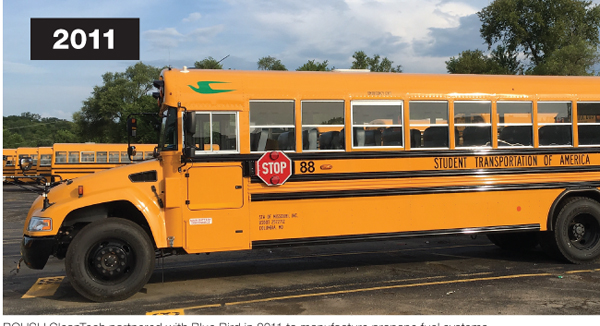 The company expanded into another market in 2011. School bus manufacturer Blue Bird was looking to move away from the propane engine it had been using. At the same time, ROUSH CleanTech was developing a propane autogas fuel system for Ford's 6.8L engine.
"We were hearing from customers that their pain point was diesel, because of the emissions and the fluctuating costs," Mouw explains. "So we made a full-fledged transition to medium-duty vehicles and school buses. That is where we are today."
ROUSH CleanTech has also seen that these larger vehicles—Class 4, 5, 6, and 7 trucks and school buses—consume more fuel than a light-duty vehicle like the F-150.
"Where do fleets spend the most for fuel and maintenance? It's these bigger trucks and buses. Plus, a fleet's biggest pain point is diesel; they need to get away from those engines. The fleets are looking for something that is more sustainable, both environmentally and economically. So, we help them out of diesel and into propane."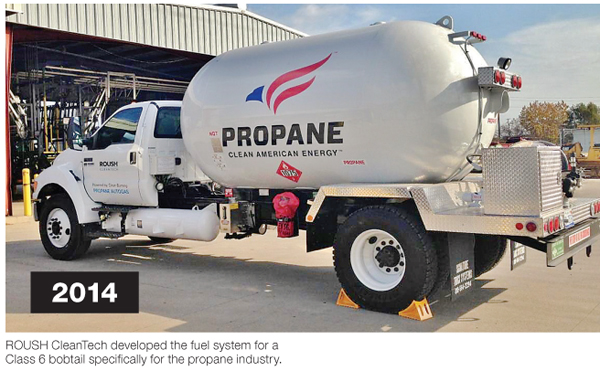 Propane remains the company's primary focus, but ROUSH CleanTech has been working with other alternative fuels as well. The company launched compressed natural gas (CNG) systems for school buses in 2016. This was done to help Blue Bird service customers that already have existing CNG infrastructure.
"We have sold 50 CNG school buses and 15,000 propane school buses," Mouw reports. "The market has spoken: propane is the better choice."
The company has also announced a battery electric option for medium-duty trucks and buses. This is to go into production in late 2020. This option is being added for fleets that must comply with California's zero-emissions mandate.
"One message to all of us in the propane industry is, the electric industry is much more organized and effective. They are imposing electric vehicles from the top down. We as an industry must be more unified than ever."
Electric has a bright future in transportation, but it's not there yet. There are challenges still to be figured out, including building the infrastructure and lowering the cost.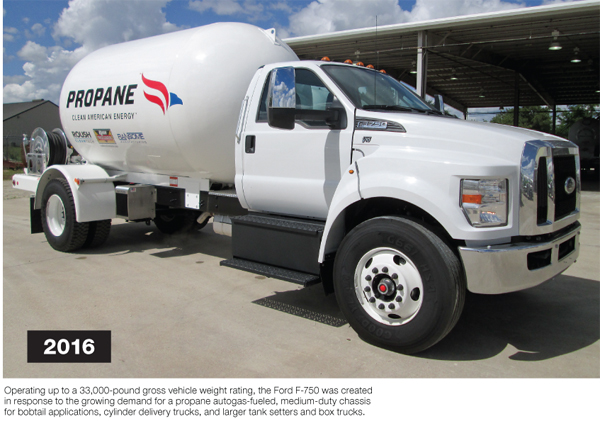 "There is not a single silver bullet," Mouw explains. "While we sort out the electric challenges, we have a solution—propane—that is a clean, domestic fuel source that is available now. Propane can be a key contributor to replacing diesel and foreign-sourced energy."
Propane marketers can help get this message out to fleets. One thing they can do is talk with local school officials. There are 400,000 older, dirty school buses on the road today that could be replaced with autogas buses.
PROMOTING AUTOGAS
"Many marketers already have these relationships in the community," Mouw notes. "They can leverage those relationships by simply asking, 'Have you considered this?'"
Marketers can connect school officials with ROUSH CleanTech, who can show them how to transition their fleet to propane autogas. ROUSH, in turn, will include the marketer in the process. The marketer can then sell additional fuel to these customers who may already be buying propane for space and water heating.
Another thing propane marketers can do to promote autogas is run their own medium-duty trucks on the fuel they sell. Mouw acknowledges some have had bad experiences with autogas-fueled trucks in years past, but he adds the systems have been figured out on today's vehicles. He suggests marketers call ROUSH CleanTech to learn how they can make the conversion and how the company will support them throughout the ownership of the vehicles.
"When you talk to a school district about autogas, you're sending a contradictory message if your fleet is running on diesel."
Today, as it marks the occasion of the sale of its 20,000th autogas vehicle, ROUSH CleanTech offers 10 propane autogas commercial Ford models. The eight Ford F-750 delivery trucks sold in December to an air service provider, dnata, are built with the company's 6.8L V10 3V propane engine, which is certified to the optional near-zero nitrogen oxide (NOx) level of 0.02 g/bhp-hr.
Mouw thanks the propane industry for the initial PERC investment that launched the development of products like these. "The industry helped us get started. We had five employees when we started and we have 130 now. We appreciate it. Your investment has paid off." — Steve Relyea