There's a little-understood use of propane that is picking up interest in the U.S. It's environmentally friendly, it's efficient, and customers love it. Propane as a refrigerant, or R-290, was approved for use by the Environmental Protection Agency in late 2011 for new, standalone retail refrigerators and freezers, according to an EPA spokeswoman. The rule went into effect in February 2012. But it's only been in the last two years that this use has captured the full attention of the sector.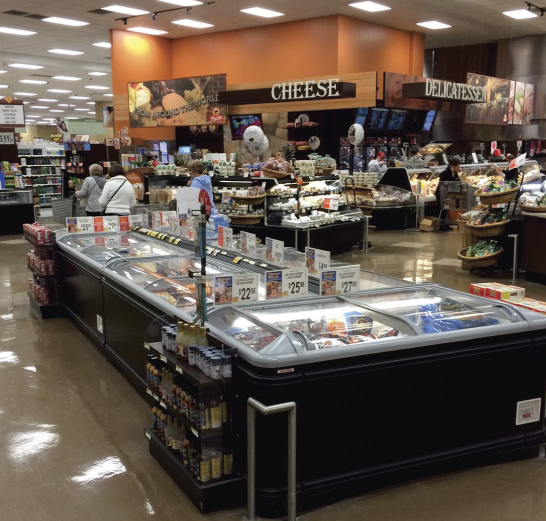 "More retailers are interested because not only is it eco-friendly, there is less maintenance, there's a very small leak rate, and the refrigerant charge is over 60% less," says Howell Feig, manager of national sales at South Carolina-based AHT Cooling Systems USA Inc., a subsidiary of Austria's AHT Cooling Systems GmbH.

Target Corp. is participating in a safety study of the refrigerant. Whole Foods Market has built a store dedicated in part to the refrigerant. AHT is working to migrate toward whole-solution properties.

Here's where R-290 stands today — and its future.

Double-Digit Growth
Initially, AHT slowly moved into the R-290 U.S. market, although AHT has sold propane cases in Europe since early 2000. That changed in 2015.

AHT migrated its spot bunkers, or horizontal islands, to propane, ramping up sales to 4000 units in 2015 and 2016. "We made the decision that that's going to be our standard stock," Feig says. "Going into 2017, we are completely migrated [with spot bunkers] to propane, with some of the smaller countertop units using R600a [or refrigerant-grade isobutane]."According to Feig, Whole Foods Market placed AHT propane cases in more than 100 stores throughout the U.S. by the end of 2016, while another unnamed retail chain is using the R-290 modular islands at most of its properties, totaling more than 200, he said.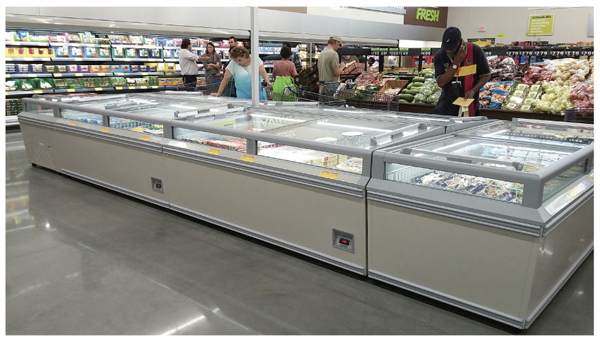 While propane cases cost about 10% more than HFC (hydrofluorocarbon) cases, energy rebates can be used to offset the costs, depending on the utility company. There are currently no federal rebates, says Feig.

AHT is pursuing whole-store solutions. "In the next year or so, there will be stores open with our entire solution. Demand is increasing, and growth has been double digit, percentage-wise," says Feig. "R-290 units were 40% of sales in 2016." It depends on how quickly AHT is able to migrate units to propane, but "hypothetically, if we achieve what we're trying to achieve, by the end of '17, we would be 100% using hydrocarbons. That's our goal. If they raise the charge limits, that will make it easier." And talks are under way to do exactly that.

Multi-deck units (vertical appliances) currently have to use multiple circuits (and more compressors) because of the 150-gram charge/5.3-ounce propane limits imposed by the EPA. Having more parts opens the possibility for a greater chance of breakdown. With discussions currently under way in Europe as well as the U.S., AHT is hopeful the charge limit will be increased in the next year, thereby decreasing the number of components needed.

Why the increased focus on R-290? Feig says it's the eco-friendly aspect, less maintenance, low leak rate, and other features.

So, if you have a traditional store with a rack system and piping, you generally see the leak rate to be 12% to 15%, whereas it is under 1% with AHT's propane system. The total amount of leakage is lower not only because the percentage is lower, but also because the total amount of refrigerant used is so much lower and each unit is factory sealed with a charge.

Feig says his company's bunkers/horizontal units are multi-temp (can be switched between frozen, refrigerated, and fresh meat) and come standard with automatic defrost, internal LED lighting, adjustable false bottoms, variable speed compressor, and other energy-saving features.

The appliances are sold to food manufacturers, supermarkets, mass merchants, specialty markets, and elsewhere and are sold throughout the United States and Canada. While the number of units in a store varies widely, Feig estimates there are about four per property, and that is expected to increase in the next year or two.

Feedback from customers has been very positive, says Feig, as they are "as easy to operate as the previous generation, but with greater energy efficiency." He estimates the R-290 appliances are 10% to 20% more efficient.

The Whole Foods Solution
Back in August, the Whole Foods Market store in Santa Clara, Calif., opened with what was touted to be the most environmentally advanced grocery retail refrigeration system in the U.S.

Using propane as a refrigerant, the Santa Clara store's system eliminates all "direct greenhouse gas emissions from refrigeration, thereby preventing the more than 7000 metric tons of CO2 equivalent that a typical supermarket emits every year, which is more than the entire annual electricity use of over 1000 homes," Whole Foods announced.

"This is one of the most significant steps in decades in the quest for more sustainable refrigeration systems," said Liz Whiteley, executive director of the North American Sustainable Refrigeration Council, an environmental non-profit organization based in California, speaking to Whole Foods.

Whole Foods Market's Hydrocarbon/CO2 Cascade System reduces the environmental impacts of refrigerants to near-zero, while greatly improving energy efficiency, according to the company. It uses propane to condense CO2 with a climate impact that is thousands of times less than typical HFC. The CO2 is then piped through refrigeration systems to keep products cool.

With high heat-carrying properties, the use of CO2 reduces both the amount of refrigerant needed and the energy required to run refrigeration systems, says Whole Foods. Simultaneously, a heat-reclaim system captures the heat generated by the system and uses it to preheat water for the store's later use, while also supplementing space heating. This allows the store to greatly reduce the amount of natural gas burned to heat water.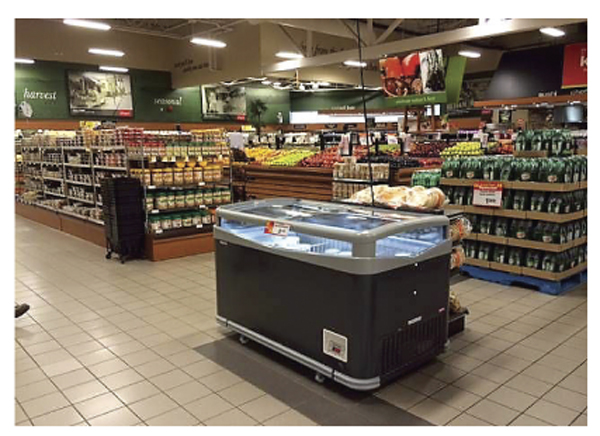 "Ultimately, the system uses the least possible amount of the most climate-friendly refrigerants in a format that both reduces the energy it takes to operate it and re-uses the heat its operation generates," said Tristam Coffin, sustainable facilities coordinator for Whole Foods Market Northern California. "There is precedent for this type of system in North America and Europe, but this is the first installation of the technology in the U.S."

What the Propane Industry Says
"The use of R-290 is growing because it does not have an ozone depletion potential and it is not a greenhouse gas," says Greg Kerr, director of research and development at the Propane Education & Research Council, who adds that PERC has not been involved with propane as a refrigerant. "It's a pretty small market and traditional propane marketers would not be supplying the propane for refrigeration." He adds that flammability is probably the biggest drawback.

Actually, that concern has generated another sign that interest is picking up. There is a National Fire Protection Association project under way to study how to mitigate the dangers of propane, says Bruce Swiecicki, senior technical advisor at the National Propane Gas Association (NPGA). Participants include major retailer Target Corp., as well as manufacturers Emerson and Heatcraft.

Because R-290 requires segregated storage facilities and so little is used in a unit, the costs would outweigh the benefits for typical NPGA retail marketer members, Swiecicki says. "NPGA watches it, but it isn't a market that our members are really involved in," he says.

"I expect the use of R-290 to continue to grow, but I don't anticipate that its growth would have an appreciable impact on the availability of propane for more traditional uses."

Going Forward
The rules that govern R-290 in part fall under the Environmental Protection Agency's Significant New Alternatives Policy Program or SNAP. It's a sweeping policy that expanded significantly under the Obama Administration. What could happen to R-290 under the current government? Could a rollback decrease interest in propane as a refrigerant?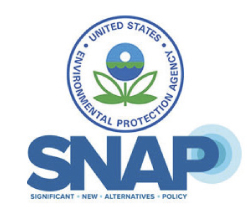 An EPA spokeswoman said simply, "The agency cannot speculate on what may happen," although as of March 7, 2017 there was a plan to reduce the EPA's budget by 20% and to eliminate dozens of programs, according to The Washington Post.

Some in the industry are cautious about the impact. Hydrocarbons21.com notes that the Trump administration has yet to confirm that SNAP will stay in place. "We are currently watching what happens with regulation. If this is delayed, it could slow down the shift towards natural refrigerants," Pedro Olalla, sales director of Huayi industrial group, told Hydrocarbons21.com.

"Currently a variety of refrigerants are being tested and are in various stages of R&D or production by companies, some hydrocarbon, some not, and mostly in very small quantities or packages," says Brad Dunn, in business development with R-290 provider Cee Kay Supply, which is based in St. Louis, Mo. If the charge limit isn't increased, for example, the industry may consider an alternative refrigerant with greater range of use. "That is one way that something may sway the industry."

"In my opinion it is too early to determine the market size or refrigerant product that will end up eventually winning out," Dunn says.

Others are hopeful that R-290 will be a significant part of their future.

Feig isn't concerned that SNAP could be rolled back by the Trump administration. "The rule is set, it's law…I see the market going forward, not pulling back. I don't see it changing anything where we're headed."
—Laura Mohammed