(October 2, 2020) –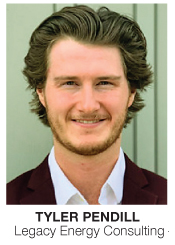 Legacy Energy Consulting
(Otsego, Minn.)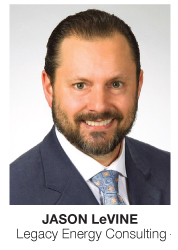 has named
Jason LeVine
as vice president of business development. He will work in acquisitions, and will market Tankfarm in 18 states, including the Ohio Valley, and southern and mid-Atlantic states. Previously, LeVine was a business development executive working in acquisitions with Ferrellgas, and he also spent seven years as a regional sales manager with BASE Engineering.
Tyler Pendill has joined Legacy Energy Consulting as director of business development,
working primarily with the marketing efforts of Tankfarm. He will contribute to the acquisition efforts as well. He prevously worked for Ferrellgas in Salt Lake City.
The
Missouri Propane Gas Association
(MPGA) recently elected its officers and directors to serve on the board of directors for 2020-2021. Association officers include
Brian Brooks, Brooks Gas
(Marshfield), president;
Luke Fitzpatrick, MFA Oil
(Wardsville), vice president;
Mark Porth, CHS
(Lawson), treasurer;
Samantha Reed
,
Reed Oil
(Doniphan), membership chair; and
Derek Poe
,
Titan Propane
(Branson), past president chair.
Of note: Incoming president
Brian Brooks is the third generation from Brooks Gas and fourth family member to serve as MPGA president.
Bill Brooks (grandfather) led the organization from 1976-1977; Joe Brooks (father) from 1999-2000; and John Brooks (uncle) from 2010-2011.
Also, MPGA marked its 75th anniversary on June 29. The organization was chartered, as the Missouri LP-Gas Association, originally located in Springfield, Mo. on June 29, 1945.
The
New York Propane Gas Association
has named its new officers for 2020-2021. They include
Tim Johnston, Johnston's Propane Gas Service
(Fulton),
president
;
Matt Meehan, Mirabito Energy
(Binghampton),
first vice president;
Christina Armentano, Paraco Gas
(Rye Brook),
second vice president
;
Chris Scaturro, Chili Gas
(Circleville),
secretary
; and
Paul Wendt, Wendt's Propane & Oil
(Sanborn),
treasurer.
Bill Overbaugh, Ehrhart Energy
(Trumansburg), is immediate past-president.
Paraco Gas
(Rye Brook, N.Y.) has
promoted Charles Buonincontri to director of sales
, with responsibility for leading the sales team company-wide. He has been with Paraco for nearly 20 years. Buonincontri previously served as Paraco's central regional sales manager for Metro New York, New Jersey, and Pennsylvania, as well as key account manager for growing the company's forklift segment footprint.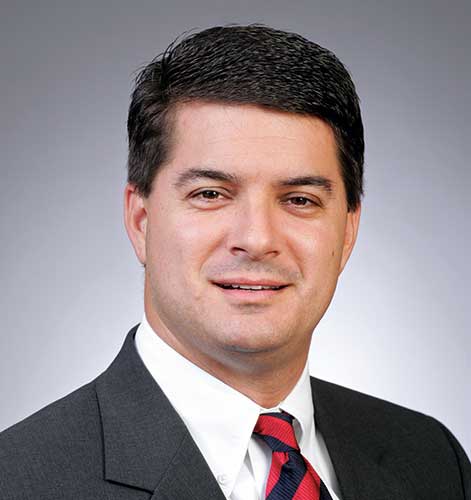 Daniel Dixon, Group Director Business Development, AmeriGas, has assumed his role as chairman of the Propane Education & Research Council
(
PERC
; Washington, D.C.) during a recent virtual public Council meeting. He assumes the gavel from
former chairman Rob Freeman of Freeman Gas Co.
(Spartanburg, S.C.). Joining Dixon on the executive board are
Casey Cramton, Dead Rver Co.
(S. Portland, Maine),
vice chairman marketers
;
Bruce Leonard, Targa Resources
(Houston),
vice chairman producers;
Jeff Kerns, ThompsonGas
(Frederick, Md.),
treasurer
; and
Stuart Weidie, Blossman Gas
(Swananoa, N.C.),
secretary
.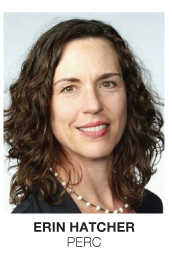 Erin Hatcher has joined the Propane Education & Research Council (PERC; Washington, D.C.) as senior vice president in charge of communications and marketing
, working from her home in Richmond, Va. She brings to her new position expertise in strategic planning and implementation, brand management, fiscal responsibility, business growth, and crisis management planning. Hatcher was previously with Sauer Brands Inc., serving as director of marketing, where she led strategic planning, market research, product development, social media strategy, e-commerce, and creative development of TV and digital advertising, as well as PR, contract negotiation, and intellectual property management for their portfolio of brands. Before Sauer, she worked for Kraft Foods as associate brand manager.
The
Western Propane Gas Association
installed its 2020-2021 officers during its recent board of directors meeting.
Ben McWhorter, Sequoia Gas Co. (Fortuna, Calif.), is serving as chairman of the board
;
Julie Johnson, Ted Johnson Propane
(Baldwin Park, Calif.),
vice chairwoman
; and
Alex Gallard, Blue Star Gas
(Garberville, Calif.),
secretary-treasurer. Richard Martinelli of InterState Propane
(Sacramento) is
immediate past chairman
.
Forward new employee, products, staff promotions, and other propane-related news releases to
This email address is being protected from spambots. You need JavaScript enabled to view it.
.