(April 3, 2020) — In recent months, the industry has faced several challenges having to do with decarbonization and has scored several successes positioning propane as clean energy. These were among the many issues reported on during the National Propane Gas Association (NPGA) Board of Directors Meeting held Feb. 11, 2020 in Scottsdale, Ariz.
At the meeting, Steve Kaminski delivered his first president's report. In it, he highlighted some of the work the association
has done since he became its president and CEO in late October.
He began by defining what NPGA should mean to the propane industry: "We should eliminate roadblocks to help your business thrive," Kaminski said. "If there are roadblocks we need to eliminate that we don't know about, let us know. You direct NPGA, not the other way around, so your feedback is what I value most."
Among the association's achievements he listed were the following:
Alternative Fuel Tax Credit:
The AFTC has been extended from Jan. 1, 2018, to Dec. 31, 2020. "For the first time, NPGA has provided an official guidance on how to claim the credit," Kaminski reported. "Share it with your tax advisor."
HUD Final Rule:
The Department of Housing and Urban Development (HUD) has published a final rule incorporating an NPGA-advocated regulation interpretation. HUD had originally proposed that for a home to be eligible for certain federally-backed home loans, a propane tank of up to only 250 gallons could be within 300 feet. "We upped that to 1000 gallons, if it complies with NFPA 58," Kaminski said. "This was four years in the making, and it came to fruition two weeks ago."
Decarbonization:
Gas bans are being debated in more than 100 cities and counties nationwide. NPGA is focusing its efforts in this space by creating a "stopgap toolkit" of materials to use to counteract these bills right away; working with PERC on a comprehensive long-term plan to tackle this growing issue; and supporting legislative action to counteract these bills—three states are considering bills that would prohibit municipalities from imposing such bans. Those states are Arizona, Minnesota, and Tennessee. (As of this writing, the bill in Arizona has passed.) "We have done our homework on decarbonization and started to take significant action," Kaminski said.
Apprenticeships:
NPGA has collaborated with PERC on the development of registered apprenticeship programs for drivers and service technicians. The association will administer the programs.
Collaboration:
In the past month, NPGA has secured a position as a member of the National Clean Energy Week Steering Committee, has re-secured a previously-vacated position on the National Oil and Natural Gas Subsector Coordinating Council, and has "re-engaged in a meaningful way" with the World LPG Association (WLPGA), Kaminski said. At a WLPGA event held the week before the NPGA board of directors meeting, he made three presentations.
Regulations:
NPGA staff have undertaken "a massive set of initiatives" having to do with regulations. Among the issues they are addressing are gas bans, reach codes, carbon labeling, the Federal Energy Regulatory Commission (FERC) index rate for interstate liquids pipelines, and the Chemical Facility Anti-Terrorism Standards (CFATS) program. Staff will also be working on the 2023 edition of NFPA 58. "There are tons of other regulatory programs we are addressing too," Kaminski added.
Concluding his report, Kaminski thanked those who have furthered his education about the industry since his appointment was announced last fall. "I want to give a big thanks to NPGA staff and the executive committee for getting me up to speed."
Energy of the Future
Earlier in the meeting, NPGA chair Randy Thompson focused on the climate change debate and the industry's growing participation in it.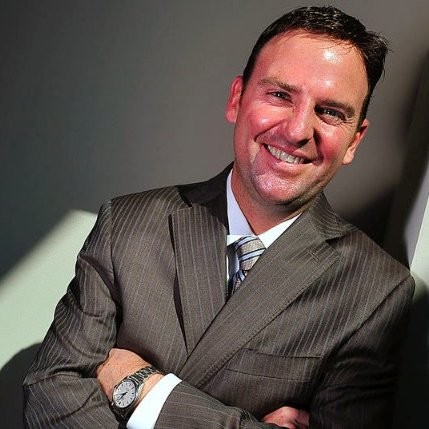 "We want a future for our industry, and propane is an energy of the future," the founder and senior advisor at ThompsonGas LLC said while presenting the chair's report. "The climate change debate is real. We can't have our heads in the sand; we must stay engaged."
Thompson reported that NPGA and PERC have been working on climate change messaging. He added that both groups have research resources that are available to members of the industry. "If you need help, call us," he added. He concluded that in the climate change debate, the propane industry needs to keep putting forth a positive message.
"We are a small industry, so we need to have a big attitude," Thompson said. "We need to believe we can win—and we can. We are the bedrock of America. Propane is the cleanest energy. We have a compelling story. We should be proud of the industry we serve. Let's go and sell the message that propane is a fuel of the future."
Successes in the Host State
At the beginning of the meeting, the executive director of the Arizona Propane Gas Association (APGA) shared recent successes seen in the state that was hosting the event. Presenting the introduction to the board of directors meeting, Barry Aarons highlighted three news items.
First, a bill was introduced in Arizona that would prevent municipalities from passing laws mandating the use of a single source of energy. Aarons said he expected the bill to pass and the governor to sign it into law. "The natural gas association came to us to form a coalition and ensure propane would be included," he added. (During the week after the NPGA board of directors meeting, on Feb. 21, Gov. Doug Ducey did indeed sign the bill into law.)
Second, over a three-year period, a program in one county has distributed 2997 vouchers for discounts toward the purchase of new propane fire pits. The Propane Fire Pit Program was created to reduce air pollution caused by outdoor wood burning in fire pits. It was created by the Maricopa County Air Quality Department in partnership with APGA and Home Depot. "It is important that we work with environmental agencies to remove particulates from the air," Aarons said.
Third, the Arizona Commerce Authority has reversed a policy that it wouldn't declare parcels "ready for development" if they were more than 50 miles away from natural gas lines. After APGA went to the Authority and explained that its members can deliver propane, Aarons said, those parcels now can be developed "based solely on the availability of propane." — Steve Relyea