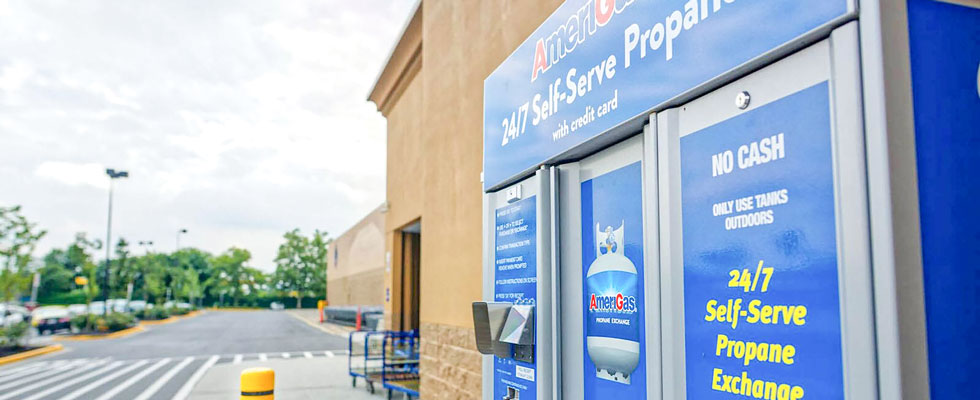 AmeriGas director of safety compliance & training talks safe cylinder use & new compliance challenges
While handy and efficient, cylinders for consumer use also come with their own potential for hazard and injury. Making sure you stay compliant with the most recent regulations for propane cylinders requires constant vigilance.
Below, Chris Wagner, director of safety compliance and training at AmeriGas, discusses some of the marketer's strategy for doing just that — including the company's standard for getting safety best practices to the consumer and how it helps drive safer cylinder use across the industry through involvement in associations. Read on to learn more.
Can you start by discussing any recent updates AmeriGas has made to its cylinder safety training program for employees?
AmeriGas training is ever evolving to accommodate the adult learner. AmeriGas conducts daily huddles to discuss relevant, real-time risks, weekly tailgates to drive our core value of safety and monthly safety meetings to refine our employees' skills. We perform annual refreshers in the areas of general awareness, safety, security and function-specific tasks.
All training follows sound educational methodologies on multimedia platforms in multiple languages as needed, ensuring effective comprehension. When learning new tasks, our employees are first provided the material and expectations. The employee is then provided a visual demonstration of the task followed by hands-on learning and ending with an assessment of material covered.
What about updates to tips & best practices AmeriGas shares with its customers?
We regularly review and evaluate our packaging and labeling to assist and support the consumer. We are also an active participant in the Propane Education and Research Council (PERC), where our team supports the development and improvement of consumer safety information, warnings, brochures and web pages.
AmeriGas labeling is Globally Harmonized System of Classifying and Labeling of Chemicals (GHS) compliant and contains a considerable amount of guidance and warning material. To further help the consumer, we have added safety webpage URLs and QR codes on cylinders, allowing the consumer to immediately find other formats of the same information regarding product safety, inspection points, proper connection and use, proper leak testing at time of connection, etc.
We recognize that all consumers appreciate reading information in different formats and have worked diligently to accommodate all known formats.
What hazards do you see happening most often with consumers transporting & using cylinders during severe weather or in the aftermath of natural disasters?
During periods of natural disaster, many consumers buy in preparation of the storm knowing that propane can be a lifesaver when the power is out. Knowing that you have an abundance of safe, reliable fuel during these tumultuous times allows families to relax in knowing that they will be able to cook, potentially heat, sterilize or provide backup power for their loved ones. This, however, does not change how the rules apply to the use of propane containers.
When taking a cylinder or cylinders home, they must be transported upright, and a customer should never load cylinders into a closed body vehicle. Once home, the customer needs to store their containers outside and never use a propane cylinder inside of their home. Outdoor heating and cooking equipment is not meant for indoor use and could lead to carbon monoxide poisoning, asphyxiation, fire or other serious injuries.
How do you equip both your delivery teams & your branch locations to communicate those proper safety precautions with their customers?
AmeriGas cylinder sleeves, appliance owner's manuals, company-provided website links, QR codes and industry safety pages through propane.com are the best sources for the most accurate safety information related to consumer use of outdoor appliances and small cylinders. Our employees are well equipped with the knowledge that our container label is the best friend of the consumer and provides resources for more information, up to and including emergency contact information.
Does AmeriGas host safety events or training days specific to small tanks at any of its locations?
AmeriGas participates in emergency responder training nationally at accredited institutions and local community events. We are also actively working with PERC and the International Association of Fire Chiefs (IAFC) on the refresh of the "Propane Emergencies" curriculum to incorporate sound educational methodologies, improve the content, make it more versatile and available through housing on multiple platforms and gain National Pro-Board accreditation.
The rollout of this new program will improve firefighter knowledge and capabilities in handling propane-related incidents of all sizes and sources.
What are the most significant challenges marketers currently face in terms of cylinder safety & exchange regulations?
The regulatory environment is constantly changing, and new legislation is proposed at various levels of government each year. The best way to remain on top of this ever-changing environment is to be engaged. Engagement can be through direct links to your local government, subscription to government notification systems, involvement in your state associations, involvement in the National Propane Gas Association and their committees, and involvement in PERC.
As an industry, we have a significant number of resources to identify problematic rules and regulations, but it takes a village to affect change. Without the participation of all marketers, it is sometimes challenging to stop adverse rules from being instituted.
Top Tips for Consumer Safety & Employee Training 
The best information available for consumer safety in using outdoor propane appliances and cylinders is to:
Read and follow the manufacturer's manuals and instructions.
Adhere to all use and testing recommendations, and if there is a question or they no longer have the information available, do a quick online search or call the customer service line for the company's particular appliance or container.
Propane is a safe, convenient and reliable fuel, but must be respected. Warnings are provided to protect the consumer and should be read, saved and periodically reviewed.
For employee safety and performance, a robust and recurring safety training program is critical. Consider the following:
Behavioral safety observations are a great tool for the evaluation of employee's knowledge, skills and adherence to company expectations.
Quality assurance programs help ensure the product being released is desirable, safe and filled to company specifications.
Lastly, employee engagement through safety committees is vital to learn of any issues, concerns or hardships that may be created by implemented processes. Only through the partnership of management and employees can internal processes be effectively improved.