The experiences you may have missed in Music City this spring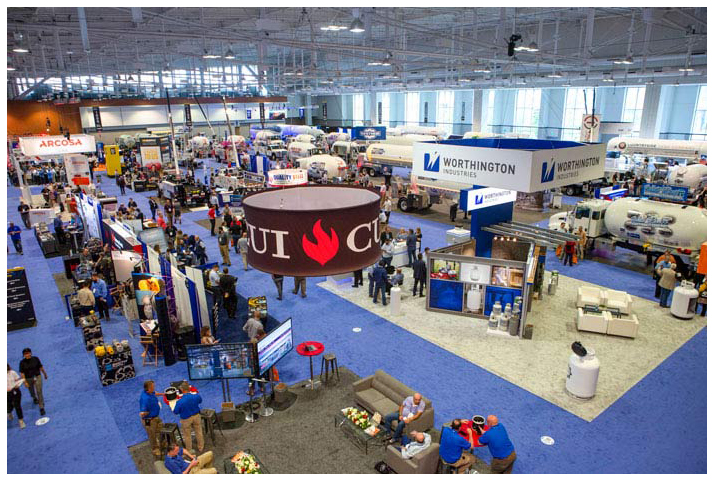 The industry's positive energy was on full display as propane returned to the Nashville stage on April 24-26 for the 2022 NPGA Southeastern Convention & International Propane Expo. The expo's return to Nashville provided attendees and exhibitors with a boost of excitement and a return to normalcy. With attendance high and exhibit hall pathways full, people left with a successful show under their belts.
"I believe the Southeastern Expo's return to Nashville was an integral piece to the strong attendance," said Tamera Kovacs, director at Cetane Associates LLC. "Nashville is a great city with easy accessibility, a small-town feel and tremendous options in walking distance for dining and entertainment. The modern and intimate feel of the Music City Center was conducive to enhancing opportunities, whether it was attending the educational sessions, attending the tradeshow, holding meetings or, in many cases, happening upon someone you hadn't seen in years to catch up."
NPGA President and CEO Steve Kaminski highlighted the great show in Atlanta in October 2021, but also pointed out the special draw to Nashville.
"It is hard to beat the Music City Center and the hot spots on Broadway. We look forward to being back in Nashville in 2023," he said.
Exceeding Expectations
Since the close of the 2021 Southeast Expo in October, all eyes have been on the April 2022 show. The overwhelming feedback was that it met and exceeded both the turnout and quality expected of the event.
"Everything about expo exceeded expectations. After a couple of years away from major, in-person events, to come back with such a successful expo was a great way to celebrate a return to our forward-looking business," said Kaminski.
Andy Stearns, director of purchasing at Bergquist, shared how his first foray into the expo scene impressed him.
"I anticipated it to be a great opportunity to reconnect with industry leaders and learn more about the ins and outs of the propane/gas business. The event itself was even more than I expected. Our booth traffic was steady throughout both days and our team couldn't have been more thrilled to showcase our array of products and solutions."
And according to Kovacs, the show's high quality presented itself in the focused and energetic interactions among colleagues and clients.
"Everyone was eager to talk about what was going on in their business, market or the challenges they were encountering. Everyone was seeking advice that they could take back so those critical decisions they needed to make were informed decisions," she said.
Opening Night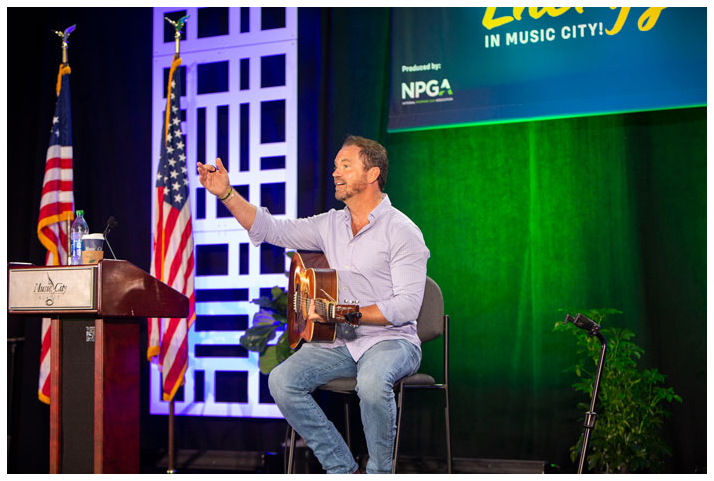 During opening night, Kaminski outlined industry wins over the past year, including propane's inclusion in the Infrastructure Investment & Jobs Act (with a record $7 billion available for the industry), a 42-state Hours of Service waiver for 30 days plus a 30-day extension, and successful energy choice (or 'ban the bans') bills in 21 states. Priorities for 2022, as described by Kaminski, are to get the $7 billion in propane hands, continue to push the ACE service for the Entry Level Driver Training (ELDT) mandate, support states on energy choice, and focus on renewable propane with the Build Back Better Act.
In the annual Propane Education & Research Council (PERC) update, President and CEO Tucker Perkins highlighted that 70% of Americans want the freedom to choose their own energy source. "I believe people are starting to wake up," he said about people's awareness of propane as an alternative fuel. And with the war in Ukraine, energy independence is also taking a front seat in people's minds. Perkins stressed propane as part of that transformation and encouraged the industry to "stand and deliver on our own solution."
This year's keynote speaker — country music singer and songwriter Jimmy Yeary — resonated with the audience as he focused on connecting with people. Not only did Yeary perform several original songs, he also created an immersive experience in which he asked questions to audience members and used their responses to put together a song about connecting with the various people we meet in our daily lives.
Jessica Johnson, national accounts coordinator for ThomsponGas, gave a glowing review.
"That experience was unforgettable. And just the feeling of connectivity with everyone in the room. Music will do that, so I should have known. But I was not expecting to be so touched by his music or [to be] really drawn into that activity. That was such a pleasant surprise. I thought it was so nice that [NPGA] mixed it up for us a little bit and did that with him," she said.
Women in Propane Celebration Summit
Before the official start of the expo, the Women in Propane Celebration Summit kicked off the week with a day for both women and men in the industry to not only celebrate 10 years of the Women in Propane Council but also learn new ideas about leadership and make connections. The morning started off with a panel of speakers — Jennifer Jackson, Women in Propane chair; Leslie Woodward, first woman chair of the TS&S Committee; Nancy Coop, Women in Propane founding chair; and Michelle Bimson-Maggi, first woman chair-elect of NPGA — to talk about the council's origins and history, as well as their personal stories of inclusion in the industry. After a networking celebration lunch, attendees were treated to training sessions from leadership experts Alyson Van Hooser, a trainer and author, and Margaret Morford, CEO of HR Edge.
"I think anytime we can collectively celebrate accomplishments, it strengthens our industry," said Kaminski about the summit. "Women in Propane has done a tremendous amount to build networks, empower burgeoning leaders and create educational programs for those interested in making a career in the propane industry. I personally found all of the speakers extraordinarily insightful. We know the support Women in Propane provides is crucial to the industry workforce, so the celebration was a great way to kick off expo."