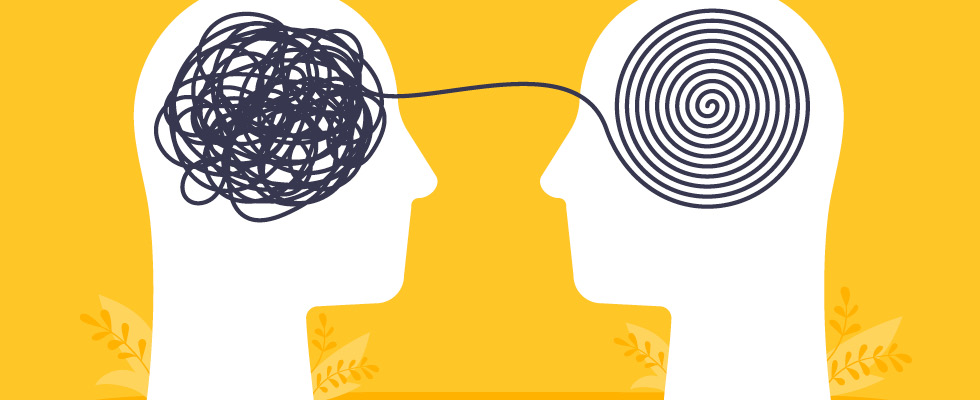 How making this small investment today can shape the future of the propane industry
Friday, September 15, 2023
By definition, a mentor is "an experienced and trusted advisor," and in our industry, there is no shortage of people willing to share their knowledge and expertise. Anyone can be a mentor. Mentorship can take on many forms and is not always achieved through a formal process.
To some, a mentorship could mean casually meeting for coffee once a month to discuss work, life and balancing the two. For others, a mentorship could be deliberately established with certain goals in mind.
How someone finds a mentor can differ as well, based on the company they work for and the position they are in. Some newcomers are naturally drawn to leaders and taken under someone's wing, and for others, the process is more intentional.
Regardless, the mentor/mentee relationship should naturally evolve as the mentee's career progresses and their goals change. This relationship built on trust and communication can have ripple effects throughout the participants' lives and careers.
The Value of Participating in Mentorship
Mentorship holds significant value for both the mentor and mentee, as well as the industry as a whole. It provides a place of support, knowledge sharing, growth encouragement and networking. The mentee has the opportunity to learn goal setting, receives professional advice and will personally grow while learning leadership skills. This partnership provides them with a safe space to ask "dumb questions" and voice their fears and hesitations, while also providing them with a peer to learn from outside of their usual working group.
Mentors gain the opportunity to share their knowledge and exercise their leadership skills while gaining a new perspective from mentoring someone. Mentorship re-engages the disengaged and propels the eager further into developing their skills and career. It's truly a win-win for all parties involved.
What's the ROI for Participants & Managers?
This is an investment you want to make. As of 2022, 84% of U.S. Fortune 500 companies have visible mentoring programs. Ninety-three percent of millennials believe "ongoing skills development" is essential for their future career growth. Eighty-one percent of millennials stay five years or more at a company when they have a mentor.
There is now strong evidence that talent development programs, including mentoring, are directly correlated with positive revenue and profit outcomes for businesses.
Mentorship programs increase employee satisfaction, engagement and retention, as well as play a key role in workforce development and succession planning.
Time Investments for Mentorship Programs
As the saying goes, you get out what you put in, and mentorship is no different. Though there is no rule for how often a mentor and mentee should meet, there should be a commitment to consistency. Some may prefer a set schedule, while others prefer a less structured cadence. Treating each meeting as an opportunity to learn and share is paramount to success.
The Women in Propane Mentorship Program
For those who are interested in taking the plunge, the National Propane Gas Association's (NPGA) Women in Propane Council offers a complete mentorship program called the Knowledge Exchange, where mentors and mentees are paired. This program is free to NPGA members and is easy to join. Participants can sign up by visiting womeninpropane.com. After answering a few online questions about their experience and goals, mentors and mentees are matched and then given the resources to begin their mentorship.
Although there is no limit to the number of times a mentor and mentee can meet, the suggested time frame is roughly six months, and if participants enjoy the process, they can either extend their time working together or opt to join a new round of selection and be paired with a new match. The process is simple, but the effects are long-lasting.
Real Stories From Real People Who Have Been Mentors Or Mentees
On a personal note, having a mentor meant that I had a dedicated champion for my success. Once I connected with someone who gave me the guidance, tools and perspective I was missing, the trajectory of my career was changed. Mentoring is an excellent investment in yourself and the industry you serve.
Tom Krupa, senior marketing manager for NGL Supply Co. Ltd., shared his thoughts on his experience with the program.
"This industry has been great for me and my family," said Krupa. "There have been many people that have helped me in my 37 years in the industry, and I look at the Knowledge Exchange program as a way to 'pay it forward.' Each mentorship has provided me with another opportunity to share my experiences and learn more about our industry."
To learn more about others' experiences with the Knowledge Exchange program, you can also listen to Women in Propane's podcast, "Through the Leadership Lens," which features episodes with industry-leading mentors like Lauren Clark, president of Bergquist Inc.; Laurie Irish-Jones, CEO of Irish Propane; Julie Johnson, president and owner of Ted Johnson Propane; and Jennifer Jackson, director of territory operations for Amerigas.