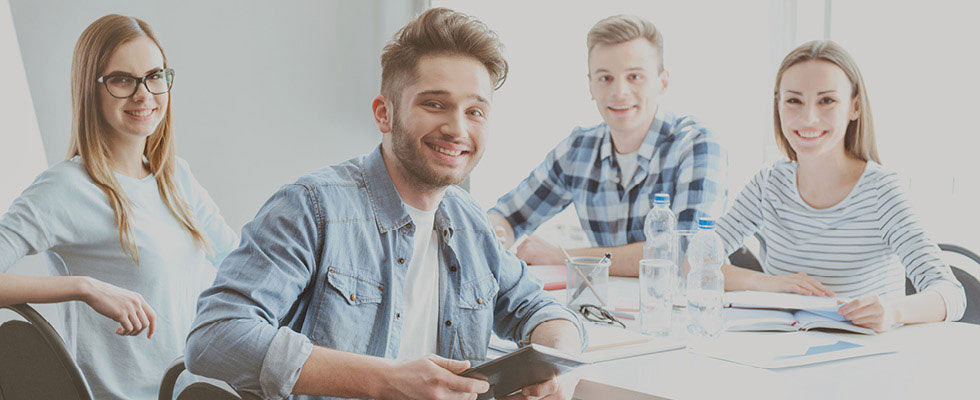 Apprenticeship programs can lead to lasting skill development, improved employee retention & greater employer satisfaction
Workforce development is critical to a company's growth and sustainability. If companies are not focused on it, they are missing opportunities to attract the next generation of employees. Today's workforce is different than it was 10 years ago. The days of someone showing up to an interview with five years of experience are rare. Most companies are very focused on providing competitive pay and benefits to retain employees with experience. Progressive businesses are rethinking the way they recruit and attract talent.
Our industry must continue to find ways to attract new employees while operating in a highly competitive labor market. As of January 2023, the current United States unemployment rate is 3.4%, which is the lowest it has been in 54 years (according to the U.S. Department of Commerce). Prospective job applicants have the upper hand in determining their future employer, and that trend will most likely remain the same for years to come. Successful companies redefine ways to identify talent and provide solutions to train candidates on industry-specific skills.
Apprenticeship Programs & Employees
The concept of an apprenticeship program has existed for decades, ranging in formality. Some are formally approved by the U.S. Department of Labor and can require an extensive application process. Others are independent programs created by companies to best fit their needs. Regardless of the designation, there are more and more retail energy marketers using apprenticeships to provide a pathway for new candidates to break into our industry.
Apprenticeship employees can gain on-the-job learning experiences, learn technical and communication skills, earn some money and evaluate the employer's culture. This opportunity allows potential employees to gauge their level of interest within the career field prior to making a significant commitment.
The common characteristics of an effective apprenticeship program consist of instructional training (off-site) and on-the-job training (OJT). If built properly, the apprenticeship program is beneficial for both the employee and the employer.
Attracting prospective employees with little or no experience is a hiring philosophy that should be embraced by our industry. A career in the retail energy industry offers great paying positions and benefits, but in some cases those benefits might not be enough to sway a prospect.
Establishing an apprenticeship program is a great way to separate your company from the rest of the pack. It provides a clear path for prospective employees to gain the skills they need in order to be effective at their job. It also shows a real investment from the employer that your company is serious about career development.
Apprenticeship Programs & Employers
Apprenticeship programs are also great for the potential employer. Our trade association is seeing member companies hire potential employees to work in the business for 3-12 months in an apprenticeship-style program. On-the-job training allows the employer to evaluate the potential employee's dedication, strengths, weaknesses and overall value to the company.
Employers are also including off-site (instructional) training with third-party resources as a part of their apprenticeship program experience. Prior to the end of the apprenticeship program, employers end up with a good idea of the quality of the employee potentially joining their team. Examples of this blended model of on-the-job training and off-site training can be found ahead.
On-the-Job Training
During this program, new employees are in a phase where they are dependent on the trainer. The employer is in a position where they want the person to become independent and productive as soon as possible. On-the-job training needs to be strategic and intentional because the new employee needs a lot of feedback.
Personal improvement plans are a great way to provide clarity and direction to a new employee. Strong personal improvement plans have clear job descriptions and realistic training schedules with dated time frames. One concept that is often overlooked in a personal improvement plan is follow-up. It is critical to schedule 30-, 60- and 90-day follow-up meetings to check in on the new employee's progress.
The employer can benefit from these meetings. New workers in a company often bring new energy and new thoughts. Challenging processes could create better workflow. Follow-up meetings allow the employer to show their commitment to the new employee. This a way to gather great information to steer the company.
Off-Site Training
Companies can leverage third party training opportunities to blend into the onboarding process for new employees. Most companies are already investing in the continuing education of their employees by using their supply partners for specific training on the equipment they are installing in the field.
The Propane Education & Research Council (PERC) offers hours of digital content and training available to employees through their online learning center. State associations are also stepping up to help provide real solutions to common difficulties in entry-level training. The Pennsylvania Petroleum Association operates a Veterans Association-approved trade school called PPATEC, which hosts a state-licensed, 400-hour program that helps veterans who wish to use their GI Bill benefits. Other state associations, such as the Connecticut Energy Marketers Association, the Maine Energy Marketers Association and the Southeast Propane Alliance, are operating similar schools to provide industry-specific training opportunities.
Looking to the Future
Our industry will face ongoing labor challenges over the next decade. Overall employment in installation, maintenance and repair occupations is projected to grow 5% from 2021 to 2031, about as fast as the average for all occupations. This increase is expected to result in about 304,000 new jobs over the decade (according to the U.S. Bureau of Labor Statistics). The average age of field technicians and CDL drivers is disturbingly high for many employers.
There will continue to be a loss of skilled workers over the next decade as the retirement rate outpaces new candidates entering the industry. Each employer must look closely at the gap between the supply of skilled workers and the number of employees they need to achieve their growth goals.
An apprenticeship program is one way to attract new employees. It speeds up the process for the new employee to become an independent and effective member of your team. It is the employer's job to advocate for the industry by getting creative at attracting talent and investing in the next generation of workers.