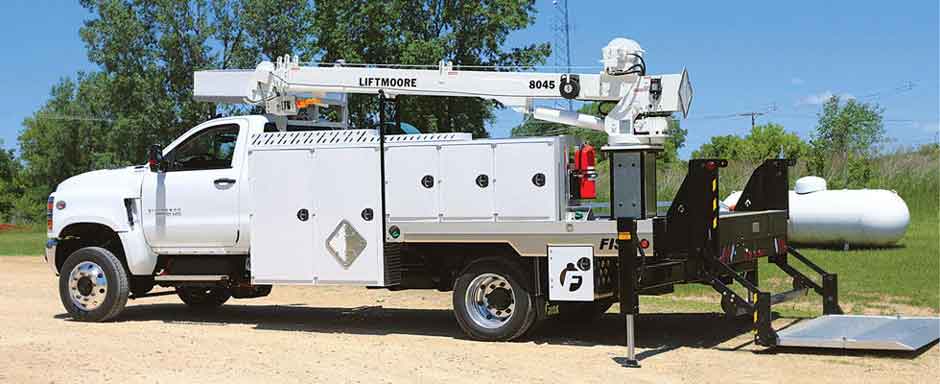 Leading equipment manufacturers sound off on sector trends, challenges & new features on their respective equipment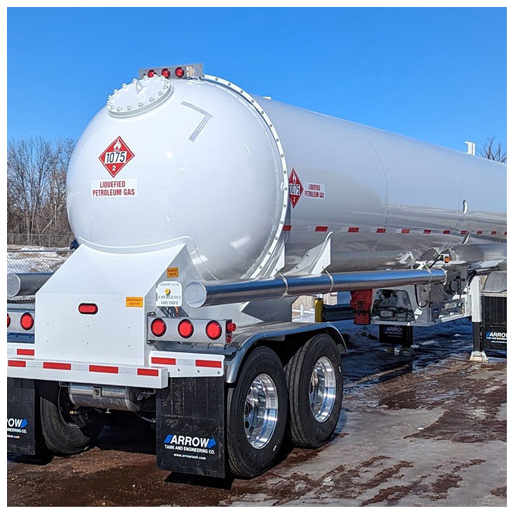 Supply chain challenges abound; an aging workforce is changing worker availability; new federal emissions regulations spur the need for equipment conversions; and continued fluctuations in propane production and inventory necessitate more agile transport and logistics to get fuel where it needs to go.
In the following article, industry experts from leading equipment manufacturers — Ryan Eidsness, director of sales and marketing for TerraVest Industries and USA Compressed Gas; Marla Verlinde, sales and marketing at Arrow Tank & Engineering; John L. Hawkins, CEO of H&H Sales Company Inc.; and Anne Raeder, marketing manager at Fisk Tank Carrier — discuss all of the above and more, including new features to their equipment and evolving customer demand.
Are there any trends in the propane market affecting customer demand for service trucks and transport sales and customization?
Ryan Eidsness: We have observed several noteworthy trends that are significantly impacting customer demand for service trucks, transport sales and customization. One prominent challenge is the limited supply and availability of chassis, which has hindered customers' ability to acquire vehicles tailored to their exact specifications. As a result, there has been a surge in pent-up demand for crane service trucks, and customers are compromising on purchasing decisions. Furthermore, increasing environmental concerns and the growing emphasis on greenhouse gas reduction have presented unique market opportunities. Focusing on capturing carbon emissions and implementing environmental gas capture technologies has sparked heightened potential in certain market segments. These advancements are driven by market demands rather than political motivations.
John L. Hawkins: Yes, older trucks are reaching their life span of service now. Plus, the costs continue to escalate.
Marla Verlinde: We are seeing increased interest from marketers that have not previously had a transport trailer as part of their fleet who are reevaluating its validity. Diversified companies, like co-ops, can shift employees around to take care of the greatest need at their company. They have made the investment to have a transport available and train people within their organization to be able to get behind the wheel when the need arises. One could argue that by owning a transport trailer, a propane marketer is taking a big step toward controlling its own destiny, especially during supply crunches.
What is the supply chain outlook like for your company currently? Are there any areas where you are encountering challenges getting parts?
Eidsness: We have encountered some challenges, particularly in chassis procurement. Some parts availability can be inconsistent, resulting in occasional difficulties in acquiring them. However, the impact of these challenges has been minimized due to the strength of our family of brands. With a vast inventory spread across multiple locations, we are able to internally source and provide alternatives when necessary. We continuously adapt and navigate these challenges to ensure the smooth operation of our supply chain and deliver optimal service to our valued customers.
Hawkins: In all areas, especially chassis and the equipment that is mounted on them. Lead times can vary between six to 12 months.
Verlinde: At times it seems like the supply chain is getting back to normal and then there is some type of unexpected hiccup that reminds us that we are not back to normal. Shortages are still happening with anything from PTOs to circuit boards. Our customers are absolute rock stars when it comes to being patient with delays. We try to stay ahead by ordering major items sometimes one to two years in advance for bobtails and transports; but it is impossible to guess where the next curve ball will come from. On the positive side, having various vendors available — particularly trucks manufacturers — helps weather the storm while constantly juggling the production schedule.
Anne Raeder: The current supply chain seems to be doing well, even though in recent years it was sometimes a struggle to get certain parts. We have not had trouble sourcing components, except for a few trailer parts. The most difficult items to find have been the chassis. We recently secured more chassis, which will enable us to build more trucks for inquiring customers. To improve inventory, we've worked on better forecasting of lead times and building supplier relationships.
Is there a demand from propane retailers to convert service trucks and transport vehicles to run on autogas? Do you think this will change in the future?
Eidsness: We're seeing more customers use propane-powered vehicles as autogas availability increases. It'll be interesting to see how this changes in the future.
Hawkins: Yes, some companies are converting. It depends on if they can get conversions serviced in their region.
Verlinde: There is definitely a desire from marketers to have the ability to use propane-powered equipment in their fleet. The challenge is getting manufacturers that are already struggling with a backlog and employee shortages to make this a priority. On a positive note, propane-powered engines easily meet the new Environmental Protection Agency (EPA) mandate coming in 2027. However, truck manufacturers must focus their current efforts on producing enough chassis orders to fulfill the current backlog, which is growing as a result of limited diesel engine availability.
Raeder: We think the demand to convert service trucks to run on propane autogas will increase in the coming years. For propane marketers, the advantage of converting a service truck is that the product is already on location. They can refuel vehicles with their own product. In addition, propane burns cleaner, is environmentally friendly and is more cost efficient. Propane autogas-powered engines run more efficiently, require less maintenance and last longer, which will bring savings to any fleet.
Is your company adding new features to your trucks and transports with the current national driver shortage in mind?
Eidsness: We have always had options to keep the driver comfortable and add in conveniences because our team has worked out in the field. We are propane people building these trucks, which makes all the difference in our opinion.
Hawkins: Yes, more convenience items, such as power door locks, mirrors and windows. We also have better seating options and upgraded audio systems.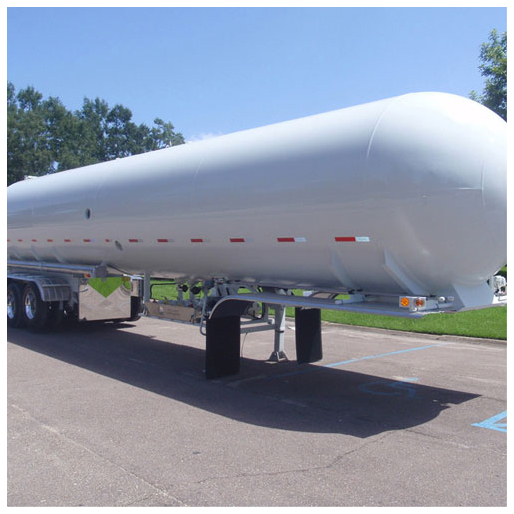 Verlinde: We find that anything you can do to increase driver comfort and safety is vital in building equipment. Lighting is without a doubt important for safety on the road; but we've also discovered that it plays a part in driver retention. Whether it's in a bobtail or driving a transport trailer, we have never had a driver tell us, "The lights on the truck/trailer are too bright!" Lights are an important safety function, but we have drivers telling us it is also about the "wow factor" when it comes to lighting on the trailer. Most of our trailers go out the door with a ring of fire on the rear head-to-shell weld seam, additional mid-ship markers lights and ultra-bright work lights in the cage/connection area. This lighting package will certainly grab your attention going down the road at night. Likewise, conversations about features, such as rearview camera systems with object detection, lane mitigation and collision avoidance systems, are making their way outside of the major marketer fleets.
Are customers asking for custom solutions to help alleviate other challenges in the propane market?
Eidsness: We have noticed increasing customer demand for custom solutions to address their unique needs. We offer an extensive range of options for customization, empowering customers to overcome the specific challenges they encounter. Whether adapting to changing regulations, enhancing operational efficiency or addressing environmental concerns, we are committed to providing the flexibility and expertise needed to alleviate our customers' challenges.
Hawkins: Yes, mostly in the equipment we install. They are looking for more labor-saving options on cranes, liftgates and other features on the truck body.
Verlinde: The biggest challenge our customers face today is employee shortages. To combat this, more decision-makers are getting their drivers involved during the buying process. Each driver has their own preferences when it comes to the equipment needed to do their job. By including them in the conversation, we can try to customize the order to meet their needs. Driver satisfaction is a key component to retaining great employees.
Raeder: An increased demand for propane and fewer workers means propane marketers want to efficiently complete more jobs in a day, and therefore be able to haul more tanks on their trucks. Customers are interested in beds that can accommodate more tanks and that have more locations for tie-down straps. With fewer workers in the aging propane industry, propane marketers are looking for a setup for one person to complete a job at the site. We are happy to offer a trailer manageable by one person and products like our Tank-Jak, which allows for one person to complete maintenance on a tank. Additionally, customers are looking for cranes that can reach very tight spots. With more people moving to propane, there are more locations to service, and some locations for setting or servicing tanks are challenging to reach. Propane marketers are asking us for cranes that have a long reach for difficult locations.
Is steel or aluminum better for a service truck body? Can you explain the advantages and disadvantages?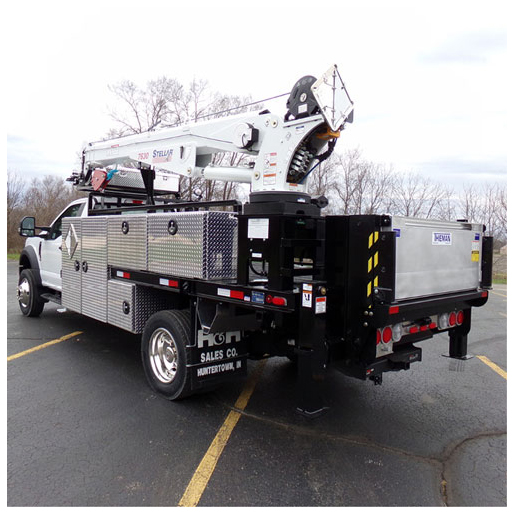 Eidsness: We tend to use more aluminum than steel due to the corrosive effects of salt and magnesium chloride on the roads in winter. Aluminum truck bodies mean longevity of the product because the customer isn't having to worry about rust. In addition, aluminum has a significant weight advantage over steel, making our bodies lighter. There are always pros and cons to each, and we work with customers to understand what will work best for their individual needs.
Hawkins: We will build with both steel and aluminum, depending on what part of the country these trucks will go into. Aluminum saves weight and lasts longer than steel. Steel is more rugged, which works better for companies that will abuse their equipment.
Verlinde: When it comes to longevity of the trailer, our customers are extensively choosing to use stainless steel. Stainless steel is heavier than aluminum, so it is a delicate balancing act. Aluminum simply does not compare to stainless steel when building frames and subframes. Stainless steel has a chromium component, giving it a protective film and excellent corrosion resistance compared to aluminum. Stainless steel is also nonporous, which gives it an extra level of corrosion resistance. Road salts and liquid chloride applied to the road during winter months are very hard on vehicles. De-icers are used to help keep our roadways safe; but on the flip side, they are extremely corrosive chemicals that seek to infiltrate areas that lack oxygen. Stainless steel materials are hands down the best approach to trailer construction whenever and wherever possible when operating in harsh climates. Operators near the ocean air can also benefit from stainless steel construction.
Raeder: The best material for a service truck body is aluminum. Some service trucks manufactured with steel push the weight limit of the chassis, which adds to stress and strain on the engine, tires, etc. Trucks built with lightweight aluminum allow for a larger payload, since aluminum is about one-third the weight of steel. By reducing the weight of the truck itself, that's more weight that can be hauled. Another advantage of aluminum is that it won't rust. Essentially you can think of an aluminum bed outlasting the chassis. And for those who use their truck as a moving billboard for their company, a healthy and rust-free truck is important.
Are there any new features on your trucks and equipment that our readers need to know about?
Hawkins: We are always adding features based on customers' ideas to customize trucks to their needs and wants.
Raeder: We put the outrigger and crane controls on the deck level to make it ergonomically superior compared to our previous location. Previously, operators had to bend over to reach the controls, which put stress on the back and knees and reduced efficiency. We also added etching in the side to more clearly label the controls, helping the operator know which control is which. A decal can come off, but the scribing on the metal is permanent. The repositioning of the controls also keeps the valve out of weather elements. It is enclosed and protected against salt, corrosion and maintenance issues.
We added a new latch drawer system. With one hand, the operator can open the drawer anywhere along the front face. They can grab it anywhere from left to right to release the latch. Once the drawer is pulled out, it will stay in position until the operator engages the handle to then put the drawer back in, and it will automatically latch again. We've also increased the capacity of the slides from 100 pounds per side to 250 pounds. This will allow operators to store more and heavier equipment in the drawers. Our rollout vice still has slides with capacity of 500 pounds per side.
We also have a new etching capability with the outrigger and crane control panel that gives us the opportunity to etch logos on fenders. Propane marketers can brand their truck fender and make their company logo really stand out.