Friday, November 11, 2016
Technology is constantly advancing. New, improved, and innovative products provide benefits for marketers to ensure that businesses are run in the most productive and efficient manner.

---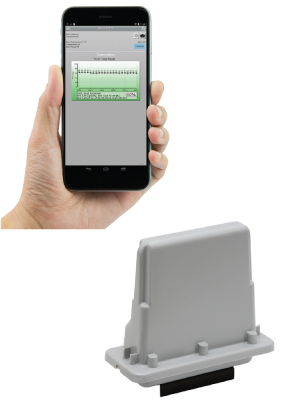 TANK MONITORS:

SKYBITZ
offers wireless remote tank monitoring, asset tracking, and data reporting through a single-source combination of telemetry hardware, sensors, and software application that continuously delivers tank data. Utilizing this information will help to eliminate product run-outs and improve route scheduling. The monitor provides information from tanks in the yard or hundreds of miles away. SkyBitz, formerly known as TankLink, has recently introduced a new managed services program that enables its customers to pay a single monthly fee instead of purchasing the equipment upfront. The users can set up the SMARTank Level and Analytics portal to give location (via GPS), get alerts, alarms, notifications, usage history, and more. With its new mobile app, system users get the full functionality of the portal on any connected mobile device. www.SkyBitz.com


INDEPENDENT TECHNOLOGIES INC. (ITI)
has introduced the
WESROC Remote Monitoring System's new
economical
Residential Cellular Tank Monitor (RTM)
for tracking propane and refined fuel tank levels. It checks the tank every minute for instant event reporting of low and critically low levels and tank fills. When the monitor reaches preset levels, instant alerts are sent out. Otherwise, a report on all tanks is completed at least once a week. Operating temperatures for the unit range from –40ºF to +140ºF (–40ºC to +60ºC). The unit and field-replaceable battery have a three-year warranty. ITI has also confirmed that WESROC's Industrial Cellular Remote Monitor will operate on all of the major cellular networks and numerous smaller networks in the U.S. and Canada. www.
wesroc.net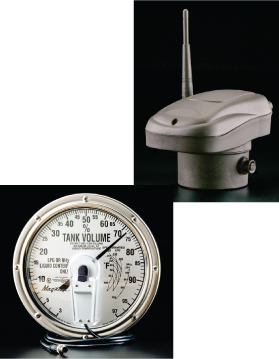 SCHNEIDER ELECTRIC
now offers the
Centeron LevelTrack
(see
BPN
Nov. 2016, p. 25) for global tank asset and level monitoring. The new unit provides information to optimize delivery routes and maximize fleet utilization. The Centeron LevelTrack includes global coverage by a simplex satellite modem that alleviates problems with spotty or nonexistent cellular coverage; all that is needed is a clear view of the sky. Its tracking abilities enable it to detect the movement of a tank anywhere in the world, and provide a trail by increasing reporting frequency, helping with loss prevention and theft recovery. Also, its one-way device provides maximum privacy to personnel and customers worldwide. The LevelTrack is easy to set up with a one-time input of information and no configuration. www.schneider-electric.com
MISCELLANEOUS TECHNOLOGY PRODUCTSREGO
, through a partnership with Jomar Valve, has introduced a new line of second stage regulators that incorporate the Jomar dielectric union into the inlet fitting of a RegO regulator. The dielectric union isolates electrical current and prevents it from entering a building or home through the gas piping. These regulators are available with a choice of NPT or flare inlet connections for easy hook-up to copper tubing, saving the cost of adapters while minimizing leak points. The new units meet the NFPA 58 dielectric requirement, have a full 10-year warranty, and RegO 25-year Silver Service Life recommendation.
www.regoproducts.com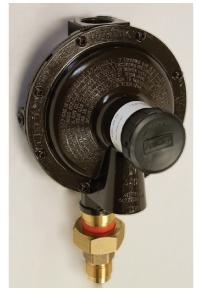 PROPANE RESOURCES
' Customer Tracking & Management Service (CTMS) combines technology with "grass-roots" efforts to identify and gain new customers while improving operational efficiencies and service to existing customers. CTMS is a fully customizable service that shows the number of households using propane and the retailer's customer data. Propane Resources will prepare interactive maps that overlay customer data with Census heating data, keeping all shared data confidential. The information provided will help in maximizing sales force efforts, increasing operational efficiencies, and better targeting marketing efforts. www.propaneresources.com
APPS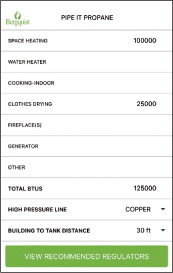 BERGQUIST INC.
has launched the new Pipe It Propane app for iPhone, iPad, and Android devices. It is a handy tool for proper Kosan+ regulator and line sizing calculations for tank sets. By selecting the Btu load by appliance, whether plastic or copper tubing is being used, and the distance from tank to building, and the app will identify applicable first-stage regulators, second-stage regulators, and tubing size necessary for the job. The app also allows users to purchase applicable regulators via a link to the company's mobile storefront.
This email address is being protected from spambots. You need JavaScript enabled to view it.
REGO
has introduced the RegO App, a new mobile app that offers propane professionals a simple and convenient way to calculate propane pipe and tubing sizing. The app features an easy-to-use Regulator Selector and a full version of the RegO Serviceman's Manual, the industry's original, and most widely used, LP-Gas Serviceman's Manual. Download the RegO App at no charge at the Apple App store or Google Play for Android and search for RegO products. www.regoproducts.com
WESROC
has released a new mobile app for Apple or Android mobile devices with features from its WESROC.net Web portal. The app allows users to set up cellular tank monitors directly from the tank using a mobile phone or tablet; upload photos of the installation for identification purposes; and edit alarm thresholds, email alerts, and other monitor settings. Tanks may be added to the favorites list to more closely monitor high priority customers. In addition, saved Quick Reports may be viewed from WESROC.net on a mobile phone or tablet. www.wesroc.net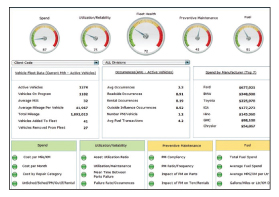 ARI
has made it more convenient for drivers to access vital information about their fleet vehicle with the launch of the new ARI Driver insights app. Available for iPhones and iPads, the app enables drivers to monitor and manage their vehicle's information, such as vehicle maintenance and usage, check for upcoming service that may be due, and input their monthly business and personal mileage to ensure proper tax reporting, and will send important updates to the driver through push notifications. Current ARI customers can access the ARI Driver insights app through the Apple App Store by searching "ARI driver." An Android version will be available by the end of the year. www.arifleet.com