Wednesday, August 19, 2020
For years, many in the retail propane industry have looked with disdain on the "will-call" customer. These are the customers that do just as their monicker implies: they "will call" when they want propane. Consultant after consultant has told propane marketers these customers have no value and in fact represent a drag on company success. "They are portrayed as people with a 420 FICO score and a pit bull in the yard," says Mark Stillman, senior vice president and co-founder of
Energy Engine LLC
(Stroudsburg, Penn.). "But their value is growing in the eyes of many who see changes in consumer habits and the potential this segment represents."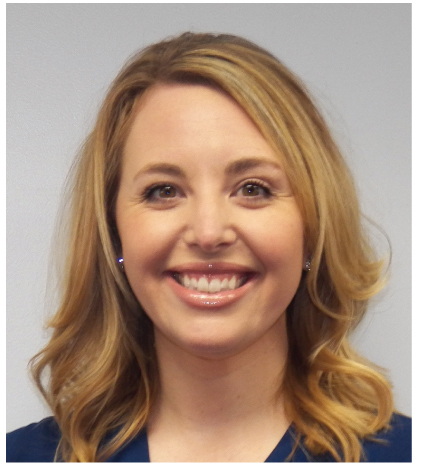 For years, consultants and other longtime industry veterans have encouraged strategies to convert "will-call" customers to "keep-full" customers. Stillman told BPN he doesn't dispute the advantages of this switch and having customers on a routed schedule with company-owned tanks. "Of course, having customers whose tanks are filled on the company schedule have advantages, both to have efficient routes and good storage management. Company-owned tanks add value to any retail propane company," Stillman said. "Nonetheless, will-call customers still have great potential to add plenty of extra value to a company, whether or not you are ever able to convert them to keep-full customers."
Stillman points to evolving trends across almost every industry in how customers want to do business with service providers of all types. "In the past decade, we've seen brick-and-mortar businesses replaced by buyers who now prefer an online buying experience with fast delivery," Stillman said. "Customers are taking control of the buying process, and companies who fight this trend will lose out in the long run." He notes that the evolution in most cases is driven by technology. "Consider that smartphones were barely in existence a decade ago," he said. "Texting and instant messaging were still used by a small minority back then. Amazon offers a new concept that has since grown exponentially and online buying has dramatically taken off. While many industries were ahead of the energy industry, it is no longer immune to the growing number of customers who are changing how companies will be successful in the future."
"And then came the COVID-19 crisis, accelerating 'digital first' thinking and forcing everyone to grab their smartphones to do literally everything," Stillman added. "Overnight, e-commerce has become our universal normal, from how we shop at Home Depot to how we order takeout food. This has raised the bar on consumer expectations because smart product and services companies across industries are really upping their game with progressive e-commerce systems."
How is this affecting propane dealers? "It has moved the goalposts on what it will take to satisfy a customer. Gone are the days where you only take online payments and call it 'digital engagement,'" Stillman said. "Customers want to participate and do as much as they can on their own. They want the same experience they are getting elsewhere, even at their local convenience store. Consumer-facing technology is the driving force of our collective future. But it remains a weakness for dealers."
Stillman feels that perhaps most importantly, this three-month revolution of e-commerce has increased the demands of will-call customers. "They want convenience, they don't want to use the phone, and they want ability to manage their account without your help," he said. "Online e-commerce registrations for fuel customers jumped 60% from March 1 to June 1. These are new will-call customers coming onboard with dealers. The demand is there…are you ready?"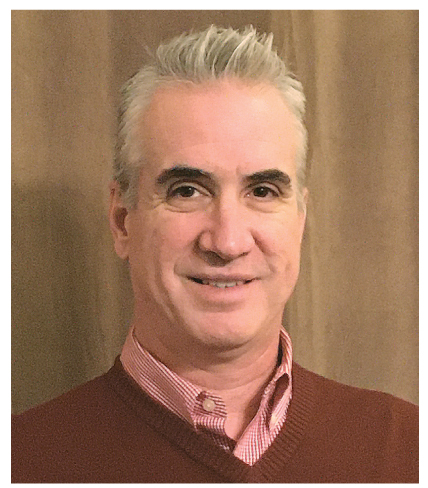 Stillman was set to speak at the NPGA Southeastern Convention along with Ted Jeffcoat, president of
TLJ3 Consulting
(Rutland, Mass.), and Julia Miller, vice president of business growth and development at
Blueox Energy
(Oxford, N.Y.), in a session titled "Will-Call Elevated." But that was moved to a virtual session due to the cancellation of the convention. Attendees ranged from small independents to the largest MLPs.
The session was designed to show that will-call customer ranks are growing; however, they are seeking a different relationship with the seller, one that allows them to connect with you entirely online for a true e-commerce experience. Not meeting these customer demands will result in their loss to competitors or electricity.
According to Stillman, the panelists shared their experiences with how the COVID-19 digital consumer changes have become permanent and how dealers must quickly adjust. "Much of the dialogue with the audience centered around providing an enhanced online experience and how best to serve will-call customers," he said. "Topics included observed buying habits, types of technology to deploy, and the challenges of upgrading your customer-facing ecosystem. In addition, many acknowledged the growing ranks of will-call and the emergence of customer-owned tanks."
Propane is one of the last industries to face the changes in customer buying habits because it is part of the essential services category including health care, insurance, and telecom. "These segments are starting to feel the consumer pressure and will be more successful with an omni-channel business model," Stillman said. "They want to take care of the customers who still want great personal service in person or on the phone, and they also want to take care of customers who seek a true e-commerce buying experience where they never have to deal with a human being. The nice thing is that with new e-commerce customers, you barely spend time interacting and they pay up front via credit card, which makes them much easier to manage than the will-call customers of the past." He advised that this provides the path to more worthwhile customers in the long run and the feeling that will-call customers are "junk business" is a mind-set that needs to change.
Blueox Energy's Julia Miller has worked closely with Stillman's company and agrees that his suggestions are sound. "It is best to develop business practices that cater to the variety of customers in the market," Miller said. "There is still a strong space for the full-service automatic delivery customer; however, trends in our area show that population is declining quicker each year and the will-call market is expanding each year." Miller said Blueox Energy doesn't value one type of customer over the other, because they all have their pros and cons. "The automatic customer is considered loyal and guaranteed business while the will-call customers when taken care of are proving to be just as loyal and tend to pay quicker, which improves cash flow."
A believer in the value of company-owned tanks, Miller said Blueox is fortunate that not many people own their own tanks in the area. "However, if your will-call customers are shopping around, it is because you aren't taking care of their needs," Miller said. "You can't apply the same automatic model to the modern will-call customer. There is an opportunity to reassess your business model and how you cater to your customers' needs and there is good money to be made on both sides. If you are running your business right, there are no 'dead-head' miles; you are dispatching and taking care of these customers in conjunction with your full-service customers."
Miller also told BPN that you can compete with "lowball" price competitors. "Lowball competitors have always existed in the automatic model too; it's not a new concept," she said. "Find ways to add value to your customer's experience and price isn't quite as relevant." She suggests that in order to get there faster, send a text alert, and offer unique discounts or payment options. "There are also modern software applications that can automate the customer experience, which proves to give you a 12-cent advantage at minimum right out of the chute if deployed correctly." If there is a lowballer out there, Miller feels there is a good chance they don't really understand the business and have been lucky so far with market conditions. She feels that lowballers don't offer a better experience for customers. "It just depends on who you want to be in the market." — Pat Thornton