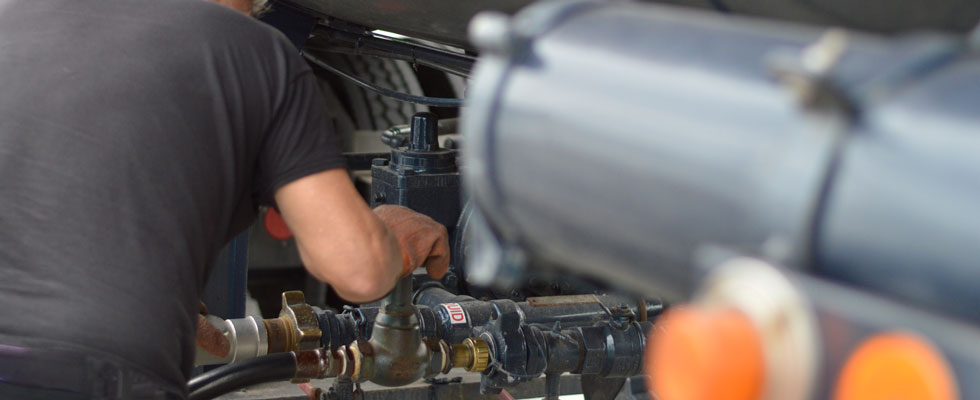 Tech trends report depicts an increased focus on communication & satisfaction using customer-centric technology
Fuel delivery companies are embracing technology in new ways. Companies throughout the energy industry have adopted solutions that automate processes, centralize data and enable effective communication — both internally and externally.
In Cargas' 2022 Tech Trends Benchmarking Report, we noticed a significant shift in how fuel delivery companies interact with customers. Over the past three years, our research has shown an increasing focus on customer satisfaction and communication, specifically paired with the power of technology. Nearly 33% of respondents reported using business solutions besides fuel delivery software, such as customer relationship management (CRM) and accounting software. These customer-centric technologies save time for fuel delivery professionals by acknowledging consumer behavior trends and providing flexible, on-demand service for customers on the go.
On-Demand & Self-Service Tools
An increasing preference for on-demand, self-service options means fuel delivery companies must anticipate the needs of current and potential customers. Rather than poring over spreadsheets and data from over the years, fuel dealers are investing in forecasting tools.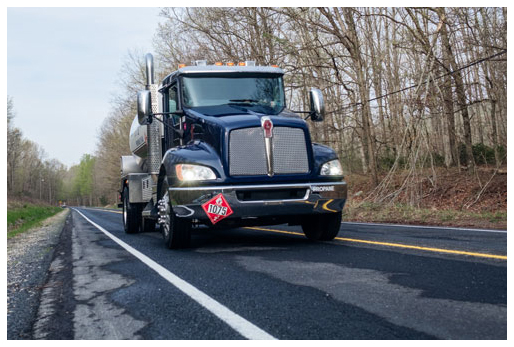 For instance, fuel dealers that work with home heating systems can look at deliveries over the past several years and determine when specific customers might need refills or repairs — all in just a few clicks. This saves time for energy companies hoping to act quickly without sacrificing analytics and insights. Cloud-connected tank monitors provide additional data by listing current fuel levels; paired with forecasting, it's easier than ever to see when customers might need refills.
Similarly, customers want to spend less time clicking and more time accomplishing their goals. That's why self-service tools are also increasing in popularity. Online portals put more power in customers' hands, inviting them to schedule appointments, submit inquiries and pay bills whenever and wherever they are. This data goes directly to the back office, where your fuel delivery team can quickly evaluate needs and take action. Almost three-quarters of respondents in Cargas' 2022 Tech Trends Benchmarking Report offered self-service through a company website, including tools such as online bill pay and autopay, service requests, account management, contract and budget renewal, and more.
Flexibility & Transparency
Fuel delivery companies must remain attentive to customer needs all day, every day. These needs might be anticipated appointments, sudden schedule changes or other consumer demands. There aren't enough hours in the day for fuel dealers to manage all of these, which is why technology makes a world of difference.
What is your office's protocol when customers place an unexpected fill request? How many touch points are required to schedule an appointment? And how many hours or days pass between when the call is placed and when the job is finished?
Mobile tools allow drivers and the back office to communicate seamlessly and share relevant data. If a driver is on a route and a new refill request pops up, the back office can update the driver's route to include the new stop. Not only does this save time, but it also ensures your team can address service requests as quickly as possible.
According to our Tech Trends Benchmarking Reports, mobile technology usage among fuel dealers has expanded in just a few years. In 2021, only two-thirds of respondents used fuel delivery software with a mobile component. In 2022, that number was at 93%.
Acquisition & Personalization
Fuel dealers understand that customer satisfaction is essential to success and competitive advantage. So, it is unsurprising that companies are investing in sales and marketing tools that balance automation with personalization.
Energy companies have learned to cast a wide net to capture leads rather than wait for those leads to find them. Fuel delivery companies often use two or more methods to gain new business, including word-of-mouth referrals, print ads and many websites and social media profiles. More than 75% of Tech Trends Benchmarking Report respondents said they used a website to draw in new business, though referrals remain the most popular method at 81%.
But if fuel delivery companies use more methods to capture more leads, how do they manage so many accounts? That is where CRM software for sales and marketing plays an increasingly important role. This technology centralizes customer data so that stakeholders can view account information with the click of a button.
In addition, many of these solutions integrate with other tools in the software environment, such as email accounts. With integrated CRM software, team members can autofill messages with relevant data to expedite communications while keeping everything personalized. New and existing customers can enjoy speedy responses tailored to their specific needs.
Another method for managing accounts is automated communications. Customers expect quick responses about everything from standard appointments to help tickets and queries. Several text and email automation tools have entered the market and allow delivery teams to keep customers in the loop while saving time for more nuanced conversations. This allows customer service representatives to spend less time on the phone and more time helping customers in need of assistance.
Looking Forward
We are not seeing a change in customer touch points; instead, we're seeing a dramatic increase in them. Thus, it's understandable that fuel dealers would investigate new technologies that can take on the brunt of mundane and repetitive work.
In essence, today's energy industry is paradoxical, using automation capabilities and 24/7 communication tools to meet customers where they are while also saving time. With the number of fuel delivery companies adopting this tech, customers across the country are more comfortable and confident with their energy providers.
In the 2023 Tech Trends Benchmarking Report, we expect to see higher rates of customer-centric tech adoption and development among fuel delivery companies. As companies continue to embrace technology, they will also embrace the changing expectations of their customers.
LEARN MORE
Want to share your thoughts about technology in the energy industry? The 2023 Tech Trends survey is live and in search of perspectives from fuel dealers across the country. Visit surveymonkey.com/r/CFN9YV9 to complete the survey and receive the benchmarking report when it goes live this winter.