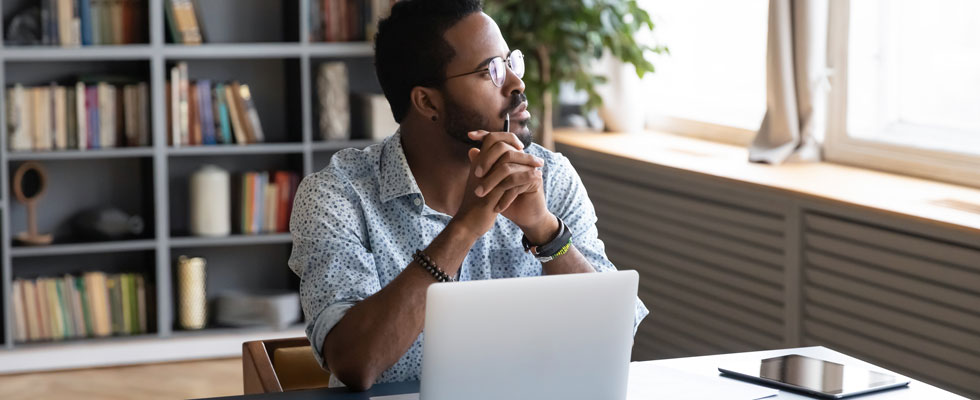 Combat the summer slump by completing projects you put aside during the busy season
Summer slump? Not this summer. Here's what propane retailers and distributors can do to prepare for the demands of winter service in the days between Memorial Day and Labor Day. Most propane business owners become accustomed to the inevitable summer slow-down.
Demand decreases due to warmer temperatures, and homeowners' routine maintenance takes a back seat to vacation plans. But summer can be the perfect season to catch up on what you didn't have time to do during the winter. Here are some ways to take advantage of the lag and use those months wisely to get ahead of the game.
Tank Reconditioning
Propane tanks are durable and long lasting, and most are equipped with built-in safety features to protect them. Summer is the perfect time to address tanks that are showing signs of rust or corrosion that could lead to gas leaks.
When it's time to recondition a tank, sandblasting the effects of years of use is the best practice. Finish with a coat of fresh paint and replace weathered valves.
Fleet Maintenance
Reduced demand offers the opportunity to address preventive maintenance on bobtail fleets in anticipation of the United States Department of Transportation's required visual inspections and hydrostatic pressure tests designed to validate a bobtail's structural integrity and safety. Cycling a fleet though preventive maintenance procedures during the summer reduces the possibility of down time during peak service months.
Team Training
The summer months are ideal for offering continuing education that will equip your employees for increased safety and productivity in the peak months of November through February. From defensive driving to gas leak detection and corrosion control, the Propane Education & Research Council (PERC) offers a variety of training courses to improve employee knowledge of propane safety and marketing. Aside from formal training, slower months are good opportunities to facilitate one-on-one mentoring, pairing new employees with seasoned team members for hands-on experience with tried-and-true best practices.
Agricultural Demand Cycles
Propane has proven to be a great resource for farmers. Because it is a portable, lower-carbon, efficient fuel, it's valued for powering agricultural operations and keeping costs manageable in a more sustainable way.
According to the National Propane Gas Association (NPGA), more than 40% of farms in the U.S. rely on propane to fuel their operations. In the summer months, those uses may include:
Incubation and brooding facilities
Produce dryers
Flame weeding
Irrigation engines
Grain dryers
Self-propelled farm equipment and vehicles
Knowing what agricultural opportunities exist in your service territories can lead to identifying new markets and sources of revenue. Understanding demand cycles and getting ahead of them can position propane retailers as trusted, valued partners to farmers.
Bargain Pricing
Summer is the optimal time to shop for propane pricing that can provide better profit margins as well as price protection for customers. While geopolitical events can impact pricing unpredictably, generally, pricing opportunities are at their best during summer months. Additionally, offering customers incentives for their summer propane purchases can create a competitive edge and helps build brand loyalty.
Customer Service
Retaining satisfied customers is typically much more cost effective than continually generating new customer relationships. Using the summer months to touch base with customers is a good way to hear any concerns they may have, educate them about services and programs that could help them to be more energy efficient, tell them about outdoor living products fueled by propane, and offer pricing incentives for summer propane purchases. Customer outreach can take many forms, such as newsletters, surveys, door hangers, social media, blogs and chat functions on the company website.
Referral Campaigns
Another way to connect with current customers is by launching a summer campaign for referrals from current customers. Make the referral campaign appealing by offering customers a gift card or credit to their propane account in exchange for every new customer referred. Word-of-mouth referrals can create new streams of high-quality leads that generate more revenue throughout the year.
Leverage Technology
Summer months afford more time to investigate developments in technology that can help your propane business stand apart from the rest. Customers value the security of a monitoring system that ensures their gas supply is adequate. Propane tankless water heaters are more durable, energy efficient and cost effective than their traditional counterparts, offering instant hot water for a cost savings of up to 30% per year. Find developments that help differentiate your service and products and promote them to your customers.
Taking advantage of the slower summer months to complete projects that are difficult to address during peak service season is a smart business decision. Summer is the perfect season to increase awareness, add value and be better prepared for the busy months that lie ahead.