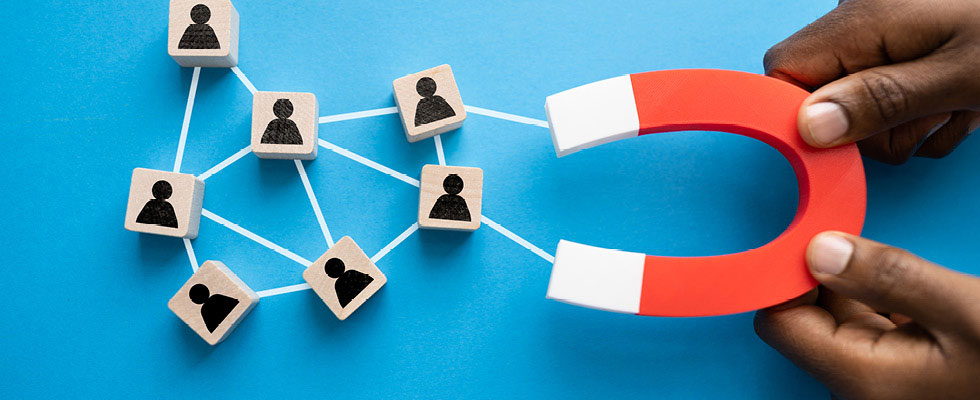 Involvement from both sides is the key to significantly improving retention
As a propane company, you may find it difficult to come up with ideas that help you stand out from your competitors. After all, National Fire Protection Association (NFPA) 58 regulations ensure that everyone is delivering the same product, so you have to find other ways to help your brand stand out.
Completing even a handful of the tips ahead will help your company develop rapport between your customers, employees and brand. You'll improve retention and reduce the need to spend resources replacing turnover.
After nearly 20 years of marketing the propane industry, we've found that one of the best ways to help your company attract new leads and maintain existing business is to make both your customers and employees an integral part of your brand. This will help them feel like they are part of a community, increasing rapport and loyalty.
Here are some actionable tips you can take to involve employees in your marketing and get customers engaged with your brand.
Get Employees Involved to Boost Morale
The first step in bringing your marketing strategy to the next level is getting your team on the same page. The following are some suggestions to help get you started.
Encourage Employees to Participate in Social Media
Inspire and provide time for your team members to be active on your brand's social media pages, particularly LinkedIn and Facebook. Have your staff add your company to their LinkedIn profile's "Experience" section and encourage them to use the "Endorsement" function to certify their coworkers' skills.
This will provide credibility to both future customers and future employees who may be keeping an eye on your company's online presence.
Help Your Team Feel Confident When Advertising Your Offerings
Drivers, technicians and customer service representatives (CSRs) are the ones on the front line of your business. Give them the tools they need to speak confidently about your company and its offerings, such as propane fact sheets, phone scripts, FAQs and more. This will help your team present a cohesive front and a unified brand image.
Another great way to help employees feel confident is to construct some role-playing opportunities. CSRs and technicians in particular can gain a lot of confidence when they get to test their knowledge and become comfortable answering questions on the spot by practicing speaking to a homeowner.
Host Employee Team-Building Events
Host a company happy hour, team-building event, or holiday-themed party, and put it on the calendar for the last hour or two of the workday. Your team members will appreciate having time to bond, laugh, catch up and network with their coworkers without having to carve precious personal time out of their week to do it.
Trust us — you'll see a return on your investment when employees come to work happier and are more productive than before.
Get Involved in the Community
Giving back is great for your company because it helps customers feel like they are contributing to the greater good. Talk with your employees to discover local charities they are passionate about. Then, donate company time, product or dollars to make a difference.
You can get your customers involved, as well, then post about it on your company's social media pages. Don't forget to have your team wear company T-shirts for some free press when donating your labor hours.
And lastly, don't contribute solely for demonstrative purposes; make your contribution of time or resources authentic. Customers can smell performative action from a mile away.
Host 'Day-in-the-Life' Work Swaps
ou may be surprised to hear that companies find success in letting employees sit with someone in a different department every now and then. When drivers see how the office operates or CSRs see how technicians converse with homeowners, they will often have ideas to increase efficiency. A fresh set of eyes could be all you need to save your company time and money for years to come.
Invest in Your Employees
Employees leave companies when they don't feel there is room for growth. To combat this issue and get employees more invested in your company, invest in them first! Budget for ongoing learning for your team members, whether this is sending them to a trade show event, listening to a speaker at a leadership conference or attending a local TED Talk about professional development. Your investment will return to you tenfold when they know you care about helping them grow.
In addition, consider hosting regular trainings surrounding safety practices, new products and technology. What technology, you ask? Connect with your team and ask them what type of product or software would make their jobs easier and more productive. Then, invest in a trial period of that product to see if it works for them and for your bottom line.
Conduct Employee Focus Groups
Many employees have ideas for company improvement but don't feel comfortable sharing feedback with their leadership in fear of repercussions. Provide them a chance to share their feedback in an open and honest setting.
Hosting employee focus groups is a great way to open the floor for constructive criticism and brainstorm creative, actionable solutions that your leadership team can employ to provide a productive working environment.
Get Customers Involved to Improve Retention
Your employees aren't the only ones who need to be involved with your company to make the most of your marketing plan. Here are some actionable suggestions for incorporating customers into your strategy.
Show Up Where Customers Hang Out
We're not talking about the local bowling alley — although that's not a bad idea, either. We're talking about social media. Be sure to post and advertise regularly on social media to increase both brand awareness and customer engagement. Customers expect to see sales content, but be sure to mix in some memes and special offers to keep them entertained and coming back for more.
Host a Fun Contest
Hosting a contest is an excellent way to get customers excited and talking about your company. You can do a kids' coloring contest, send out a quiz about your company and its offerings, or get homeowners to upload photos of their heating systems or propane tanks to see who has the ugliest one. Get creative! The more fun you have organizing the contest, the more enjoyment your employees will have spreading the word — and the more customers will love participating and anticipating the next contest you host.
Include Customer Reviews in Your Marketing
This makes customers feel appreciated and heard, and it encourages other customers to write reviews so they'll be featured, too. Statistics by Reputation X show that 85% of customers trust online reviews as much as personal recommendations. Be sure to encourage and incentivize your team to ask for reviews at every point of contact, especially during appointments, where the customer walks away happy.
You can be strategic about how you ask for reviews; direct unhappy customers toward your private contact form, while happy customers can be pointed to your public review pages. This keeps suggestions for improvement in your personal inbox, while positive feedback is displayed on your public channels such as Google, Facebook and Yelp.
Start a Referral Program
Do you have a referral offer? According to Annex Cloud, customer acquisitions through referrals spend 200% more than the average customer and are four times more likely to refer other customers to your brand. If you aren't encouraging customers to refer their friends and neighbors by offering an incentive, now is the time to start.
Have an "About Us" Page on Your Company's Website
Customers feel more connected with a brand when they can see what the company stands for and how they're involved in the community. Remember those community service events we talked about earlier? Get those photos up on your website and social media pages, along with information about when your company was founded and your mission for the community.
Host a Giveaway to Drum Up Good Press
Customers love the idea of winning a prize. By hosting a giveaway, you'll experience firsthand the positive benefits this type of goodwill offers. Plus, you can easily ask for customers' email addresses or other helpful demographic data in exchange for an entry into the prize pool. Your customer base will appreciate the opportunity to get something for free, and your lucky winner will associate their prize with your brand forever.
Following these tips will help develop your brand and build a strong employee and customer base that stands the test of time. You'll see improved morale, better retention and happier people. With all the workforce challenges that employers are facing, you can also bet these tips will help improve your employee retention, setting you up for a successful future.