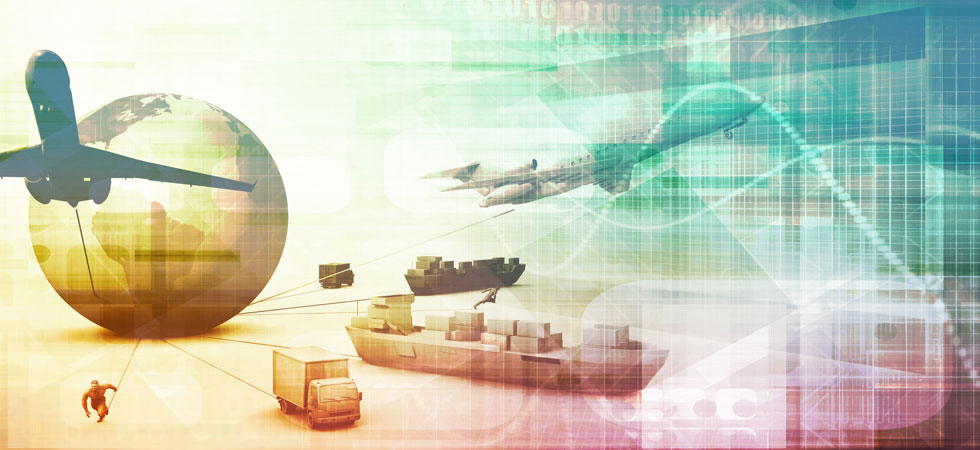 The roles cybersecurity, supply chains & renewable fuel will play in delivering energy sustainability
The current geopolitical crisis in Ukraine has produced an energy crisis. As the broader oil and gas industry reacts to the changing dynamics of Russia's energy supply, liquefied petroleum gas (LPG) industry leaders are being challenged to safeguard their businesses and ensure uninterrupted access to their market. With expected increased demand and favorable price forecasts, LPG retailers can expect to play an increasingly significant role in providing needed energy to consumers.
Weakness in Cybersecurity Strategies
Recent weeks have shown that proactive efforts in securing cyber architecture, minimizing risk to supply chains and expecting broader trends in the move toward renewable energy sources are all critical agenda items for responsible LPG business stewardship. Vladimir Putin has issued statements condemning the sanctions as acts of war, and United States intelligence agencies are forecasting retaliatory Russian state-sponsored cyberattacks against U.S. organizations.
Energy companies and related infrastructure are at the top of the target list given their wide-reaching impact throughout the economy and defense systems. We refer to the specific groups that carry out cyberattacks as Russian state-sponsored advanced persistent threat (APT) actors. In the past month, several distributed denial of service (DDoS) and wiper malware attacks against Ukrainian institutions and government websites have been attributed to Russian state-sponsored APT actors. Our clients are taking immediate actions to strengthen their security posture.
They are deploying the most recent patches to all systems, prioritizing patching to known exploited vulnerabilities, and implementing both multi-factor authentication (MFA) and endpoint detection and response (EDR) software as a first line of defense. During this time, organizations should also have well-defined communication templates, up-to-date contact lists and plans to communicate with customers, third parties and government agencies. Even with this foundation in place, organizations still need to consider two key questions.
First, do they have an adequate threat detection process? This would include a 24 hours a day, 7 days a week, 365 days a year security monitoring program for visibility into ongoing network and endpoint/server traffic. Some of our clients are also considering investments in threat intelligence advisory platforms to enhance active threat hunting to find vulnerabilities prior to being compromised.
Second, in the event of detecting potential APT activity, what is the organization's response protocol? Our clients are developing incident response (IR) programs that outline steps to follow that include identification, triage and remediation steps. Organizations should have a thoroughly outlined process for operations if they lose access or control of their IT environment. Beyond response and resilience issues, we are working with clients to develop continuity plans that outline steps and procedures for mission essential functions and services corresponding to a wide array of emergencies and disasters.
How the Conflict Will Increase Tension in the Supply Chain
The Russian-Ukrainian crisis has far-reaching global economic ramifications, manifesting itself most clearly across supply chain disruptions. This is particularly true in the energy sector, where European reliance on energy resources, such as natural gas and crude oil, created price spikes from supply shortages. The long-term economic impacts will remain the same or worsen unless government and industry take a hard look at the processes that support and manage supply chain networks.
With increased demand and global shortages, organizations can expect higher costs to access commodities. This may include natural gas byproducts like propane gas. There will be disruption to shipping routes, creating inaccessibility to raw materials. Energy firms across the industry, including LPG retailers, must explore capabilities to better analyze, predict and manage supply chain vulnerability. Organizations must balance rapidly changing information with timely and well-informed risk analysis and subsequent decision making.
Ultimately, this must enable flexibility and agility across sources for raw materials, logistics, transportation and manufacturing networks. Analyzing and identifying the entire network with reputable and reliable industry data, along with risk exposure, are critical steps. The real work then begins with developing a plan to diversify suppliers and to pinpoint and manage risk proactively.
Available and developing supply chain technology can support LPG retailers with a range of capabilities in predictive modeling, forecasting, risk, performance, demand management and inventory optimization. Such approaches have helped our clients with improved planning and responsiveness to supply chain disruptions. It is a continuous process of making supply chains more resilient and able to withstand unanticipated "black swan" events, such as what is currently unfolding in Ukraine.
The Effect on Renewable/Alternative Fuel Production
Energy insecurity concerns in Europe and the world will hasten the transition toward energy self-sufficiency and clean power. The conflict has shown that a balanced energy policy rests on a three-pronged foundation of supply security, climate accountability and affordability. Successfully striking this balance will have ramifications for fuel production in the U.S. and globally, especially in the short term.
The trajectory toward renewable energy sources has clearly defined the industry in recent years, as well as the latest Energy Information Administration Short Term Energy Outlook (STEO) forecast for growth in every sector of renewable energy sources. The transition away from carbon-based energy, however, will not ultimately be represented by a direct trend line, but a saw-toothed progression.
As the world reemerged from the pandemic, industry analysts had already witnessed an increase in coal and other carbon-based fuel consumption as resurging economies drove demand. Russia's invasion of Ukraine presented another stress test to the resilience of energy systems in transition, disrupting supply to Europe and other nations. From a supply security perspective, clean energy alternatives are appealing.
Not all countries have fossil fuel reserves, while solar and wind power offer universal access. Achieving sufficient energy production will require substantial investments in these assets, as well as energy storage innovations. Russia's invasion of Ukraine has renewed urgency to push for both renewable energy investments and energy efficiency to cut fossil fuels dependence.
Long-Term Effects on Propane Supply & Demand
While Europe's solar and wind power generation capacity has grown sharply in recent years, its power and energy systems remain heavily reliant on natural gas and coal. The European Union (EU) is now embracing a broader supplier base for imported liquefied natural gas (LNG) as a short-term measure.
The EU released its RePowerEU plan, outlining two primary pillars for short-term action: "Diversifying gas supplies, via higher LNG and pipeline imports from non-Russian suppliers, and larger volumes of biomethane and renewable hydrogen production and imports; and, reducing faster the use of fossil fuels in our homes, buildings, industry, and power system, by boosting energy efficiency, increasing renewables and electrification, and addressing infrastructure bottlenecks."
The U.S. is a major supplier of LNG to Europe, so the EU's pronouncements will have implications for American gas producers. EIA forecasts show a 15% increase in U.S. exports in LNG over 2021. While the broader trend line toward renewables will continue, the urgency of finding immediate replacements for Russian imports will delay planned reductions to dependence on fossil fuels. As businesses and individual consumers look for ways to support the transition to a carbon neutral future, the propane industry will play a key role.
The transition to renewable energy sources requires "gap" coverage when wind, solar or other modes of power generation fall short of energy needs. LPG can provide a useful resource, as traditional propane is a clean-burning fuel which emits fewer carbon molecules than gasoline or diesel. As recent events have shown, LPG providers must protect against cyber threats, proactively manage and monitor their supply chains and recognize the broader trends toward renewables to secure their place in delivering energy sustainability.