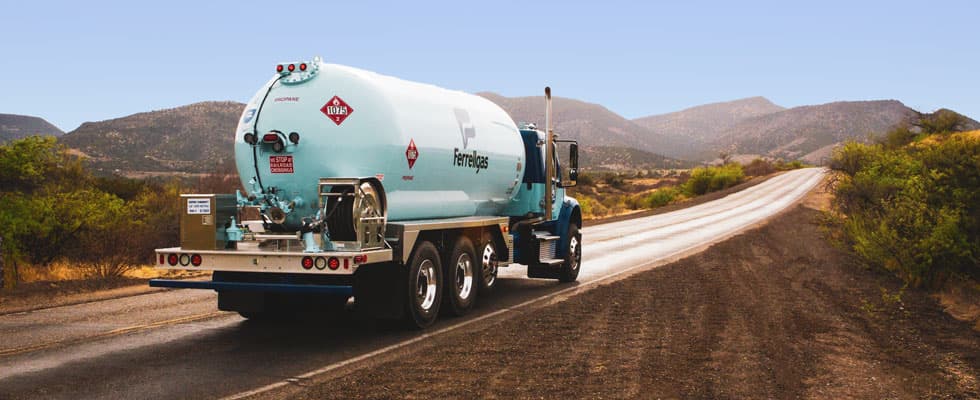 Ferrellgas leadership on navigating recent challenges and plans for future growth 
On March 30, 2021, Ferrellgas Partners L.P. announced the successful completion of its previously announced restructuring transactions that strengthen its balance sheet while allowing it to continue as an employee-owned enterprise.
Jim Ferrell, chairman of the Ferrellgas board of directors, president and chief executive officer, said, "I am pleased to announce that we have followed through, as promised, on our commitment to strengthen our balance sheet and remain an employee-owned business that will continue to provide exceptional service to our more than 700,000 nationwide customers well into the future."
As previously announced, on Dec. 10, 2020, Holdings entered into a Transaction Support Agreement (TSA) with a majority of the holders of the Holdings unsecured notes that were due June 2020. The TSA included a comprehensive restructuring plan at both the Holdings level to address the maturity of its notes and at Ferrellgas, L.P. (OpCo), the operating entity, to address over $2 billion in debt obligations.
Based on the transactions consummated March 30, 2021, Holdings announced that OpCo has successfully (1) established a new $350 million senior secured revolving credit facility, (2) issued $1.475 billion in new senior unsecured notes due in 2026 and 2029, and (3) sold $700 million in senior preferred equity. The senior preferred equity financing was led by funds managed by Private Equity Group and the Credit Group of Ares Management Corporation (Ares).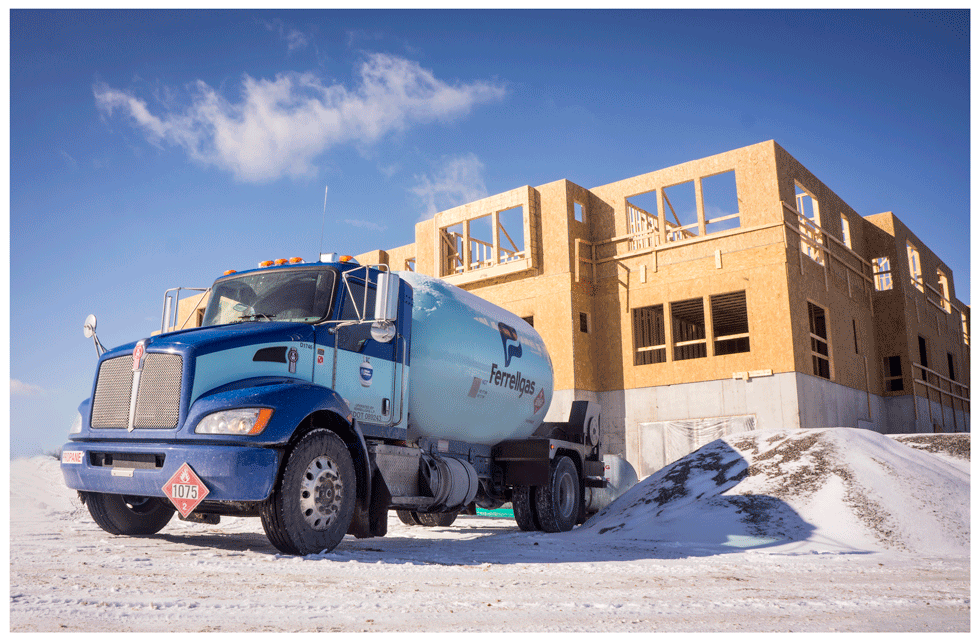 The proceeds of these transactions have been used to satisfy, in full, OpCo's existing debt obligations. Further, as contemplated in the TSA, Holdings also announced that its plan of reorganization, by which the existing Holdings Notes are to be exchanged for new limited partnerships units at Holdings, has gone effective and Holdings has successfully emerged from Chapter 11 protection.
The restructuring transactions enable Ferrellgas, a retail propane company founded in 1939, known for its tank exchange business, Blue Rhino, to continue to serve the propane needs of millions of Americans in all 50 states and Puerto Rico.
At the time of the March 30 announcement, Ferrell released a letter. "While it is impossible to describe all the events that led up to the new lease on life of Ferrellgas, I will have to give you a few so you understand our elation at having pieced together the successful recapitalization of the company," Ferrell said. "The trouble for Ferrellgas began when the company tried to diversify into what is called 'Midstream.' The part of the oil business that is between production and, for instance, a gasoline station. In a way, Ferrellgas is part of midstream on the propane side, but what the company did in 2014 and 2015 was acquire what are called disposal wells and, finally, a much larger entity called Bridger.
Ferrell's letter states that all this diversification failed. In 2016, he returned from retirement to take over as interim CEO and replaced all senior executives. "While I had not yet realized how flawed the diversification strategy and Bridger transaction actually was, I knew the propane business could and should be saved. We then sold or abandoned Bridger and every other non-propane asset."
The Kansas City Business Journal reported on a $124.7 million purchase of a company to begin a midstream diversification effort in May 2014, the $837.5 Bridger acquisition in June 2015 and the sale of $92 million in assets to shed the midstream division in August 2018.
The resignation of former CEO Steve Wambold was announced on Sept. 28, 2016, the same day Ferrellgas Partners LP reported a $665.4 million loss for the fiscal year. In late April, Ferrell and Chief Operating Officer (COO) Tamria Zertuche sat down for a Zoom discussion with BPN about the new lease on life for Ferrellgas and the future for the company.
"The person responsible for making this company perform so much better the past year and a half is sitting right next to me," Ferrell said. "If I didn't have her, we wouldn't have been able to grow in our profitability significantly, and we are able to refinance and give ourselves a very long life, which is what we are interested in."
Zertuche came to Ferrellgas in 2004 when the company acquired Blue Rhino, where she was employed as senior director of IT. She was promoted to vice president of IT in 2016 and to senior vice president of business operations and chief information officer in 2019.
She was named COO in 2020. Zertuche holds an MBA from Colorado State University, and she is currently completing a doctoral program in organizational learning, performance, and change at the same institution.
"She has the combination of understanding the future and an ability to implement what is needed in the future," Ferrell said. "She is transforming the company."
Perseverance — A Factor That Goes Back Many Years
Born in 1939, the same year his father started a retail propane business in Atchison, Kansas, Ferrell acknowledges that he prefers to focus on the future more than the past. Nonetheless, much can be learned about the company by learning about the man who took over his father's struggling business in 1965.
Ferrell's father, Carl, also known as A.C., worked as a salesman, a part-time policeman and a part-time fireman shoveling coal into the fireboxes of short-haul steam locomotives all while working to start his own business selling whatever he could to farm people. With his wife, Mabel, it was just the two of them making the fledgling company work.
"Mom answered the phone and made the appointments. Dad carried them out," Ferrell said. A.C. Ferrell enjoyed limited success for a period which led to a role as president of the Chamber of Commerce and even Mayor of Atchison.
Unfortunately, the loss of Mabel to cancer in 1952, and a major flood in Atchison in 1957 were big setbacks for the family and the business. For Jim, the importance of education was instilled in him by his mother. "My mother was always involved in education. Her mother, one of her sisters, and she had all been teachers. Mother was a great inspiration to me," Ferrell said. "I was born with a gene that made me believe that I could accomplish anything if I get an education and work hard."
Due to the struggling family business, Ferrell was not initially able to attend college after high school, so he entered the job market. After working for a year, he felt restless and wanted to be more in command of his life — and that meant getting a college education. With some encouragement and financial help from two aunts (one who had been a teacher all her life), Ferrell was able to attend the University of Kansas.  
In 1965, after two years in the military, Ferrell received a letter from his father asking him to return home to help with the family business. His father's company had never rebounded following the flood eight years earlier, and the company, like Atchison's Main Street during the flood, was completely underwater, owing more than the business was worth or he could ever repay. "Zibbie (Ferrell's wife) and I talked it over and had agreed it was best to leave. So, in late 1965 I left the army."
Ferrell initially thought he could help his father sell the propane business, and he could move on, but the debt was more than the company was worth. "Eventually, Dad signed it over to me for one dollar, and he quietly took personal bankruptcy." His father died just a few years later at the age of 70, without knowing that his pride and joy — Ferrellgas — would not only survive but thrive.
Ferrellgas Grows During Four Phases
Betty Pruett, who had worked for Ferrell's father, was recruited to come back to help with the company after he came back to run it. "The years from 1965 to 1975 were most remarkable. This was when Jim got out of the military and took over Ferrellgas. He worked 24/7, and I tried to keep up with him. Somebody said most people go into business with an idea and no money. Jim did it differently because he started in the gas business with many thousands of dollars of debt and workers needing paychecks each week. Those were challenging times," Pruett said.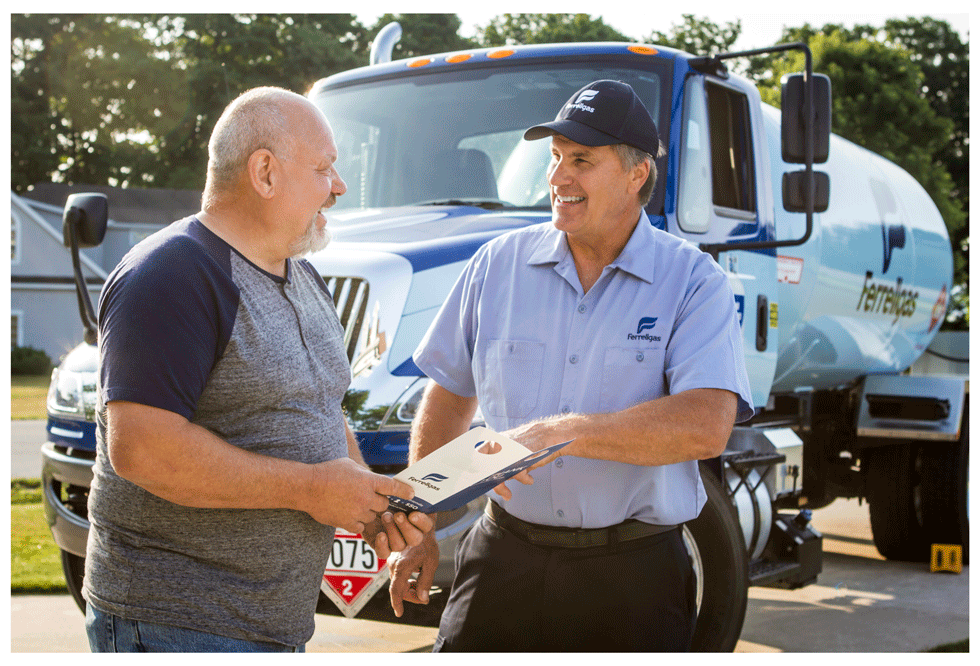 With constant financial need for the company to grow, Ferrell learned the Atlantic Richfield Company (ARCO), which sold Ferrell most of his propane, had a branding program, where it would loan money to distributors who agreed to put an ARCO logo on company offices and equipment. "I was absolutely stunned by seeing a check for that much money," Ferrell said of the $14,000 check.
"At the beginning of this small industry, it was really production companies who had to get rid of this product," Ferrell said. "So, in the Midwest, Skelly Oil, which no longer exists, Amoco and Skelgas delivered 100-pound bottles. They tried to get rid of this stuff. We now have HD5 propane, but that's different than what they were selling to begin with, which were just wild gases. In the beginning, the retail companies were bankrolled by an oil company. Then, phase two began when these companies started to consolidate. So, today you've got Suburban, AmeriGas and us as the major large propane companies."
In the 1960s, Ferrell had opportunities to grow his initially small company through acquisition. His first acquisition came in 1968, when a competitor in nearby Rushville, Missouri, offered to sell his business. Ferrell offered to assume the debt of a $25,000 loan the man had at a St. Joseph, Missouri, bank and to employ the owner as a driver, and the deal was done. This first acquisition introduced Ferrell to two more banks, which would ultimately loan him money against new trucks. This experience led to many more acquisitions. "I was happy with anyone who would loan me money," Ferrell said. "It was my lifeblood — the only way I could grow. Besides, I was always careful to invest at a higher rate of return than whatever the cost of money was. I often have said that earning 20% while paying 10% made perfect sense to me, and that is how I built the business."
Growth through acquisitions continued for Ferrellgas through this period. The purchase of Buckeye Gas Products in 1986 more than doubled the size of Ferrellgas and took it from a regional company to one of the top three propane retailers in the United States. The third phase Ferrell described involved small entrepreneurs, many of which wanted to sell to Ferrellgas.
"They came and either made us change or we lost to them," Ferrell said. "The fourth phase is about pure technology. Are you going to run these businesses with technology and efficiency or not?" Ferrell said.
Technology – A Major Focus for Efficiency and Profit
"Jim's vision of technology basically has three tenets to it. The first is that technology needs to enable customers to do business with us in a very easy way. We want to be easy to do business with," Zertuche said. "The second is that Jim runs a very evidence-based organization, so our technology is there to assist our managers to be able to make decisions that are evidence based. Most anytime you sit down with him, you will have a very evidence-based discussion with him, and so to have the evidence-based technology to be able to assist that is very important. And then, he was calling this a logistics company long before it became trendy. So, our technology is positioning us as being a high-performance logistics company."
Zertuche said that one of the first things she and Ferrell discussed when he returned as interim CEO in 2016 was the technology they had in place and what was needed to continue building their high-performance logistics company.
"We focused on 'What technology do we have in order to become a high-performance logistics company? What evidence do we have on a daily basis in the hands of our managers that can show we are performing like a high-performing logistics company?'' she said. "And we went to the website and said, 'How are we making it easy for our customers to do business with us?' Those three tenets came out in that first week four and a half years ago. We have been continually investing in technology in those three areas and partnering with people who do that very well. It is no secret we partner with Salesforce and we use most of their platforms. They're very artificial-intelligence (AI) focused — evidence based, and we are, too."
"Mobile phones are the heart of communication these days," Zertuche said. "When you make a call to Ferrellgas, you are immediately initiating our technology. Our AI-based system is finding you the best path for what you need to do, whether that be a payment process, a delivery request or an agent. When you speak to your customers in the way in which they best learn, you can move them toward their path. They want you to be easy to do business with as well."
"We are a company that has a great customer base," Zertuche continued. "They're loyal to Ferrellgas, and we're loyal to them. When you have a high-tenured customer base, you have really great data to forecast with. So, if you have a sound forecast algorithm, you don't need the added expense of tank monitoring technology for the customer to feel we're right there monitoring their tank. We can do that with an algorithm. We use that approach very strategically, and where it is difficult to forecast demand, we'll use a monitor."
Ferrell noted that in addition to communication with customers, communication with employees is extremely important.  "A year ago, we didn't know what Zoom was. For a company dedicated to technology, it's been fantastic."
He noted that both the COVID-19 pandemic and new technology mean change for employees in how things are to be done. "It's difficult for many people to become different than they were," he said, but noted that he and Zertuche like adapting to change and shedding old behaviors if it means improved productivity.
Branding of Ferrellgas and Blue Rhino
Despite the growth and the transformation of the industry through the four phases Ferrell discussed, he did not identify a major shift in the approach to branding the company.
"During the third phase of acquisition, we learned not to change the name of the acquired company quickly because the entrepreneurial groups would swoop in and say some big company has taken over, so that became important," he said. "We now believe that we have two great names. One is Ferrellgas, the only one of the large propane companies that actually has a non-generic name. The other is Blue Rhino. Everyone, in general, has heard of Blue Rhino, and so we are happy with two existing popular names. We've had ebbs and flows but we've never left Blue Rhino, which is an exceptional brand name on its own — up against other brand names. There are currently over 63,000 locations — which is unheard of, really. That's an exceptional business."
"The best brand ambassadors are employees," said Zertuche. "When you meet Jim, he speaks about our employees all the time. Our brand shows through in them, their professionalism and their focus on the customer. When we speak about brand internally, we are always speaking about our employee base and just how fantastic they are, and the things that they will do for our customers … in the weather … in the hurricanes, our trucks are moving in and helping. In ice storms, our trucks are out keeping our customers in gas. Our employees are essential workers, the label that the pandemic gave us."
The Importance of Mentoring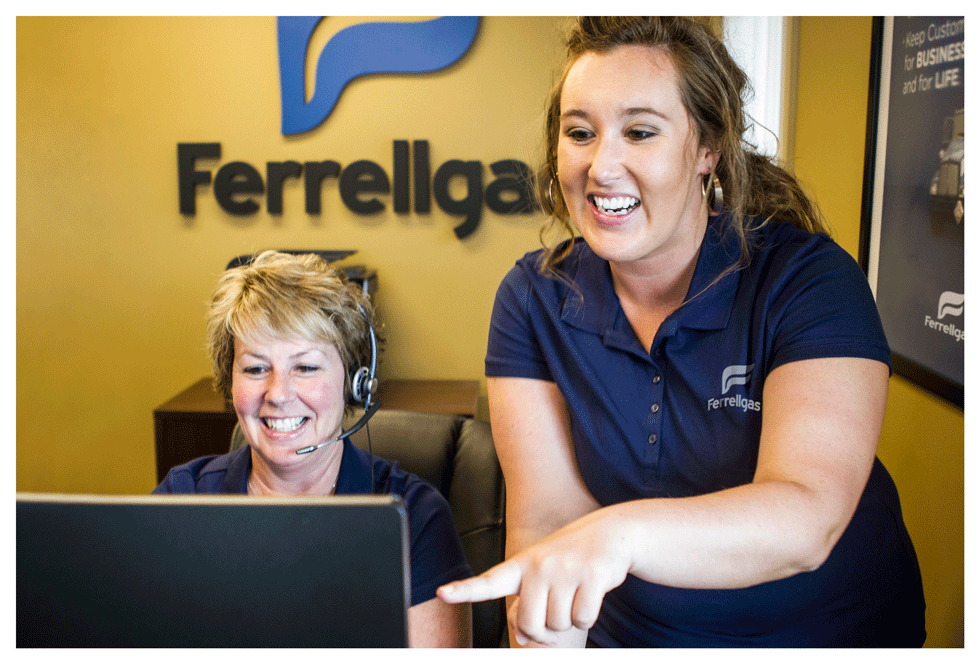 Mentoring leaders has been a way of life at Ferrellgas from Ferrell's earliest days at the company. In the early days, he would have new managers share office space with him with desks side by side. As growth took off and Ferrell was traveling more from location to location, he never left home in the morning without a pocket full of dimes so that he could call managers from pay phones throughout each day to check on how things were going.
As the company grew, more formal leadership training was developed. "We are infusing young people into the company in a different way than is normal in the industry," Ferrell said. "None of them have a commercial driver's license. They are recent college graduates. We have a school here for people who are coming in that has become a desirable program. We get more applicants than we can take. It's a real school, with a real headmaster."
"We call it Ferrell University, and there's a management development program in there," Zertuche said. "That is another vision Jim had of being able to professionalize our management ranks with logistics professionals and with finance professionals. We run three management development programs per year, getting the winter, summer and spring graduates, and they have a course work program, they have a field program and then they get placed in a mentorship program."
She noted there is also an internal pathway for employees who are already onboard to continue their professional development as well. "Performance happens because he has invested in the employees," she said. "Not many companies across the U.S. have a CEO who sits in on weekly calls with all of the management teams across the entire company. But Jim does, teaching with his experience, sharing a book that has a life lesson in it that then can be used as a management practice. He closes every call with a thought for managers to then be able to execute on."
Ferrell Looks to the Future
Ferrell returned to the family business to help his dad in 1965, and he returned from retirement in both 2000 and 2016 as interim CEO when the company faced major challenges.
"I know people will want to know my future plans," he said. "How long am I going to stay? I believe I am suited for the position I hold. I have other business interests, and I have other interests in general. I'm not just curious about the world, but I've had a lot of businesses introduce me into other disciplines, so I have plenty that I can do, but I like where I am. We are probably in the top half of the fourth inning, so we have more to do. We are light years ahead of where we were. It's a matter of transformation, and I want to make sure its cemented right, and I want to stay for that, but I can't imagine that's going to take more than a couple of years."