The Industrial Truck Association (ITA) hosted its sixth annual National Forklift Safety Day in Washington, D.C. June 11, an event serving as an opportunity for forklift manufacturers to highlight the safe use of forklifts, the value of operator training, and the need for daily equipment inspections.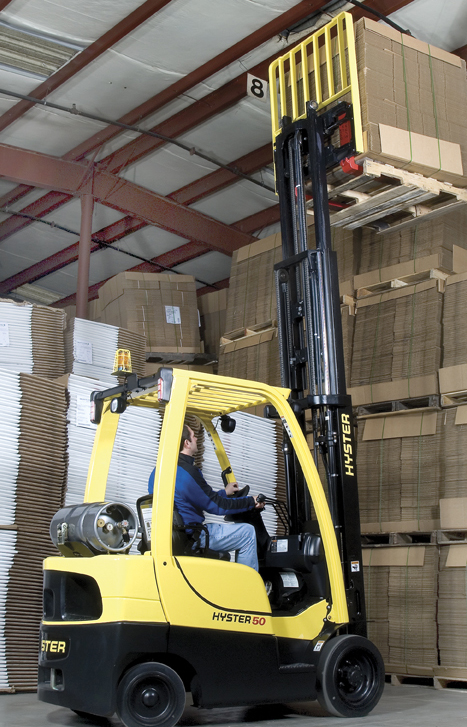 "As the North American forklift market continues to be an important component in the economy and supply chain, the need for safety in the workplace becomes even more prevalent," said Scott Johnson, vice president of sales and marketing at CLARK Material Handling Co. and chairman of ITA. "National Forklift Safety Day provides the yearly opportunity to gather industry experts and government officials to reinforce the importance of ongoing safety education and training."
Elected officials, safety experts, and industry representatives discussed the effectiveness of training to support successful safety programs across a broad spectrum of industries. National Forklift Safety Day raises awareness of the value of safety to those who produce, operate, and work on or around forklifts.
In addition to the Washington, D.C. event, many ITA members and their dealers sponsored local forklift safety activities for their customers to enhance awareness of safe practices in warehouses, distribution centers, manufacturing plants, and other work environments where forklifts are in use. The Occupational Safety and Health Administration reports that operator performance scores improve by 61% after completion of forklift operator training.
"ITA has been the voice of the industrial truck industry for more than half a century," said Brian Feehan, president of ITA. "We understand there is a critical need for effective forklift operator training, and ITA's National Forklift Safety Day is meant to keep that discussion at the forefront year after year."
In conjunction with National Forklift Safety Day, the Propane Education & Research Council (PERC) introduced a collection of safety resources on its website's new landing page, Propane.com/SafetyFirst, which is dedicated to forklift safety. The resources include a guide and a video that outline important safety reminders, while also detailing how a workplace's propane supplier can help keep operations safe. For example, suppliers can help with cylinder inspections and safe refueling procedures. In addition, some propane providers offer additional safety training opportunities for their forklift customers.
"Safety is paramount in the material handling industry and we at the Propane Council want to echo that in all of the materials that we produce," said Jeremy Wishart, director of off-road business development at PERC. "Everything we do starts and ends with keeping forklift operators safe, and we hope these new materials can help facilities stay productive while maintaining a high level of safety."
PERC comments that propane has proven to be a leading fuel for material handling equipment because it offers a number of key advantages over other fuels. For example, propane-powered forklifts offer lower emissions, greater productivity, proven performance, and the versatility to work indoors and outdoors. In addition, propane forklifts don't lose power throughout the workday—unlike electric lifts—and a fast, easy cylinder change gets them back in business quickly.