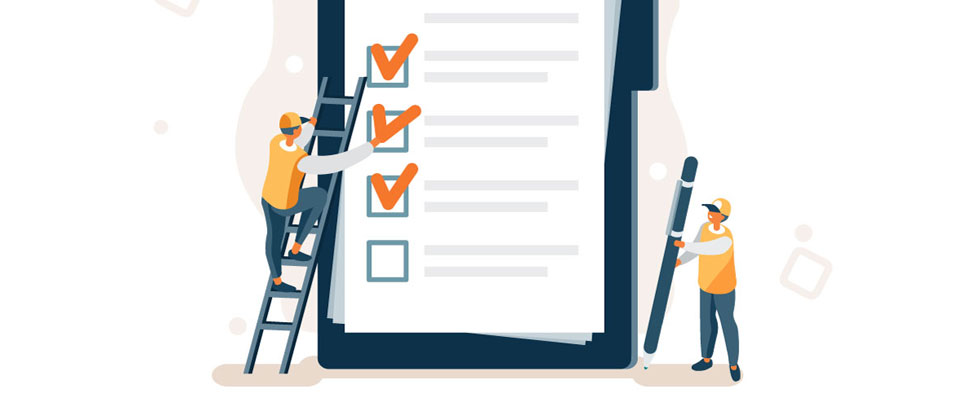 The documentation, training & federal regulations you need to focus on for a safe, secure work environment
Wednesday, September 14, 2022
Let's get ready to rumble! Or let us get our housekeeping duties in order while it's somewhat slower than in the winter season — but that's not nearly as catchy. After being in the propane industry for more than 28 years, I know it's easy to say, "Let's do that during the slow season." And then it never gets done. Tasks like updating customer files, driver files, vehicle maintenance files, training processes and the company security plan are just a few of the important ones.
Guess what? It's the slow season. Where are you on these items?
Underwriters now want the facts that you are doing all the right things to make your company safe, protecting your assets and employees, and lessening the liabilities to your policy if something does happen. When a risk engineer shows up on your doorstep, they want to see documents — same as if it were a Department of Transportation (DOT) audit, but with a little more unique perspective. They are there to help you, not just take up time in your day or try to figure out how much they are going to fine you or shut you down. They are your friend; they should be your best friend.
Let us discuss these topics a bit. For those of you who are old timers, this is not new information; but maybe you have become just a little lax. For those of you who are newer to the industry, this is only a fraction of the things you need to keep up on.
Customer Documentation
Customer documentation should include required testing per National Fire Protection Association 54 and 58 requirements if applicable and may consist of appliance information, lockup pressure, flow pressure, leak check, pressure test, tank/cylinder information, regulator information, duty to warn information, customer signature and driver or service person signature. Going over the safety measures and getting that customer signature could be especially important down the road if an incident should occur.
Driver Files
Driver files include application, copy of license and medical exam, and current year motor vehicle record — but most important is training. As per the Code of Federal Regulations (CFR) Title 49, Subpart H, Part 172.704 of the Federal Motor Carrier Safety Regulations (FMCSR), all hazmat employees of a hazmat employer should be provided with initial (within 90 days of hire) and recurrent training every three years in the safe transportation of hazardous materials.
Training
Training should include general awareness/familiarization training, function-specific training, safety training and security awareness training.
General awareness/familiarization training is designed to help hazmat employees get more familiar with hazmat regulations, terminology, shipping papers, placarding, packaging and modal requirements for highway, air, rail and water (Hazardous Materials Regulations; CFR Title 49, Parts 171-180).
Function-specific training is on the rules that apply to a hazmat employee's particular job duties, i.e. bobtail driver, service technician, rail car unloader, etc. (CFR 49, Part 172.704(a)). These trainings are part of the Certified Employee Training Program offered by the National Propane Gas Association.
Safety training should cover basic ways to do things correctly and with the proper tools required for a particular job. This also covers proper personal protective equipment, such as gloves, a hard hat, safety glasses or anything else your company requires.
Security awareness training entails in-depth security training if a security plan is required.
FMCSR Requirements
Implement the requirements in CFR 49, Subpart I, Part 172.802 of the FMCSR regulations with regard to employer obligation to implement a written transportation security plan.
A security plan is warranted when any quantity of hazmat product is transported. It can also be warranted when you have more than 792 gallons for liquids and gases in a single packaging, such as a cargo tank motor vehicle, portable tank, tank car or other bulk container.
A security plan must include assessment of personnel security. It should also cover overall security objectives, such as:
Unauthorized access — Do you let customers roam around your yard?
En route security — Do drivers stay in visible sight of the truck and lock it when not in use?
Identification of management official responsible for the plan — Who is responsible for employees? Has the plan been updated if someone left the company?
Duties of responsible personnel — Who oversees locking the doors or gates and calling 911?
Training plan — Do you prepare for different situations with walk-through drills?
The security plan must be in writing, reviewed annually and a copy maintained at the principal place of business. It should also be an annual safety meeting topic and documented in employee files. If you do not have a security plan, make one now! There are templates available online, or you can ask your agent for one.
In addition, CFR 49, Subpart A, Part 177.816 of the FMCSR also specifies that drivers be trained in the proper procedures for the safe operation of the motor vehicle. Written documentation, including the employee's name, date of training, materials used, name and address of the trainer, and a certification of the testing and training, are required to be maintained.
Vehicle Files
DOT requires that all MC330 and MC331 cargo tanks have periodic cargo tank inspections. These inspections include an annual visual inspection (V, K) and a pressure/hydro test with visual internal inspection. If the cargo tank has a manway, it needs an inspection every five years (Pl). These tests must be labeled on the cargo tank and be current.
Make sure that all your cargo tank vehicles have testing performed as required by DOT, the cargo tanks are properly labeled and documentation of the testing is kept on file. You must also have a regular maintenance program that is verifiable.
Everything listed here should be reviewed every year in your HM-232 security plan. Has your company's personnel changed? Have you bought new property or sold a location?
Safety meetings should be held with employees at least monthly. It's important that your employees know you are serious about their safety and your customers' safety. You can find monthly safety meeting topics at propane.com. Most important, though, is to have face-to-face meetings with your employees — and then document, document, document. A lawyer once told me if it is not in writing, it never happened.
When I was still in retail, I would sometimes assign a topic to an employee to do the training during the meeting. You get a more real-world perspective from a service tech or driver who has had to do the work and can relay all the pitfalls or mistakes that can occur.
I realize that some do not have a "slow" season, but in those cases, maybe having a person assigned to review these items during the year would be a worthwhile option.
Bottom line: do your housekeeping and do not just hope that no one is going to look through your files. It's not an option of "if" anymore — it's "when."
Let's get ready to rumble, and have a great, safe winter season!