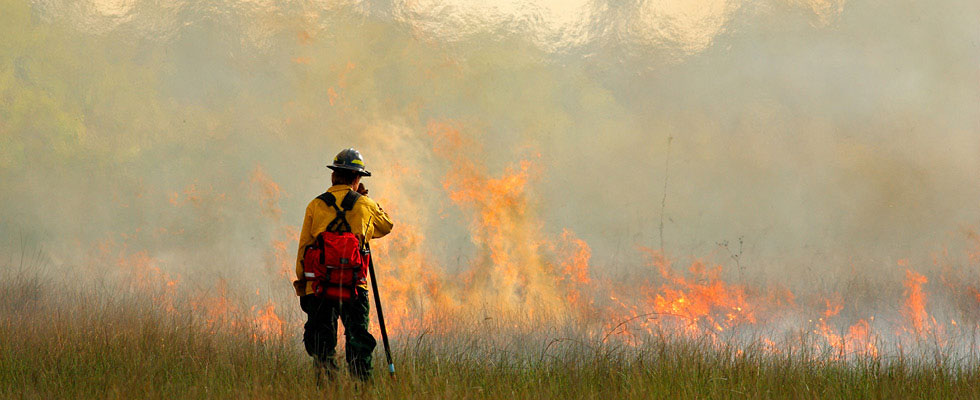 Best practices for working with propane customers to prepare for & deal with wildfire destruction
The series of wildfires that devastated the island of Maui in August 2023 provides dramatic testimony to the importance of planning for disasters that threaten your business, customers and community. In Hawaii, the wind-driven fires prompted chaotic evacuations, destroyed more than 2,200 buildings, killed at least 97 people and, at the time, left almost 400 others missing in the town of Lāhainā.
Wildfires, which occur in various types of climates and terrains, are some of the most unpredictable weather events across the nation. According to the United States Environmental Protection Agency, around 70,000 wildfires occur annually in the U.S. Once a wildfire is started, drought or high winds can help them quickly gain strength and travel great distances in a short period of time. Wildfires can destroy or damage all types of structures and property, including propane tanks and appliances, while fallen trees and downed power lines can present major problems for evacuating residents and emergency responders. Often, they block access routes for fire trucks and other emergency vehicles.
Before
The best way for propane businesses to protect themselves and their customers boils down to thorough preparation. These tragedies can happen anywhere. It all comes down to propane marketers being prepared with their emergency response plan, because it's usually too late to react once marketers or their customers are involved in an incident. Marketers need to know who to contact and make sure their people are trained to deal with these situations before, during and after they occur.
It's critical for every propane company to be ready to launch their plan to reduce the potential for property loss, personal injury and even death. That plan should address actions to be taken during all phases of an emergency and include identifying roles and responsibilities, resources, formal steps for communicating with employees and customers, and evacuation plans.
Once you are aware of an emergency, that's when your detailed plan kicks in, and you should be taking action immediately. Ideally, you should already know and be working with the designated local officials that coordinate a regional response. Those emergency response agencies will identify the do's and don'ts of how to respond. Help with disaster planning is available through insurance providers, Local Emergency Planning Commissions that operate in every county or federal resources like the Federal Emergency Management Administration (fema.gov) or the Department of Homeland Security (ready.gov).
Rob Scott, a safety and training consultant for the Western Propane Gas Association (WPGA), has witnessed a dramatic escalation of wildfire activity across California in recent decades. The devastation has spurred a new emphasis on group planning with emergency agencies.
"Initially, nobody ever thought it would happen to them," he said. "But we've had marketers lose their entire bulk plant — all their vehicles, the office, digital records and more. Those are things that do happen. So now they realize they need to think, 'How will I keep my business running if this site gets taken out of service?' More than ever, they need a crisis management plan."
That's why wildfire preparation has become a standard topic at WPGA district meetings throughout the year, Scott says.
In California, planning now extends to active participation with authorities who are charged with implementing local responses. Propane professionals now have a designated representative to assist with evaluating the amount of propane in a targeted area, communications, damaged tank inspections and out-of-service calls following the emergency.
During
What happens to propane in a wildfire? During a wildfire, propane containers can become heated from flame impingement. The propane liquid expands, raising the pressure in the container. Relief valves protect propane storage tanks from becoming over-pressurized by venting vapor. The concern, of course, is having propane vent when there's a fire nearby.
That's why it's critical that propane providers routinely work with their customers to ensure that storage tanks remain clear from combustibles, such as paper, high grass or piled wood. They also need to monitor for required distances. That way, if the structure catches fire, the tank doesn't become part of the incident.
Marketers also are learning how new technologies such as fire mapping apps help track a deadly path in real time, similar to how radar tracks storms. Companies can even overlay their business parameters on a map and text customers with safety updates or help them get evacuation information and other emergency alerts from local law enforcement and emergency management agencies. About 20 marketers in the state are using the technology through the association, Scott says.
Propane businesses need to prepare their customers as well as their staffs. Safety tips for all types of severe weather emergencies — including wildfires — should be a standard component of every propane business website. Those tips are available in multiple formats at no cost from the Propane Education & Research Council (PERC) website at propane.com.
If there is a wildfire in the area, customers need to be ready to evacuate on short notice. Social media provides the most immediate outreach, and PERC likewise has prepared social media materials available for free download.
After
The aftermath of a wildfire emergency requires the same teamwork and methodical approach to safely get customers back into service as quickly as possible. Once the fire is out and the crews have withdrawn, environmental health concerns may still prevent propane companies from responding to customer calls.
Propane systems in the impacted area need to be inspected for fire damage like charring, melted caps and system component damage, such as melted regulators.
You'll need to work with local officials to make sure it is safe for employees to enter the area for those inspections and to determine the need for testing systems that were impacted.
Scott says he has seen instances where propane companies couldn't pick up damaged tanks for many months. Propane companies may need to plan how to replace hundreds of tanks to get customers back in service. Meanwhile, customers who lost propane service must be reminded not to turn on their own system until they can be inspected. In areas where power remains out, marketers likewise need to remind customers never to use outdoor equipment indoors.
We already have the tools for propane companies to use. It's all about building relationships across the local communities and emergency response organizations. Become an ally to them, not an obstacle.
When we have natural disasters, propane has the opportunity to shine. The more we, as an industry, are prepared and have planned for these types of incidents, the better we can be positioned to provide the best clean energy source to provide cooking, heating, hot water and electrical generation for all who are affected by the disaster.