WASHINGTON (August 29, 2019) – In an effort to provide world-class training and education for the propane industry and also users of propane, the Propane Education & Research Council (PERC) has created a four-member internal team to meet the dynamic needs of ensuring the most professional development and deployment of these resources and has added four new staff members to guide its restructured Safety, Education, and Compliance team.
This team will develop and deploy educational and compliance materials to meet the challenges that employers face while addressing the educational needs of a changing workforce. The goal is for education, training, and compliance materials to be available in shorter programs, with a variety of easy-to-use delivery and documentation options. PERC will also have the capability to produce materials in house, providing a faster turnaround time so that code and regulatory changes can be addressed, and customization of educational and training materials is available to states and companies.
"Safety and training are a key focus and top priority for PERC," said PERC President and CEO Tucker Perkins. "This team of experts is going to build on that foundation and create new innovative training and safety materials and new innovative ways to deploy the material and access the training. Our goal is to continue and improve on the world-class safety and training providing the very best to the industry."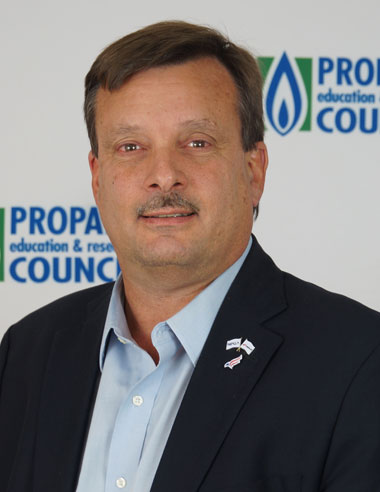 Eric Kuster – Vice President of Safety, Education, and Compliance
Eric Kuster, a longtime propane industry veteran, will head the team that advises senior management and the Council on all matters related to safety, education, and code compliance. A member of the PERC Advisory Committee since 2003 and the former chairman of its Safety and Technical Training Working Group, Kuster will help guide the creation of innovative safety programs and direct the team's ongoing work to transform workforce safety training materials to meet the evolving trends and demands of the industry. Kuster began with PERC on August 19.
Kuster most recently served as director of safety and certification for the National Propane Gas Association (NPGA), where he oversaw the CETP certification program which provides a formal structure for testing employee knowledge and skills to meet training requirements for personnel who transfer or transport propane or install propane equipment.
Kuster is a former member of NPGA's Education, Safety & Training Committee, where he received the NPGA chairman's award, and is a past contributor to the NFPA 58 handbook. Prior to his work at NPGA, Kuster was assistant vice president of risk engineering at Crum & Forster and served 15 years at Fairmont Specialty Insurance as risk engineering manager. He also spent nine years as a terminal manager and director of safety and training for Tri-Gas & Oil Co., and five years at Ferrellgas as a district manager.
He earned his bachelor's degree from Delaware Valley University and holds structural firefighting, and emergency medical certifications from Hunterdon County Fire Academy. He lives in Maryland.
Lyndon Rickards – Director of Safety and Compliance
Lyndon Rickards comes to PERC after 23 years with Eastern Propane and Oil in Rochester, N.H. In his new role overseeing PERC's safety and compliance program offerings he will be responsible for incorporating industry regulations, codes, standards, and best practices into PERC education and safety resources. He also will provide subject matter expertise in his engagement with companies, industry organizations, and committees related to safety compliance and training. Lyndon will begin at PERC August 26.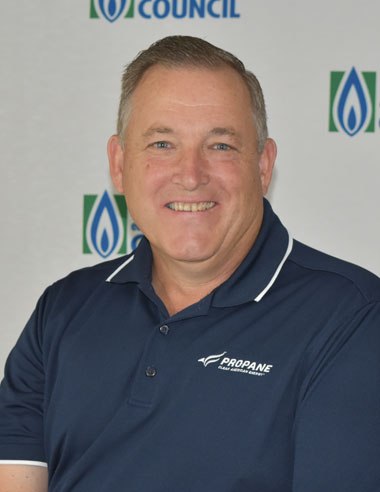 At Eastern, Rickards most recently served as assistant vice president of risk management managing and developing safety, regulatory compliance, and technical training programs. He also developed training curriculum for 150 service technicians, drivers, and field service and sales personnel. Previously he worked for Eastern and D.F. Richard Energy as a service and installation technician and driver.
Rickards holds a professional designation in risk management as well as certifications in the entire CETP suite. He is a member of NPGA's Technical Standards and Safety Committee and PERC's Advisory Committee. He is based in New Hampshire.
Emily Wood – Educational Content Development Coordinator
An experienced instructional designer, Emily Wood will be responsible for creating all course content for PERC's safety education, training, and compliance programs. She will be responsible for optimizing learner engagement, performance support, and measurement. Her duties will include creation of instructor and participant guides and the design of various forms of learning used on PERC's learning management system.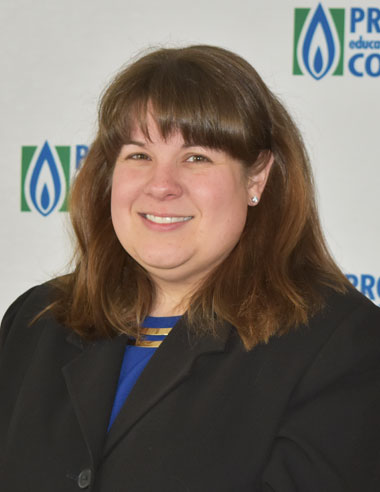 Wood most recently worked as an e-learning developer for the Oregon Child Development Coalition, where she provided instructional design for classroom-based courses and created graphics, videos, and assessments for the courses. One of her key accomplishments was developing e-learning modules from microlearning to self-guided training for 1,500 employees in both English and Spanish.

She earned her master's degree from California State University in instructional science and technology. She has a bachelor's degree in international business and marketing from New York University. She holds several certifications in training, e-learning instruction design, and project management from the Association for Talent Development. She lives in Oregon.
Christopher Hanson – LMS Administrator
Chris joined the PERC team in May and is responsible for the overall management, maintenance and administration of its online Learning Management System (LMS) platform. His primary role is to optimize the user training experience with the online system.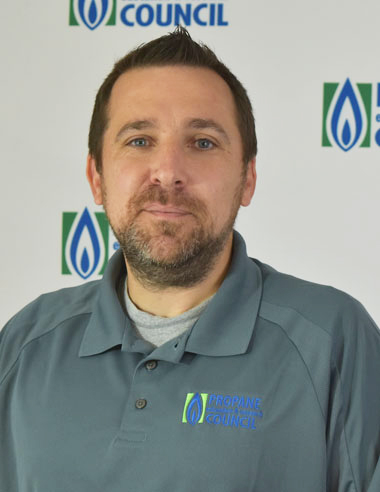 Chris spent the last 10 years as training information manager for the Washington State Department of Corrections, responsible for the development, implementation and maintenance of its training programs. He performed routine systems maintenance and administration, and assisted in the design, review, testing and implementation of LMS updates and enhancements. He previously operated his own property preservation consulting business. He also worked for the Defense Finance and Accounting Service as an accounting technician.
Chris is a seven-year veteran of the U.S. Air Force. The Washington State resident earned his degree in business administration from Troy University. He also holds a Lean Six Sigma Greenbelt. He is a Prosci Change Management practitioner, and also holds a Kirkpatrick bronze level certificate.