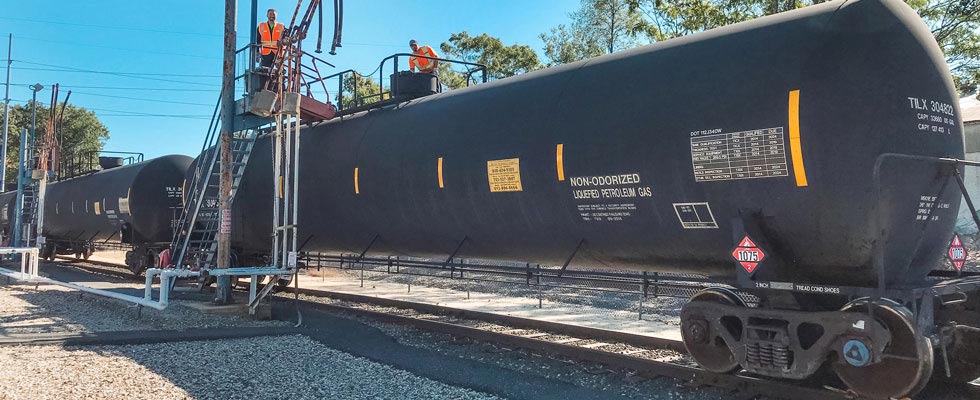 The stellar record of a Paraco yard associate highlights the importance of rail & propane employee longevity
Thursday, December 29, 2022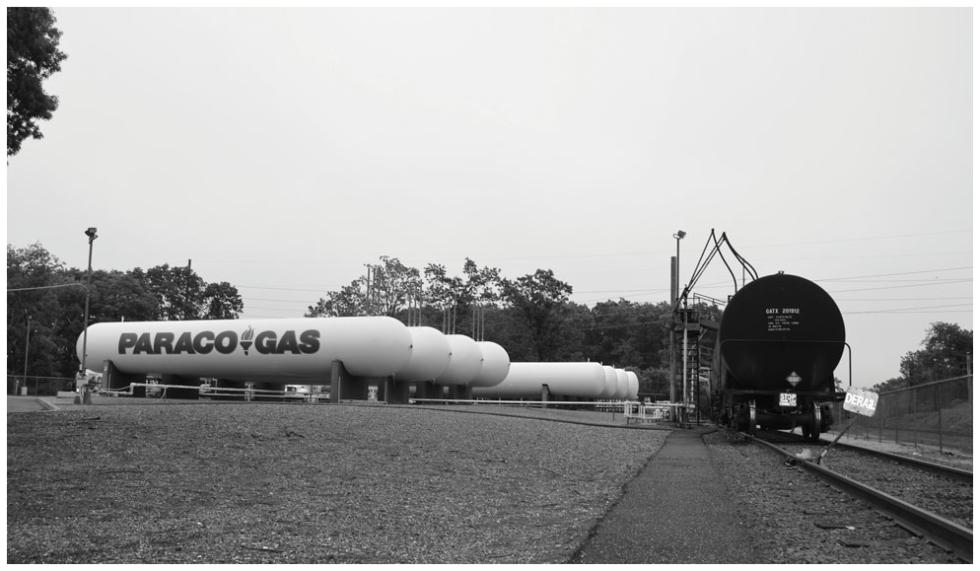 The heyday of American railroads was in the late 19th century and continued until the 1920s. These were the years when railroads were most profitable and trains dominated interstate travel.
According to American Rails, peak mileage occurred in 1916 with more than 250,000 miles traveled — representing nearly 100% of all interstate travel.
Although passenger travel is now dominated by cars and planes, railroad remains incredibly important in the United States for moving freight. Railroads are critical to the movement of propane from where it is produced to where it is needed — particularly to areas that are not served by propane pipelines.
This important junction of the propane distribution process happens at rail yards, largely out of the public eye and public consciousness. Working safely is paramount to ensuring supplies are dependable.
Which makes the recent milestone reached by Paraco's Brian Adler even more remarkable.
Adler, a yard associate from Riverhead, New York, has safely unloaded an astonishing 7,576 (and counting) rail cars of propane from Paraco's rail terminal in Long Island, New York. This is the equivalent of more than 225 million gallons of propane, and he does this working the overnight shift, starting at midnight in all kinds of extreme weather — and all without an incident.
End customers probably do not realize that Long Island's propane is heavily dependent on rail, making Adler's job incredibly important to ensure that people have the fuel they need to heat their homes, cook and run businesses.
Adler cites having a solid routine as an important part of working safely but cautions against becoming complacent. "You always need to be aware of your surroundings," said Adler.
Balancing safety and efficiency is central to Adler's success. With 22 years of experience, Adler credits the knowledge he's gained over the course of his career on the rails for hitting this milestone — along with praise for the dedicated safety and management team at the Paraco Long Island facility.
"They respect my knowledge and support changes and recommendations I make," said Adler. "They want to make sure I have what I need to work safely."
The admiration is mutual. "Brian is considered one of the most valuable people, not only in Long Island but within the organization. He always has a positive attitude, a smile on his face and is a team player through and through. He is most definitely an MVP," said one Paraco leader.
Adler's remarkable safety record and his unstoppable work ethic were key factors in his winning the company's 2022 Pat Armentano Legacy Award. Each year, Paraco selects one employee out of its 450-member workforce who represents the memory and lessons established by Paraco founder Pat Armentano.
The importance of rail to the propane industry doesn't always receive the attention that such a vital relationship would typically merit. A reminder of rail's critical role came in September this year when a strike seemed imminent. By honoring the remarkable safety achievements of Adler, rail — and all of the dedicated workers who work hard every day to ensure propane energy is available to customers — is receiving this important recognition.
Adler's perspective on work likely contributes to his success; he's been in the propane industry since getting involved in his dad's company at age 12.
"Stay positive and be grateful that you have a position that has such a positive impact on people's lives. I love my job and the company I work for. That makes a world of a difference," he said.
When he's not at work, Adler enjoys playing the drums, mountain biking with his wife and traveling to his wife's homeland of Argentina.