Regardless of whether the
Propane Education & Research Council
(PERC) meets virtually or in person, the 800-pound gorilla known as the "electrify everything movement" does not sit unnoticed for long. Once again, PERC met virtually on Nov. 10 due to the coronavirus to review and continue progress on the 2020-2022 Strategic Plan, which includes: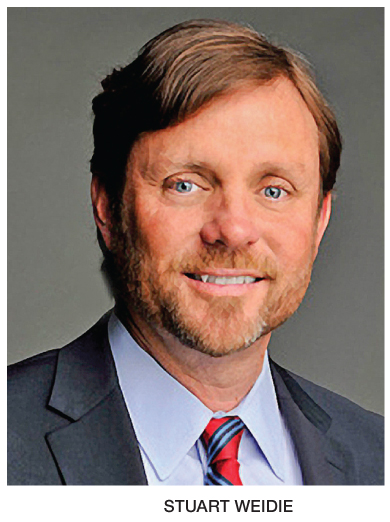 • Increase Propane's Voice in the National Energy Conversation;
• Grow the Autogas Market Through Industry Adoption;
• Create Market Growth Opportunities; and
• Develop Skilled Workforce and Trade Allies Through Safety and Technical Training
A top item on the agenda was a report from the Environmental Task Force, which has two representatives from PERC and two from the
National Propane Gas Association
(NPGA), to discuss messaging strategy to challenge electricity.
"The 'electrify everything movement' has had great momentum over the past two years, but we don't intend to roll over," said Stuart Weidie, president and CEO of
Blossman Gas
, who spoke on behalf of the Environmental Task Force. "We are working carefully on our messaging." He noted that words like "decarbonization" and "defossilization" are not going to be used in the messaging. "We will focus on two key themes, 'equity' and 'environment.'"
"Fair and equitable access to energy is a basic right," Weidie continued. "Affordability and reliability should never be exclusive. Electricity mandates assume electricity is 100% reliable and affordable to everyone." He noted that power outages are increasing in both number and cost and that the share of cost low-income households spend on electricity has risen by one-third in the last decade. "The 'today cost' of shifting the U.S. power grid to 100% renewable energy over the next 10 years is an estimated $4.5 trillion."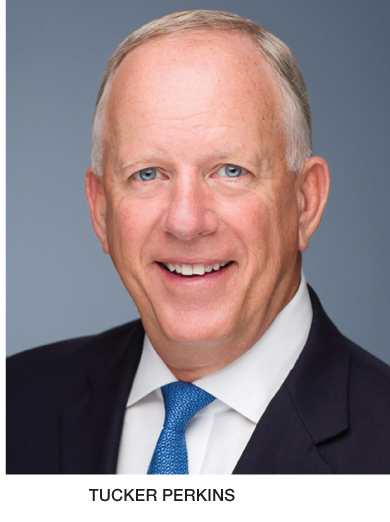 Weidie described aiming for "good" versus "perfect" with a "near zero" clean energy plan as the best approach for achieving 2050 clean climate goals faster. "It is the fairest and fastest approach. Electrification is the narrowest path to a low carbon future." Weidie said. "The science is conclusive: 'Large emissions reductions are achievable through a broad range of opportunities, including substitution of traditional fossil-fuel-based industrial feedstocks with low- or zero-carbon alternatives.'" He noted "near zero" is working today with a 17% renewable grid. In 2019, the U.S. had the most significant CO2 reduction in the world on a country basis.
"More than 60% of energy used for electricity generation is lost in conversion. In 2019, U.S. utility-scale facilities consumed 38 quadrillion BTUs of energy to provide 14 quads of electricity," Weidie said. He noted that 100% renewable energy does not mean 100% carbon-free energy.
It was discussed that the
World LPG Association
has not established a theme to promote propane versus electricity worldwide and that some European countries see 100% renewable propane as a possibility. Such a goal may not be as likely in the U.S. "Conventional propane still meets the standards of the Paris Accords. We have no issue discussing how propane meets the needs of the Paris Accords," said Tucker Perkins, PERC president and CEO.
"Smaller industries like ours are taking the lead right now on establishing 'gas versus electricity' messaging. We need to take the conversations to decision makers using their language. January 31 is a target date to have the propane messaging versus electricity refined for consumers, marketers, and thought leaders."
During his chief executive officer's report, Perkins remarked that COVID has changed the industry dramatically. "The pandemic has given us a chance to go back and rethink priorities." Perkins noted that he has also made it a priority to speak to various groups outside the propane industry including the National Truck Equipment Association and "Meeting of the Minds," which brings global leaders together for urban planning. "Why did they have a propane speaker?" Perkins asked. "They know all of the energy rhetoric out there is not realistic. We offer real-world solutions they can afford. These are easy discussions once we get our foot in the door."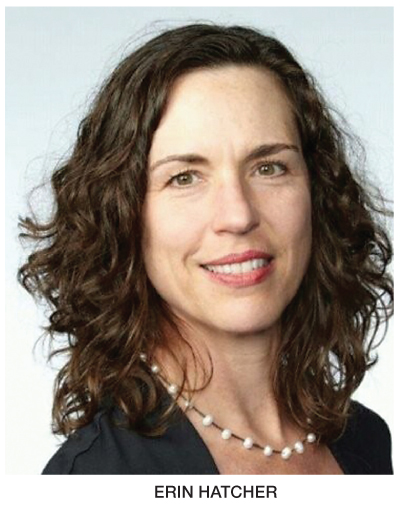 Perkins also pointed out that he has been engaging with writers for several national and world publications to insert propane into the national energy conversation. He discussed going through the process of convincing a writer for Forbes magazine of the many ways propane fits into the future. "The first reaction of Ken Silverstein with Forbes when I asked him his thoughts on the future of propane was that he hadn't given it much thought. He just said propane was the fuel he uses with his grill. We've made progress since that initial discussion," Perkins said. "We're barely in the top of the second inning on getting into the national energy conversation."
While writers and reporters may have fresh eyes when it comes to propane, new key staff members at PERC who come from different industries also must take time to become oriented to the propane industry. This is the case with Erin Hatcher, senior vice president, communications and marketing, who joined the PERC staff in August. Hatcher reported at the PERC meeting on her onboarding process and her observations so far. She has met with many marketers, fellow PERC staff members, advisory committee members, state executives, original equipment manufacturers, NPGA staff members, and other agency personnel.
Her initial observations regarding the organization are that people and partners are collaborative, professional, and proficient with deep knowledge of the industry; there are ample resources available to achieve objectives; safety and training provided by PERC is prolific and of outstanding quality; and there is an opportunity to streamline PERC-agency communication, ensure requests adhere to strategy, and manage total expenses.
Initial observations regarding the industry are that marketers have a wide range of support needs; longevity across all partners provides deep knowledge of industry and understanding of challenges; collaboration among marketers, state associations, PERC, and NPGA appears well-established; innovation pipeline appears robust and able to sustain the industry; attributes of propane are highly compelling in COVID-19/social distancing environment; and environmental benefits of propane and complementary energy role are powerful messages that can be further amplified.
Hatcher will continue reviewing annual plans, conducting a SWOT (strengths, weaknesses, opportunities, threats) analysis, evaluating tactics, and reviewing growth opportunities. She will have a communications and budget plan to present in February 2021.
A budget for PERC for 2021 was approved including:
• Total assessments: $41.95 million
• Total state rebates: $8.39 million
• Total program expenses: $35,450,024
• Increase/decrease in net assets: ($650,000)
These dockets were approved at the meeting:
Business Development:
• Docket 22712: Emerging Technologies Research Investment, $1 million
• Docket 22665: Micro-Combined Cooling, Heat & Power, $700,000
• Docket 22570: BRASH MICRO-CHP Project Demonstration, $64,000
• Docket 22560: EPA Propane Certification for Aisin 1.5kW CHP System, $60,000
• Docket 22618: Ford 7.3L V8 LPG Industrial Engine, $104,160
• Docket 22623: Ford 3.5L V6 on LPG, $173,723
• Docket 22726: Propane Carbon Emissions Reduction Program for Builders, $1.25 million
Market Research:
• Docket 22750: 2020 Sales Report, $145,500
Safety & Training:
• Docket 22721: Propane Emergencies Training and Certification Program, $580,000
• Docket 22718: CETP modularization Project phase 2, $1.3 million — Pat Thornton