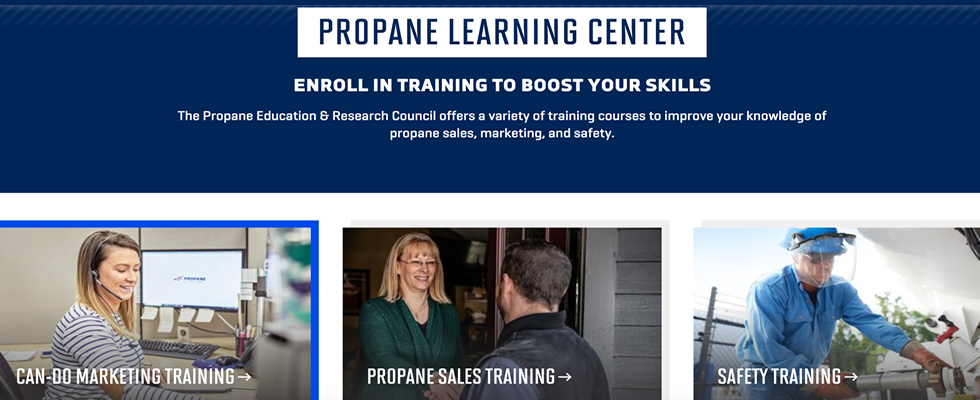 Expanding its voice in the national energy conversation
Expanding its voice in the national energy conversation, growing autogas usage, growing propane use through commercialization, and providing world-class safety and technical training to enhance the propane workforce are the four pillars of the Propane Education & Research Council's (PERC) strategic plan. "We follow our strategic plan pretty diligently," said Tucker Perkins, president and CEO of PERC. "Often, forces in the marketplace cause us to adapt to challenges and opportunities."
BPN caught up with Perkins on a video call to discuss PERC's progress on the current strategic plan. "Who really thought a year ago a pandemic would have us all working from home and gaining a lot of attention for propane through high demand for outdoor living products?" Perkins asked. "We're glad propane is playing a role in keeping small businesses open. This gives us a chance to also shine a light on many more things propane can do." He is pleased that reporters from The Wall Street Journal, The New York Times, Forbes magazine, and the Financial Times have been learning more and more about propane and its many benefits as they write stories focused on heating products for restaurants that allow comfortable service outside.
"The environmental impact of various forms of energy is a very complex topic," Perkins said. "It's always interesting what topics resonate with reporters and readers as we tell the propane story. We've worked closely with the National Propane Gas Association (NPGA) and the state associations. Our website has been retooled with a lot of details on the benefits of propane."
Perkins believes the PERC staff is better positioned and trained to respond to specific requests. "I feel as confident as ever in our staff and their ability to handle all issues and inquiries that come our way," he said. "I feel each member of the staff plays a role in helping industry members and potential partners see a way propane provides more and more benefits. We represent 4% to 5% of the energy portfolio but over 55% of the public through our many uses."
"I probably spend at least half of every day on the environmental aspects of propane," Perkins added. "That plays a role in almost every aspect of our strategic plan though." He noted that the growth of propane autogas is largely due to environmental benefits of propane as well as incredible savings over the use of diesel. He mentioned a recent example of having all stakeholders well-versed in the benefits of propane buses.
"We did a press conference regarding new propane school buses and a bus driver who was not on the agenda asked if he could say a few words," Perkins said. "He described having asthma and that his health condition is so much better since he switched to driving a propane bus. While saying the bus was more fun to drive, he also said it is quieter and he doesn't have to yell over the diesel engine to be heard by the students. He was the most compelling speaker at the event."
"Appliances and engines are getting smarter with more features and benefits as they run efficiently on propane," Perkins said. "The next 10 years will be exciting. I hope our retailers and other stakeholders will continue to become educated on the many developments that are going on in the industry. We have substantially expanded our safety and technical training as well as training in the areas of marketing."
He pointed out that PERC has interacted with 20,000 people through The Learning Center on propane.com, which houses all of PERC's safety and training, sales, and marketing courses for propane industry members. "Short videos are helping people to learn more and more about the benefits that we as an industry can offer. I feel we're just getting started in digital learning. The migration to digital learning has been a major project and these programs will get better and better."
The Learning Center is at propane.com/propane-learning-center/.