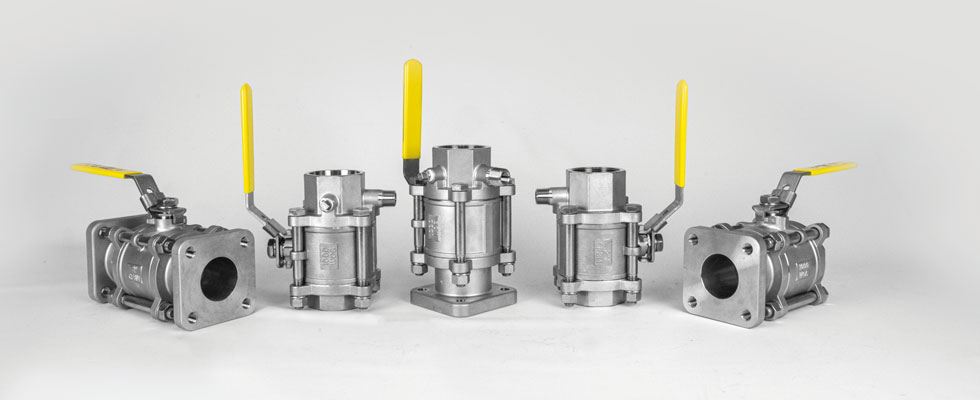 Industry innovators on how their product offerings are evolving to meet today's propane needs
Wednesday, March 10, 2021
Easier maintenance. Longer-lasting components. Better performance in difficult environments. Greater versatility. Improved safety. These are just a few of the benefits that can be delivered by equipment available for today's bobtails.
As the industry's primary workhorses, bobtails need to be equipped to do their job well. Suppliers of components for these trucks are constantly developing new solutions that improve upon what's currently available. 
In the following article, representatives of nine companies that supply equipment to the builders and operators of bobtails shared details about the ways their offerings can improve the capabilities of these trucks.
Davis Airtech
"Not all marketers and suppliers have embraced the computerized technology that most trucks are currently equipped with," said Landon Webster, sales manager at Davis Airtech (Conyers, Georgia). Davis Airtech bridges the gap by remanufacturing Veeder Root and Neptune mechanical registers and ticket printers for bobtail trucks, propane dispensers and loading racks. 
The company provides National Conference on Weights and Measures (NCWM) certified, National Type Evaluation Program (NTEP) listed mechanical registers on an exchange basis with a one-year warranty.
"Many bottle fillers and retail locations also use the mechanical type of registration for inventory or sales, and we service that area of the propane industry as well," Webster said. "Despite the digital age of measurement and calibration, there will always be a demand for analog registration in some way. Davis Airtech serves the role of furnishing those items in that market."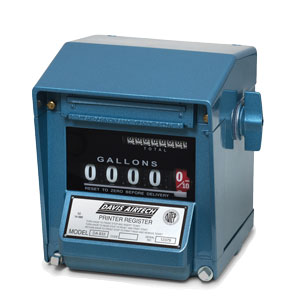 Full-Circle Inc. 
Full-Circle Inc. (Newbury Park, California) now offers a flanged connection option that makes it easier to install and maintain its swivel joints for use on hose reels on bobtails. Introduced last year, the flanged connection swivel is a bolt-in replacement for Full-Circle's female national pipe thread (FNPT) threaded connection swivel. 
Both swivels have identical centerline and external dimensions, so customers can change from an FNPT connection to a flanged connection without redesigning the rest of the pipework.
"If you need to replace the swivel, with the flanged connection, you only have to remove a few bolts; with the FNPT connection, you have to get a wrench and remove the pipe, which is time-consuming," C.J. Smith, vice president. "It's an alternative design; we still offer the one we've done for 25 years."
The flanges are machined from bar stock and are available in 1-1/2-inch or 2-inch threaded, socket-weld or butt-weld versions. They're also available in stainless steel. Like the company's original swivel, the new alternative design is Underwriters Laboratories (UL) listed. It also features a mechanical seal. "There's virtually no maintenance; no greasing or lubrication," Smith said.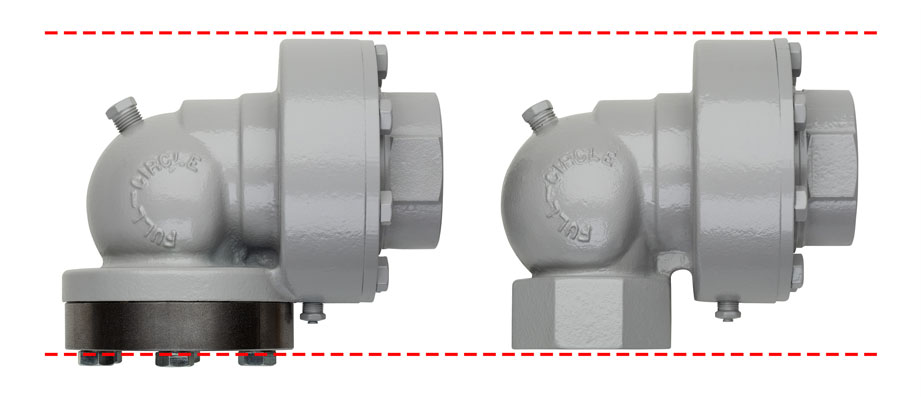 Hannay Reels
Bobtail delivery hoses are easily damaged if they are wound unevenly or if they rub against the edges of cabinets and other obstructions while being reeled in. That's why Hannay LP gas reels with the Guidemaster arm are a standard in the industry. Manufactured by Hannay Reels (Westerlo, New York), the Guidemaster gives the operator more control while reeling in the hose and guiding it onto the reel.

This reel package makes the job easier and protects the hose. The Hannay Guidemaster arm swivels 180 degrees to guide the hose to where the fuel needs to be delivered. When the delivery is complete, the reel neatly stores the hose, keeps it readily available and lengthens the life of the hose by reducing dragging and kinking.
"Hannay Reels provide faster, easier rewind and a more uniform wind on the reel," said Jennifer Wing, marketing manager. "The Guidemaster guides the hose onto the reel better than what can be done by hand. This helps avoid damage, saves time and is safer for the operator."
The Guidemaster was patented in the 1950s. Today, it is a standard accessory on Hannay's LP gas reels. "Our business began in the fuel market in 1933, with kerosene delivery," Wing said. 
The current Guidemaster, the GM-X, was introduced in 2019. Improvements include a main body constructed of Grade 303 stainless steel with a black powder coat finish, a one-piece weldment and hourglass rollers made from ZAMAK material. 
Previously, the main body and the hourglass rollers were made from aluminum. "This new version released two years ago has rollers with a special material that are much more wear-resistant," Wing said. 
IDEX Corporation
IDEX Corp. (Northbrook, Illinois) offers benefits to bobtail manufacturers and operators through the sale of both Corken pumps and Liquid Controls metering technologies. 
"The strong track record for reliability and performance has made sliding vane pumps like Corken and LC-style meters the go-to solutions for the domestic market today," said Steven Willoughby, global business director, IDEX Energy, Advanced Flow Solutions.
Corken Z-series pumps offer superior durability due to the combination of a patented thrust bearing that protects the internals and silicon carbide seals that dissipate heat and protect against face damage due to running dry. 
"The thrust bearing protects the inside of the pump if the pump is not well-maintained," Willoughby said. "The silicon carbide seals help protect the pump against running dry. No propane marketer plans to do that, but it does happen." 
Liquid Controls meters have been the standard for liquid propane gas bobtails for over 25 years, he said, due to their trirotor design, which offers low wear and sustained accuracy. Liquid Controls also offers several options for registers. 
"Our newest register, the LCR.iQ, is much more than a typical register; it acts as a centralized data controller for a truck," Willloughby said. "The LCR.iQ is designed with a big, bright screen that is easy to see and read. It is also highly configurable in terms of what is shown on the screen as you do different operations." 
It also allows direct wireless connections to third-party systems while integrating with a variety of on-truck sensors, including tank levels.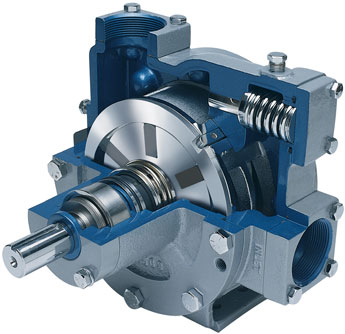 Jomar Valve
Jomar Valve (Warren, Michigan) has added new configurations of one of its popular propane truck valves. "We took our existing T-SS-1000N-4B valve platform, which was already widely used on bobtails and made it even better for our customers," said Adam Stier, president.
The company added several new configurations with different accessory ports and end connections that are helpful to the end-user, he said. These include a square flange and an added port that can be used for connecting hydrostatic relief and/or bleed lines.
"The new line of T-SS-1000N-4B Propane Truck Valves are now available in configurations that provide the ability to add drains and hydrostatic relief in a space-saving and labor reducing manner," Stier said. "Further, the new Jomar square flange adapter allows quick and easy installation without welding or threading and is compatible with other square flange patterns existing on the market."
These new-generation products also maintain the features and benefits of the original unit. "As compared to multiturn globe valves with lower flow capacities, the Jomar Valve T-SS-1000N-4B Propane Truck Valve series is a full port, 100% flow, quarter-turn solution," Stier said. "Additionally, most globe valves used in the propane market are ductile iron, whereas Jomar Propane Truck Valves are 100% stainless steel. They're also 100% tested and 100% repairable."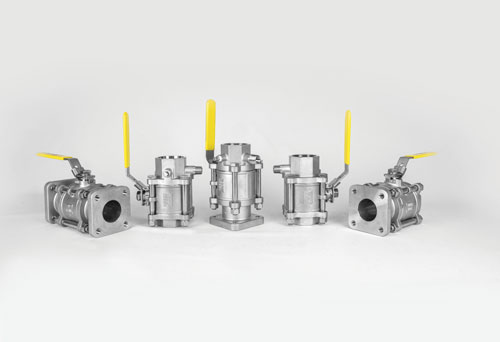 Marshall Excelsior Co. 
When a bobtail is set up to deliver propane to a residential tank at 60 gallons per minute, it's difficult to fill a customer's forklift cylinder that holds only 7.5 gallons. It can overfill very quickly. Marshall Excelsior Co. (MEC; Marshall, Michigan) offers a solution that enables the bobtail to do both deliveries equally well. It also allows a bobtail to self-load. "The Versa-Fill adjustable bypass valve adds some options to the back of the bobtail that aren't always there," said Mike Tartaglia, sales application engineer.
The Versa Fill features three settings and functions. In normal bypass mode, it functions just like MEC's standard ME840 series bypass valve. During domestic tank deliveries, it pushes maximum pump output to the hose end delivery nozzle while protecting the pump if the nozzle is closed during delivery.
In small cylinder/forklift fill mode, a built-in, fully adjustable proportional flow control valve allows a portion of flow from the pump to be diverted back to the tank in order to reduce the flow rate at the hose end delivery nozzle. "You can drop down the gallons per minute to anywhere you want, so it's safer and much more manageable when filling a forklift cylinder," Tartaglia said.
In auxiliary suction evacuation/self-load mode, the Versa-Fill allows for 100% of pump flow to be diverted through a built-in full port flow control valve. This permits the pump suction inlet to be used for tank evacuation or self-loading without secondary manual load loop piping. 
"If the plant has no power, you can use the bobtail to fill the tank, even if the bobtail doesn't have the extra plumbing," Tartaglia said. Versa-Fill is a drop-in replacement for all standard bypass valves.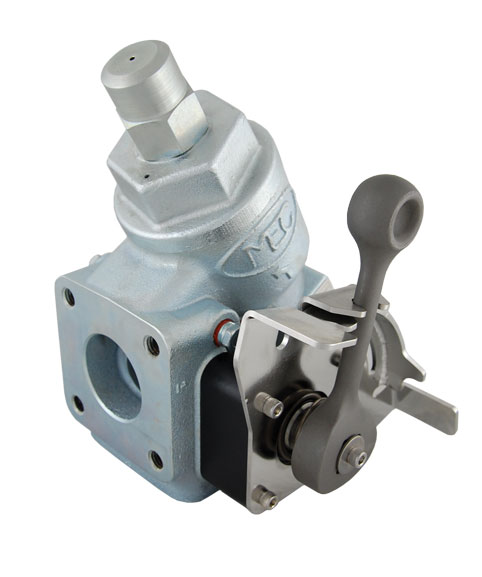 Pro-Vision Video Systems
Bobtail drivers face many challenges while making deliveries. Among them are blind spots and false claims from other drivers or even customers. 
Pro-Vision Video Systems (Byron Center, Michigan) offers solutions. The company's Hybrid Mobile Digital Video Recorder (MDVR) System adds more coverage in and around the vehicle than a backup camera and also provides a video record.
"Having an MDVR system combining observation and recording in one solution gives the best of all worlds, in addition to being able to add sensors as part of a solution," said Greg Buckner, communications manager. He provided three examples of problems this combination can solve: 
1. The system gives drivers the ability to monitor their surroundings, including blind spots, to avoid accidents. 
2. With the video record, propane marketers can disprove false claims and exonerate drivers in the event of an accident. 
3. The video record provides proof of service. If a customer claims they were charged for a delivery they didn't receive, propane marketers can pull video from the MDVR.
Pro-Vision also offers a cloud services subscription that enables fleet managers to view their vehicles remotely. When this is added, the MDVR can also support live GPS tracking, speed detection and vehicle condition monitoring. "With these abilities, fleet managers can be fully aware of what's going on with their fleet vehicles and quickly address any potential issues that come up," Buckner said.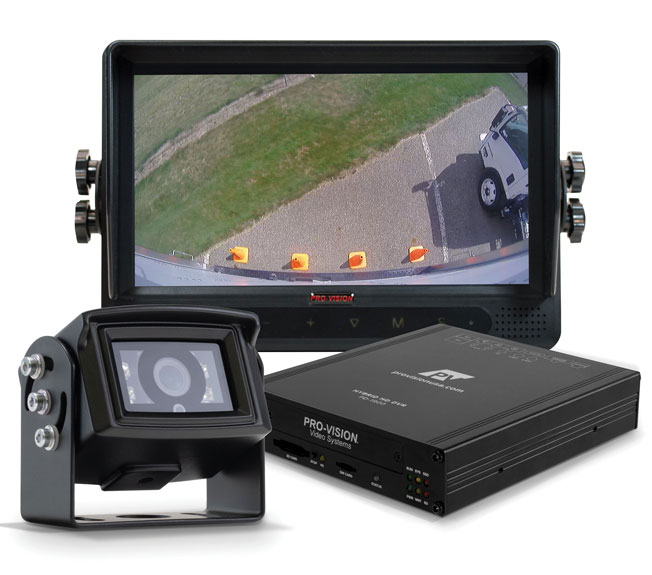 Rochester Gauges 
To determine how much propane is in the tank of their bobtail, drivers must calculate the temperature-compensated volume level. Rochester Gauges (Dallas, Texas) offers a suite of products that eliminates that step and allows drivers to simply look at their handheld device. When equipped with all three products, drivers can get that accurate reading from anywhere within the range of a Bluetooth signal.
"With these options providing the temperature-compensated liquid levels, e-Dial eliminates the need for the driver to calculate the tank content left in the bobtail," said Sam Fung, product manager. "Drivers can also see the liquid level without having to go to the back of the bobtail to look at the gauge. It transmits it to their handheld device, so they can see it in the cab."
The suite of products includes the e-Dial, e-Temp Sensor and e-Dial App. The e-Dial electronic dial is a digital gauge indicator. To get the temperature compensated volume level of tank contents, users need only enter the current tank content temperature. 
The e-Dial also features a digital display and two independent level alarms that can be programmed by the user. The e-Dial retrofits any existing Magnetel and Taylor gauges.
The e-Temp Sensor retrofits on existing quarter-inch thermowells on existing tanks and eliminates the need to manually enter the tank content temperature. When paired with the e-Dial, it provides a continuous temperature-compensated liquid level.
The e-Dial App allows users to set up the e-Dial and enables liquid levels to be transmitted wirelessly through Bluetooth.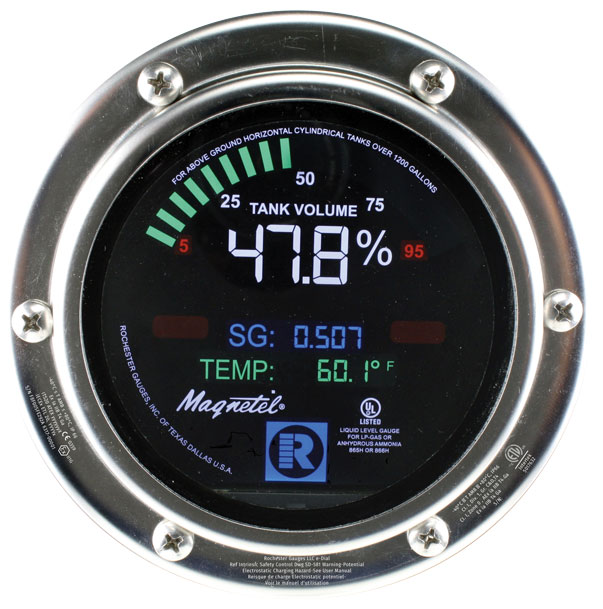 Total Control Systems
Total Control Systems (TCS; Fort Wayne, Indiana) reports it has recently seen rapid growth in the propane market segment. Among the solutions the company offers for propane distributors are a bobtail meter, an electronic register and an entry-level data collection package.
The TCS 700 series two-inch bobtail meter has become standard for several fleets in North America, according to Darren Eavis, business development manager. "It comes standard with an industry-leading warranty and customer service second to none," he said.
Another of the company's solutions, the TCS 3000 electronic register, was designed with the operator and the OEM in mind. The register is available in several mounting configurations; its large color display allows optimal viewing from all angles; and its heated screen and backlit keypad eliminate the worry of night and cold weather operation. 
"The TCS 3000 is capable of simple pump-and-print deliveries or, when paired with various modems, can easily go above and beyond standard meter register capabilities," Eavis said. "Internal Wi-Fi or cellular modems and external Wi-Fi, cellular or Bluetooth modems are currently being used in many applications."
TCS also offers an entry-level data collection package called the TCS Hub. Before starting a delivery, drivers can be prompted on the TCS 3000 to enter up to four fields of data. 
Employee ID number and customer account numbers, for example, can be captured and sent to the head office with the delivery information to be posted manually or automatically as soon as a delivery is complete. 
"This allows office staff to be more efficient throughout the day and not have to spend late evening or early mornings entering delivery tickets," Eavis said.