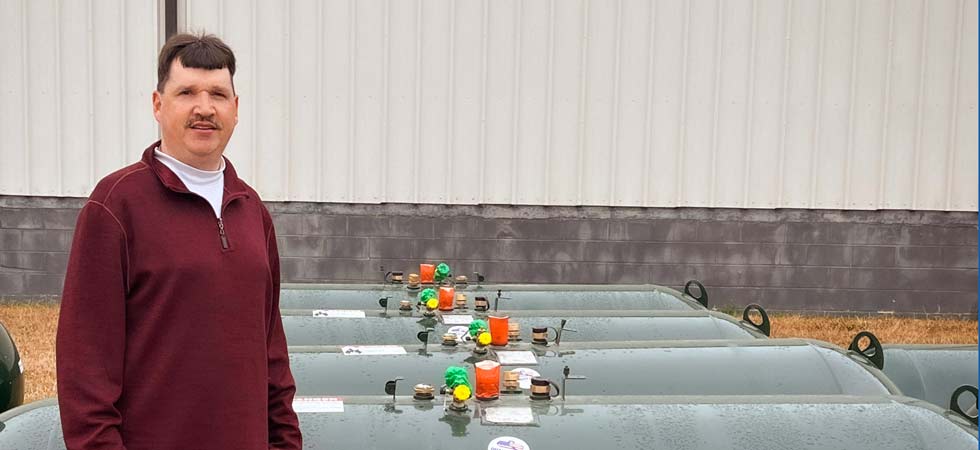 The company's new sales & marketing manager talks important career lessons learned & core values everyone should possess
Brian Daniel Atwood, sales and marketing manager at Rutherford Equipment
Describe your current role at your company.
I lead our talented team of sales professionals in strengthening relationships with current customers and developing new prospects for the business. I work closely with industry equipment manufacturers in identifying, promoting and selling new products for propane marketers to offer their customers.
A key aspect of my efforts involves coordinating Rutherford's marketing and training programs to ensure our sales team is positioned to bring maximum value to our customers.
How did you get your start in the propane industry?
Upon graduating from college, I applied for and entered the management training program at Southern States Cooperative and began my career in the propane industry.
I've held several supervisory, management and leadership positions with several propane marketers since then — having served as president of both the Tidewater Propane Gas Association and the Virginia Propane Gas Association. I now have the honor of serving as the elected Virginia state director to the National Propane Gas Association.
What's the most important lesson you have learned from a mentor or manager?
'Always treat the company's money as if it were your own.' This approach enables you to set a fine example for others in making excellent financial decisions in the moment, while helping chart a pathway to success for your company's future.
What is the most important core value a company can have?
That's easy: honesty and integrity are the most important core values any company can have.
What about the most important core value an employee can have?
A strong work ethic and a dedication to professionalism are key core values for the successful employee.
Is there a tool or technology that you rely on to do your job?
I'd feel lost without my laptop; it is my 'go-to' tool for getting things done. From my busy appointment calendar, meetings with employees, travel schedules, engaging with industry colleagues and referencing important company information metrics, my computer is my office.
What did you want to do for a living when you were a child?
Larry Bird, the great Boston Celtic NBA star, was my idol growing up. I dreamed of becoming a professional basketball player as a youngster, but eventually realized my journey would lead elsewhere. Still, I admire his talent, commitment and character to this day.
What advice do you have for someone coming into the propane industry?
Be prepared to be flexible; to be able to adapt to an ever-changing political climate, new codes and laws affecting your business; and to learn about the history of propane and how this fantastic energy source has benefitted millions of American families for decades — those working within our industry and the customers we serve.
Take pride in being an important part of America's energy advantage.
Who or what motivates you?
My lovely wife, Stephanie, and my two incredible children are my motivation. Giving them the best that life has to offer, well — that's my mission!