Blue Cow Software
recently welcomed the addition of four new associates.
Perry Bailes, Janice Trombetto, and Luziane Cavalcanti
have joined the company as
Implementation Specialists
, to help train and support users of Blue Cow's Ignite software suite of products.
Richard Jesionowski
, joins the group with over 30 years' experience
developing enterprise level applications.
He has a passion for utilizing modern technologies and brings valuable skills to the Blue Cow Software team. software developer has also joined the group.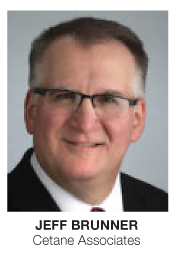 Jeff Brunner
has joined
Cetane Associates
(Kent, Conn.) as a director and will support the activities of the firm's origination and deal execution teams. Brunner brings more than 25 years of leadership experience in the delivery of propane, distillates, and HVAC services. He most recently served as a regional vice president for Energy Distribution Partners, and has held vice president and director level positions at Inergy Propane, Petro-Star Gas, and HOP Energy.
Rob Ragle
has joined
Energy Distribution Partners
(EDP: Chicago) as a new regional vice president, with responsibility for leading operations management teams to achieve service, quality, and operational efficiency metrics. He has been involved in the propane industry for more than 19 years, serving from general manager to division president, and has been part of a number of start-up/step-up operations.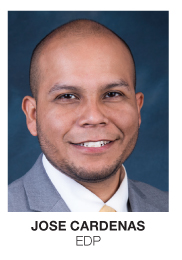 Jose Cardenas
has been named as
EDP's marketing manager
, where he will lead all marketing efforts. He formerly worked for one of the largest mechanical engineering firms in Chicago, updating its marketing efforts. Over the last 10 years, Cardenas has held marketing and design roles with ownership of the strategy and execution of integrated marketing plans that include building brand awareness, lead generation, and sales support.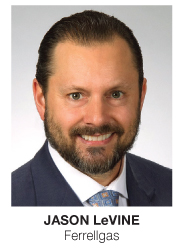 Jason LeVine
has joined
Ferrellgas
' (Overland Park, Kan.) acquisitions department as a business development executive covering 13 states in the Midwest, South, and Southeast. LeVine was previously a regional sales manager for BASE Engineering for seven years. He is recognized for his expertise in terminal and truck automation and as a technical trainer.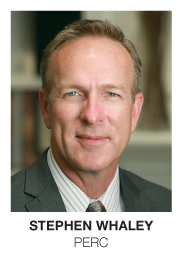 The
Propane Education & Research Council
(PERC: Washington, D.C.) has added four staff members to its business development and industry relations units.
Stephen Whaley
has been appointed director of autogas business development, managing the over-the-road market portfolio for PERC. He will be responsible for growing propane autogas market share in on-highway light-, medium-, and heavy-duty vehicle markets. Whaley will focus on new product research and development; product launches; maintenance and growth in existing market segments; and potential new market development opportunities. For the past four years, he ran his own consulting company. Prior to that, as eastern U.S. regional sales manager for Agility Fuel Solutions in North Carolina, he helped develop Class 7 and 8 vehicle fleet markets for natural gas. He also trained and supported heavy-duty truck dealers with their fleet customers' adoption into CNG and LNG implementation. Whaley was formerly director of business development for ROUSH CleanTech and oversaw research and business development for Blossman Propane.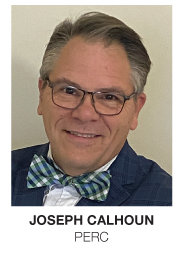 Joseph Calhoun
, newly named associate director of business development, will lead PERC initiatives to grow propane demand by working directly with partners across multiple industries. He will be responsible for business, product, and market development activities, including outreach, communications, education, research, product development, technical integrations, and product commercialization. Before coming to PERC, Calhoun worked for RegO Products as business development manager for the propane and industrial gas markets, and prior to RegO, he was national business development manager for Robinson Pipe and Vessel. Calhoun has also served as the business development manager at TransTech Energy; regional sales manager for Ray Murray; director of corporate business development with Paraco Gas; and manager of customer service and logistics at American Welding and Tank. Calhoun has been CETP certified, is a former board vice president of the Mid-Atlantic Propane Gas Association, and has been a member of the Pennsylvania Propane Gas Association.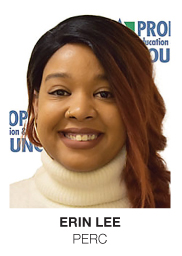 Erin Lee has joined PERC as its industry relations coordinator,
with responsibility for providing customer support for the fulfillment center and primary support for grant administration by performing initial application review and final report analyses. She will also handle general administration duties and assist with the preparation and planning for industry programs and meetings. Previously, Lee was senior quality assurance specialist with Sound-Exchange in Washington, D.C., for seven years, where she led Salesforce CRM training programs, developed business rules and processes, and provided customer service.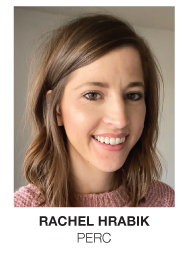 Rachel Hrabik has been named business development coordinator
. In this position she will administer PERC's incentive programs and support the business development team. Most recently she was a sales associate for the Farm Bureau Financial Services in Syracuse, Neb., for four years, and prior to that, she was an account manager with Swanson Russell, where she worked on the PERC account.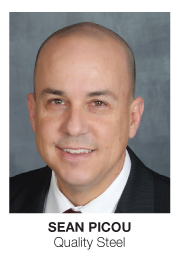 Sean Picou, former director of operations for Quality Steel (Cleveland, Tenn.), was recently promoted to vice president of operations
. Picou has more than 10 years of experience in the pressure vessel manufacturing business. He joined Quality Steel in 2013 when it acquired the assets of American Welding and Tank.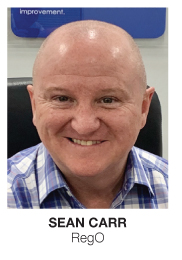 RegO Products
(Elon, N.C.) has named
Sean Carr to its Americas sales team
. He will serve as northeast business development manager, with responsibility for growing existing markets and developing new market opportunities through distribution. Carr was most recently sales director for WTWH Media in Cleveland, Ohio. Previously, he was the publisher of LPGas magazine.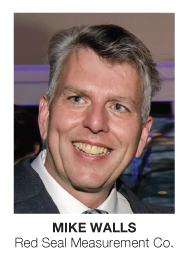 Mike Walls has joined Red Seal Measurement Co.
(Greenwood, S.C.) as its
eastern regional sales manager
. From his base in Atlanta, he will manage Red Seal Measurement's Refined Fuels and LPG business in the Eastern U.S., in addition to the eastern provinces of Canada. Walls has been involved with sales, business development, and marketing for the past 30 years. He previously worked for Red Seal Measurement.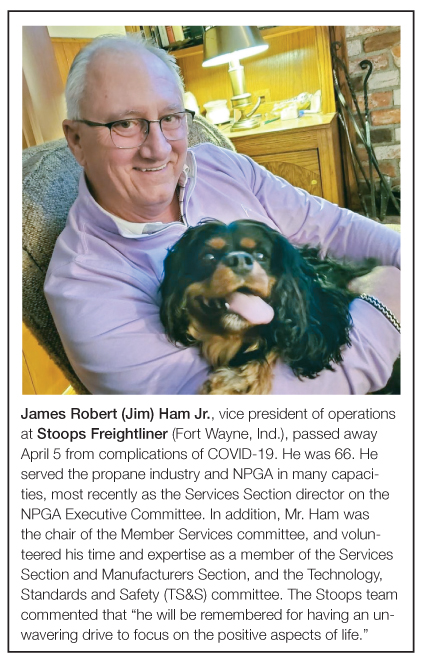 IN MEMORIUM:
Charles Banks
, 65,
Teeco Products
' (Irvine, Calif.) r
egional operations manager
in Auburn, Wash., passed away Feb. 11. He was also the company's official photographer at most events. He had a gift for capturing beautiful shots of people, whether in Teeco's hospitality suite, on the tradeshow floor, or on the green. Mr. Banks was also very active in his church, where he helped mentor many young men.