IN MEMORIAM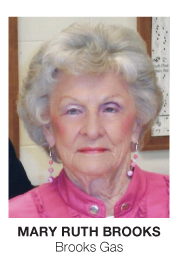 Mary Ruth Brooks of Marshfield, Mo., passed away on Oct. 24. She was 91. From 1964 to 2015, she worked at Brooks Gas as office manager, keeping track of all phases of bookkeeping and office employees. Her sons, John and Joe Brooks, manage two Brooks Gas operations, while other family members are also managers in the company.
She was well-known and very involved in her community. Her admiration for education helped get the funding for Dolly Parton Imagination Library, a program for early child reading development. Among the many awards she received in her life were the Outstanding Missourian Award in 2005 from the Missouri State Senate, the Marshfield Business Person of the Year Award in 1993 from the Marshfield Chamber of Commerce, and the 2012 Marshfield Area Community Foundation Pinnacle Award. She is dearly missed by all.

William (Bill) Paul Stewart passed away on Nov. 28 at the age of 93. He was the chairman and second-generation owner of Blue Star Gas (Garberville, Calif.).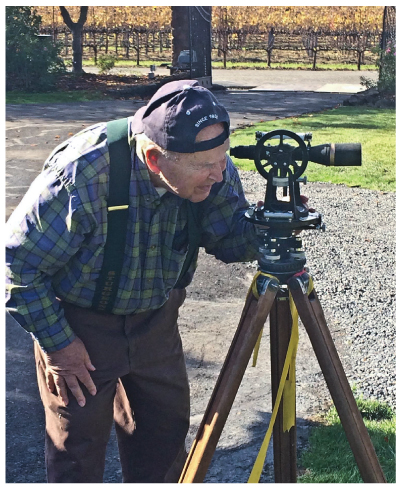 He entered the Merchant Marine following high school, where he sailed for Matson Navigation on the SS Lurline at the end of World War II. He then attended Stanford University where he received an undergraduate civil engineering degree and a Master's in Engineering Administration. After Stanford, he served as an officer in the Air Force where he served as a civil engineer and was stationed in France and Germany starting in 1953.

Mr. Stewart arrived in Garberville, Calif., in 1956 to run Blue Star Gas on a temporary basis for his father, who owned the business. His temporary assignment turned into his life's passion of 65 years in the propane industry, with the company growing from one location in Garberville to 15 locations in five western states. He was active in the business until his passing, and was chairman of the board of Garberville Gas Corp., the holding company of Blue Star Gas. Mr. Stewart loved to build things and deploy his engineering skills. He directly built much of the company infrastructure, and in his later years oversaw the construction of company facilities.

A well-known and respected member in the propane industry in California and nationally, he was a board member of the Western Propane Gas Association for 50 years, having served as chairman in 1994-95 and was the recipient of the WPGA Distinguished Service Award in 2004. In addition, Mr. Stewart contributed for many years on the Propane Education & Research Council's Research and Development Advisory Committee, helping to bring new products to market for the industry.

Propane People "On The Move"
The Arkansas Propane Gas Association has elected its officers for the 2020-2021 term. Serving as president is Drew Craft of Craft Propane (Jonesboro); and Tommy Vanaman of AmeriGas Propane (North Little Rock), treasurer.
Blue Cow Software (Lynnfield, Mass.) recently made some changes to its leadership team. Blue Cow Software president, Mark Nardone, is transitioning away from managing the day-to-day operations and moving into an advisory position with the company, allowing him to spend more time in a creative role while letting fresh leadership take the company into the next decade. Nardone will be succeeded by Nick Quaratiello, newly named senior vice president of Blue Cow. He has been with Blue Cow Software since its inception, and plans to stay true to what the company's product means to its customers. Quaratiello has strong relationships with employees and customers. Nardone will still be connected and actively advising the team.
Blue Cow Software (Lynnfield, Mass.) added six more staff members during the third quarter of 2020. Alex Delavan and Khadija Shafiq have joined the firm as Implementation Specialists. In this position, the two will train and support any new users of the Blue Cow Ignite software suite of products.
Janine Venuti is the firm's newly named technical support specialist. Crystalyn Shea and Larry Thibault have joined Blue Cow as customer support specialists, with responsibility for helping the firm's current users utilize all aspects of the Ignite Suite of Energy Software Products.
Kiran Sripada, an SQL and ISS professional, will be an SQL server developer and will also work with the Data Conversion Team.
Other recent staff changes include Dan Rowe leading payments, Todd Kipperman managing software sales, Gary Choy overseeing software development, Otman Agzenay leading the implementation team, Shawn Tourigny heading product development, and Jeff Price continuing his oversight of customer support. All areas will report to Quaratiello in his new role.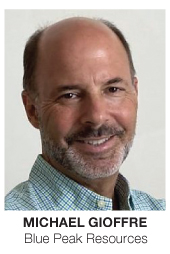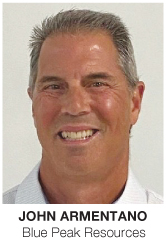 John Armentano and Michael Gioffre have launched Blue Peak Resources (West Palm Beach, Fla.), a new partnership specializing in propane gas and fuel oil mergers and acquisitions. John Armentano began his career in the family business at Paraco Gas (Rye, N.Y.), where he remains a stockholder and has more than 30 years of sales and merger/acquisition experience. Michael Gioffre, former president of Paraco South, also has more than 30 years of entrepreneurial, sales, marketing, and general business expertise and was a key executive at Paraco Gas for over 20 years. In 2012 the two extended the company reach to a national level through a joint venture relationship with a multi-location cylinder exchange company. In 2017, the pair left Paraco to begin American Cylinder Exchange.
Executives who will be joining Blue Peak Resources include Andy Hino, former director of corporate development with AmeriGas Propane; Tom Jaenicke, current district 6 director of the National Propane Gas Association; Mike DiGiorgio, transportation and safety expert with Silverback Consulting and Propane University; Steve Sheffield, former senior vice president operations/marketing with TexGas, Suburban Propane, AmeriGas, and Heritage Propane; Bob Zola, former president of Sharp Energy; Gaston Wilson, licensed CPA with CFO experience; Jeremy Glaisher, president JG Energy Solutions, and Lisa Gioffre-Baird, legal counsel.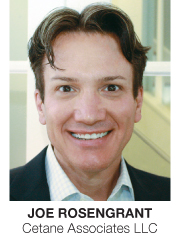 Joe Rosengrant has joined Cetane Associates LLC (Kent, Conn.) financial advisory team as a director of business development. He has more than 30 years of experience with valuation and transactions in the propane and delivered fuels industries. Most recently, Rosengrant served in business development roles at ThompsonGas, Superior Plus Corp., and NGL Energy Partners. Earlier in his career, he held various operational roles at Suburban Propane, the Piedmont Propane division of Piedmont Natural Gas, and Heritage Propane. During his career, Rosengrant has been an avid supporter of various industry trade associations.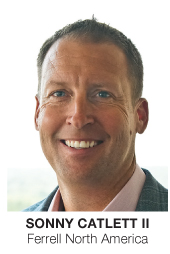 Sonny Catlett II has been named vice president of Ferrell North America (FNA; Overland Park, Kan.). An 18-year transportation industry veteran, Catlett joins FNA after serving in senior roles at both HNRY Logistics and YRC Worldwide, where he focused on the automation of supply chain decisions. In his new position, he will be responsible for the acquisition and transportation strategy of all raw materials for Blue Rhino and parent company Ferrellgas, in addition to leading Ferrellgas' mergers and acquisition team.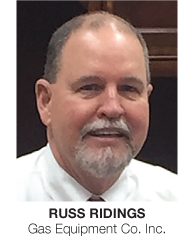 Russ Ridings, vice-president of Gas Equipment Co. Inc. (GEC, Dallas), has retired after 40 years with the company. He started with GEC in 1980 as inside sales in the Dallas office. Over the years, his role within the company changed several times as he helped the LaDue family grow the business. Ridings has influenced every aspect of the company from sales to marketing to purchasing to operations. He has also been active in the propane industry, participating in various organizations including the National Propane Gas Association.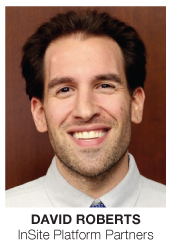 InSite Platform Partners (St. Charles, Mo.) has named David Roberts as its new product development manager. He has more than 15 years of experience in product innovation, licensing, and sales. In his new role, Roberts will develop and refine products for enterprise clients, working with business and technical stakeholders to architect solutions to help them meet their business objectives. Roberts will play a key role in improving the reliability and usability for all InSite products. Prior to joining InSite Platform Partners, Roberts served as president & founder of 74 Global, a product development and licensing firm. Most recently, He served as partner-broker with business brokerage house Premier Business Brokers.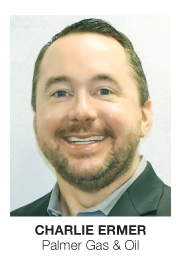 Charlie Ermer, vice president of business operations for Palmer Gas & Oil (PGO; Atkinson, N.H.), was recently awarded a 2020 Business Excellence Award from NH Business Review in the category of consumer services for large organizations. The annual awards recognize New Hampshire's top business executives for their imagination, industriousness, innovation, and achievements. NH Business Review launched the Business Excellence Awards in 2002.
"Charlie's vision and planning allowed for Palmer Gas & Oil to continue seamless operations during some of the most unprecedented times of COVID-19," said Peter Iacobucci, general manager of Palmer Gas & Oil. "Thanks to Charlie's foresight, we were prepared for one of the greatest challenges in our company's history." PGO is a family-owned and -operated propane and oil delivery and service company based in Atkinson, N.H., with an over-85-year history serving New Hampshire, Northern Massachusetts, and Southern Maine.
The Pennsylvania Propane Gas Association (PAPGA) has elected Beth Donovan of Shipley Energy (York) as its president. She and other newly elected executive committee members will serve a two-year term. Executive committee members include president-elect Hugh Rich III, Richgas Inc. (Kane); vice president, Chris Wolfe, Ray Murray Inc. (Bensalem); treasurer, Mark Delehanty, Independence Propane (Green Lane); and secretary, Mike George, E.F.Laudenslager Inc. (Orefield). Donovan succeeds Harold Sweet of Superior Plus Propane (Dalton), who had been president since 2018 and will continue to serve on the executive committee as immediate past president.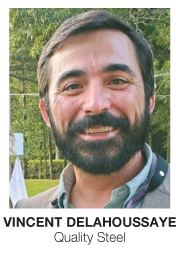 Vincent Delahoussaye has joined the Quality Steel (Cleveland, Miss.) sales team as regional sales manager for the Midwest territory. He will be taking over the territory previously managed by Mike Rentmeester, who is transitioning into another territory. Delahoussaye will be responsible for Quality Steel propane and NH3 tank sales in Nebraska, Iowa, Kansas, Illinois, Missouri, and Arkansas. He was previously a regional sales manager for Cives Steel Co., and has worked in steel fabrication for more than 20 years.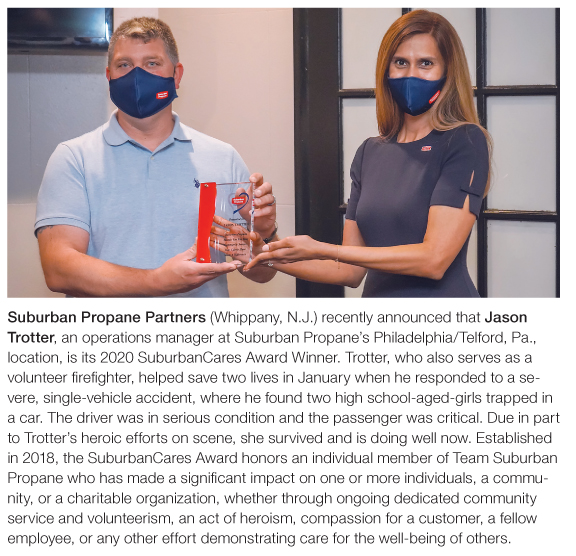 Suburban Propane Partners (Whippany, N.J.) recently announced that Jason Trotter, an operations manager at Suburban Propane's Philadelphia/Telford, Pa., location, is its 2020 SuburbanCares Award Winner. Trotter, who also serves as a volunteer firefighter, helped save two lives in January when he responded to a severe, single-vehicle accident, where he found two high school-aged-girls trapped in a car. The driver was in serious condition and the passenger was critical. Due in part to Trotter's heroic efforts on scene, she survived and is doing well now. Established in 2018, the SuburbanCares Award honors an individual member of Team Suburban Propane who has made a significant impact on one or more individuals, a community, or a charitable organization, whether through ongoing dedicated community service and volunteerism, an act of heroism, compassion for a customer, a fellow employee, or any other effort demonstrating care for the well-being of others.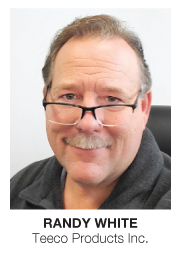 Teeco Products Inc. (Irvine, Calif.) has named Randy White as its new regional operations manager for its Auburn, Wash., location. White has been in the propane industry since 1998. He joined Teeco in August.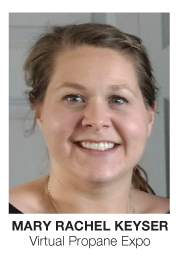 Virtual Propane Expo (VPE) has named Mary Rachel Keyser to assist with its project development and industry outreach of virtualpropaneexpo.com. She will work with VPE founders to engage presenters and interviews for coming VPE sessions. In addition, Keyser will work on a number of VPE projects, including its e-commerce solution for propane industry companies as well as the recently launched VPE Propane Education & Training series.
She has extensive experience in the fueloil and propane business, having started her career working at National Oilheat Research Alliance and most recently working as the customer service manager for a multi-fuel multi-state marketer based in the Northeast.
The Wisconsin Propane Gas Association (WPGA) board of directors announced election results for its new board at the annual WPGA membership meeting. The 2020-2021 slate of officers was also approved at the organizational meeting. Serving as president is Brian Poehls, L & S Truck Center (Greenville); vice president, Bryon Walters, Walters Gas Service (Beaver Dam); and treasurer, Dianne Dallmann, Allied Cooperative (Adams). Committee chairs include: Brian Poehls, L & S Truck Center, Membership; Dianne Dallmann, Allied Cooperative, Convention; and Chris Tews, Dale Gas & Oil (Dale), Government Affairs.
Two district director positions were up for election this year. Propane marketer members elected to serve a 3-year term in these positions include: Steve Guise (Incumbent), Ultra Energy (River Falls); and Gary France (Incumbent), France Propane Service.
Email your Propane People "In The News" to
This email address is being protected from spambots. You need JavaScript enabled to view it.