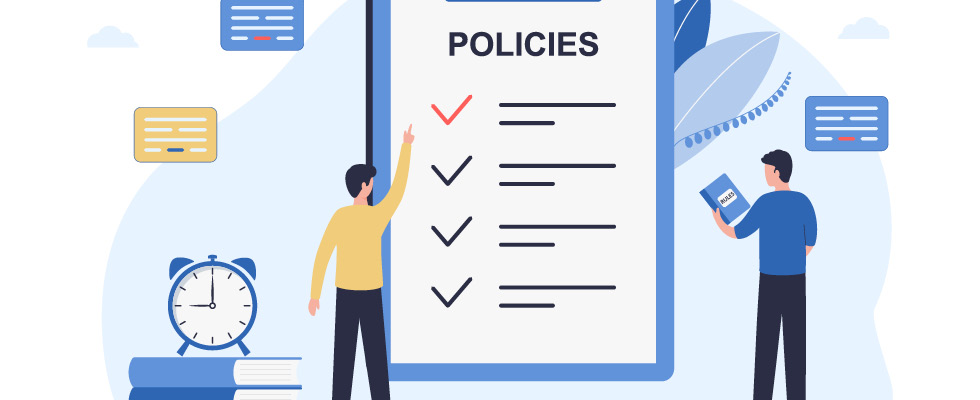 Protect your company from liability with policy-informed training
Propane companies in the United States are highly regulated by local, state and federal requirements. These regulations are designed to help propane marketers, employees and customers stay safe during daily operations. So how do you ensure your propane company is meeting or exceeding these requirements? Are you able to prove your operations are code-compliant in cases of litigation or a catastrophic incident?
Written Policies & Procedures Are for All Operational Personnel
Policies and procedures should identify appropriate information for employees with regards to the who, what, when and how of daily operational task performance. Each procedure should define who is responsible for task completion, what steps are required and how the progression of steps is performed. Many policies are directed toward a specific position that carries out a specific task or procedure, but do not consider situations where multiple employees handle different parts of the procedure's process.
Let's Put Ourselves in This Scenario
Many times, an emergency safety issue will involve multiple personnel with a variety of job functions to ultimately complete necessary customer question-and-answer probes, call recording, dispatching, repairs or tag-outs, management notification, resolutions and final documentation. Consider the following hypothetical situation.
A customer calls with concerns about a suspected propane leak.
Customer service representatives (CSRs) are trained to properly communicate with the customer to ensure they are instructed to get to a safe place and acquire necessary information about the suspected leak hazard.
CSR dispatches company staff appropriately and in a timely manner to the affected customer's location. All details of the call and estimated time of arrival for the technician are properly documented.
Management is notified of the dispatch for a suspected leak call with a copy of the call log provided.
A responding technician will contact the customer, informing them of the estimated time of arrival, and complete necessary tasks in the appropriate order to remedy the issue.
All propane leak responses are performed adhering to set leak check procedures and are documented properly using applicable company forms.
If repairs cannot be made to the system at the time of service, a tag-out item will follow company policy and timely report to the CSR and management.
If repairs require a third-party solution, what steps are necessary to provide follow-up in a timely and urgent manner?
How is final documentation approved, recorded and filed?
How would a similar scenario be handled at your company? Do you have a single written policy to describe the responsibility of each position — CSR, driver/technician, manager, third-party company — for a suspected leak call? Is everyone aware of how to complete their role and when? Does everyone understand how to use the appropriate forms in the record-keeping process?
When multiple people are involved, written guidance is needed to instruct each person of their task and notify others who will be involved. This entails providing safety for your customer, knowledge of possible hazards to be encountered for the technician, correct resolutions of the problem and proper documentation for the liability protection of your company.
Employee Training & Updating Everyone to the Latest Code Changes
All propane company employees should be provided training based on your company's daily operations, accompanied by a written policies and procedures manual for guidance. Training in accordance with a manual clarifies the who (identifying role responsibility), the what (giving step-by-step procedures for the operational task), the when (establishing restoration of service and time-based requirements) and the how (displaying accurate company documentation with detailed examples given). The following outline shows how to accomplish both an initial rollout of policies and procedures and continuous training during the year:
Train all employees (management, CSRs, field employees, etc.) on how to access, understand and use the contents of your company's policies and procedures manual.
Have supervisors use the policies and procedures to ensure no shortcuts are taken when training new employees.
Hold safety meetings on a monthly or quarterly basis when policies are updated by code or operational changes are made; use your manual as a "living document" in the daily operations of employee training.
Track who attends the safety meetings in a technology-based system so you can follow up with anyone who needs initial training, such as new technicians or CSRs, or provide possible continuing education units hours for employees who may meet your state requirements.
To protect your company in the event of an incident leading to a legal claim, it's critical that you have a written policies and procedures manual for your employees to adhere to. You can develop your own manual, but it will likely save you time and money to partner with a propane safety provider who can draft a policies and procedures manual that aligns with your company's offerings and adheres to local, state and federal propane compliance requirements. Protect your company from both operational and safety liability by reviewing your propane operations today and beginning the process.