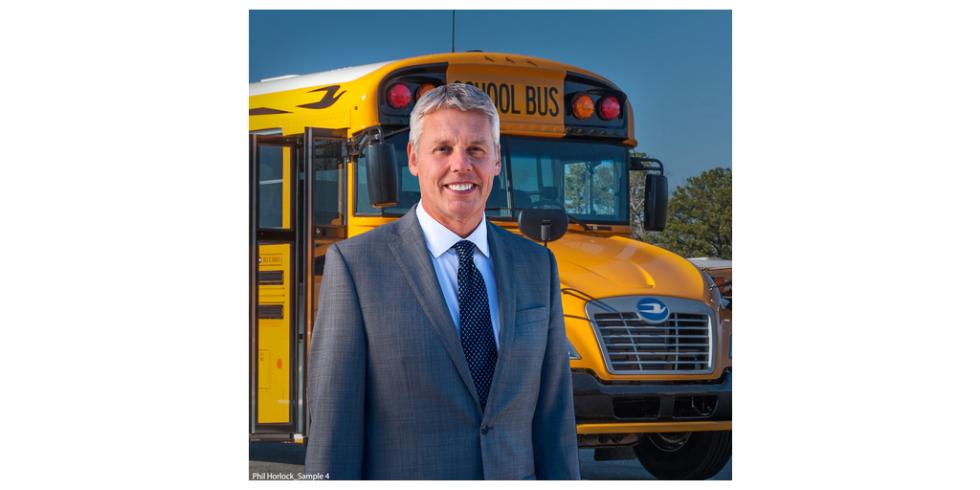 MACON, Ga. — Blue Bird Corporation announced that Phil Horlock will again lead the company as CEO. Blue Bird's board of directors has appointed Horlock to assume the position of president and CEO, effective immediately. Horlock held this position for nearly 11 years between 2011 and 2021 and presently serves on the board of directors.
Matthew Stevenson, president and CEO of Blue Bird Corporation, is leaving the company for personal reasons. Stevenson has also exited his position on the board of directors.
"I am delighted that Phil will be resuming his position as president and CEO of Blue Bird," said Kevin Penn, chairman of the board. "Phil brings extensive knowledge and experience of the school bus industry and the company to this role. During Phil's prior tenure, Blue Bird significantly grew both top-line and bottom-line financial results and firmly established itself as the industry leader in alternative-powered school buses. Phil was instrumental in driving Blue Bird to develop Electric Powered School Buses and to establish a leadership position in the delivery of these buses. It's great to have Phil leading Blue Bird once again."
Horlock will be relocating to Macon, Georgia, to assume the leadership position at Blue Bird's headquarters.
"It's an honor to be back at Blue Bird," said Horlock. "We have an amazing team in place and I am looking forward to building off the strong first half performance and driving future growth at Blue Bird. I'm very excited to be rejoining our team in Georgia."