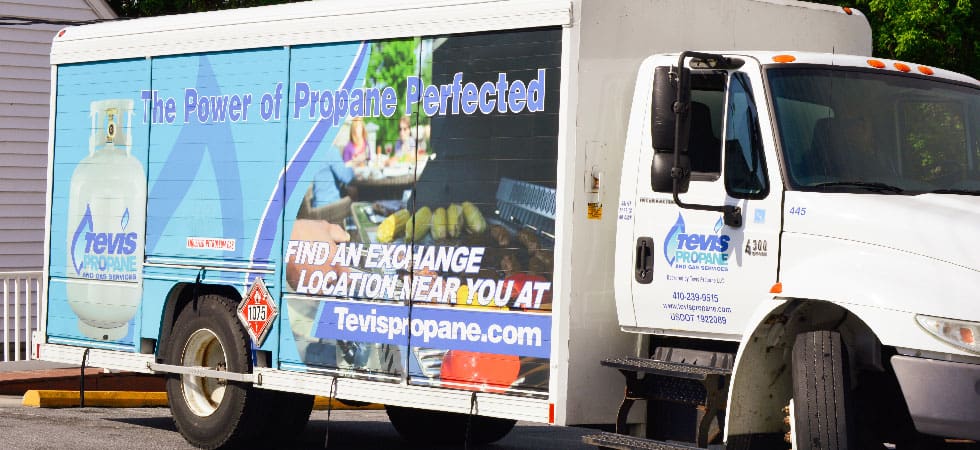 How Tevis Propane has cultivated a strong service reputation & showroom expertise to find & retain customers
Unlike its competitors, many of which are part of large national companies, Tevis Propane of Westminster and Hamstead, Maryland, touts its local company as unique and believes that adding burner tips to customers' homes is the best way to add propane load. Tevis Propane is part of the "Tevis Family of Companies" founded as S.H. Tevis. The Tevis group includes Tevis Propane, Modern Comfort Systems, Modern Comfort Security, Tevis Home, Husky Heating Oil, Rotz Oil, Penn-Mar Oil and Stover Energy.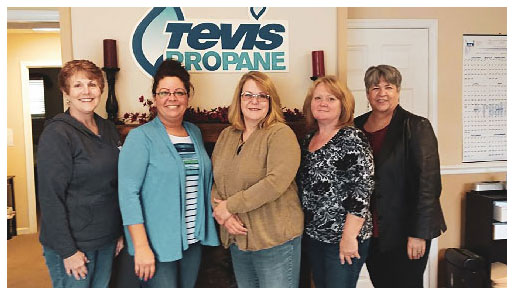 According to Katie Forbes, director of sales and marketing for Tevis Propane and Tevis Home, the Tevis Family of Companies is unique due to the core pillars of reliability, dependability, integrity and response. When making a call, "customers seeking service will reach someone local, not a national call center," she said. "We advertise on the radio, Google and cable. We have driven a truck in local parades and had 'Touch a Truck' events at the elementary school."
The Tevis Family of Companies vows on its website to communicate honestly with every customer, provide personalized service and look after their best interests. The vow includes responding quickly to customers' needs and working proactively to ensure customers receive worry-free service. The site states that all employees embrace these principles in daily activities, regardless of job title.
After starting in the Maryland oil business in 1932, Tevis added a heating, ventilation and air conditioning business (HVAC), which brought a new focus on service as one of its key benefits. Dave Honeycutt, executive vice president of Tevis Propane, said the selling and servicing of propane appliances and hearth products is critical to the success of the propane venture.
"We built a 3,000-square-foot showroom to showcase our propane appliances," Honeycutt said. "With a staff of 30 technicians on the road with the HVAC business to service the water heaters, propane fireplaces and other appliances, we are able to take care of everyone."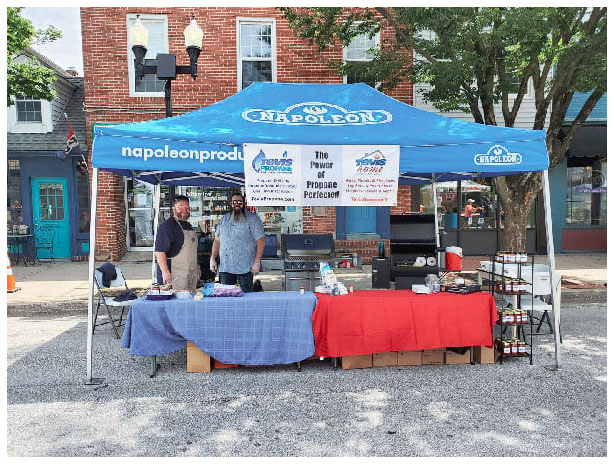 "Many of our customers initially purchase a propane fireplace," Honeycutt said. "Our hearth options tend to make customers associate propane with enjoyment rather than just another utility. Once they see propane in a positive light and associate propane with enjoyment, we are able to discuss other ways to further their enjoyment with propane. We ask if they know they can cook food and heat water with propane. This opens the door to adding more burner tips. We've done especially well adding water heaters." 
Tevis Propane continues to ramp up the selling and servicing of propane appliances — activities which were more commonplace at other retail propane companies in the 1950s, 1960s and 1970s.
Another unique offering of Tevis Propane to increase burner tips is the loaned underground propane tank. "For the homeowner, the loaned tank was simply built into the plan," Forbes said. "The relationship between Tevis and many builders has gone back 15 or more years. This is usually a win-win-win for the customer, the builder and us." Forbes said the customer can later buy the tank at a depreciated cost.
According to Forbes, sales at the home store were up 41% from March 1, 2020 (at the start of the COVID-19 pandemic) to March 1, 2021.
"This was consistent with grill and hearth sales increases at stores such as Lowes and Home Depot across the country during the pandemic," Forbes said. "Cylinder sales also increased dramatically during the pandemic. We had restaurants that required so many cylinders for expanded outdoor dining that we installed exchange racks at many of these restaurants. Trucks would restock the racks regularly. Several Chick-fil-A restaurants have used cylinders for heaters for their employees who take orders outside with a tablet in the drive-through line. It will be interesting to see what the long-term effects of this new approach are."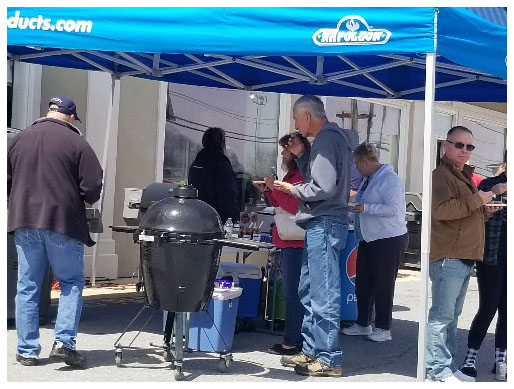 While the COVID-19 pandemic boosted demand for propane appliances and cylinders as more Americans stayed home, some of the events that had played a role in introducing customers to propane appliances had to be curtailed due to COVID-19 safety protocols.
"We had held a popular annual BBQ grilling class for several years, but that has had to be cancelled last year and this year due to COVID-19," Forbes said. "Grilling classes were not just about propane. We also taught people about cooking with charcoal and slow smokers, as we had those types of appliances as well. We hope all of the classes and events can resume soon."
Forbes noted that another unique aspect of Tevis Propane's service was also briefly curtailed by the pandemic.
"We have a policy of conducting an in-home visit to check the gas systems prior to signing on new customers," she said. "This was curtailed when COVID-19 hit in March last year, but that was a time of year when winter was wrapping up, so it wasn't as big a problem that we didn't resume going into houses until mid-April. We did still check all outside systems during that period of time."
Customer service is important to Tevis Propane, according to Forbes. "We are very proactive about communication, and we went paperless with the process two years ago," she said. "We like to have people who answer phone calls be able to answer questions without passing the customer on to someone else or having to have them wait for a call back. We prefer a consistent plan where customers get answers when they want them."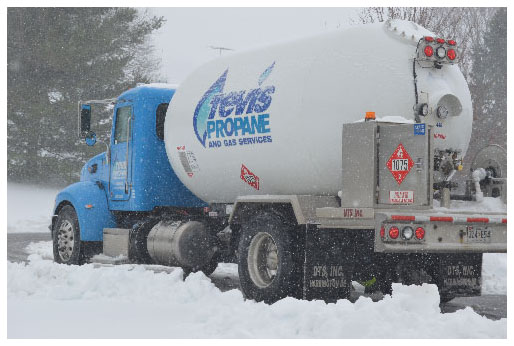 A plan of checks and balances is in place to streamline the process for attracting new customers to the company. "We use a software system so that critical steps in working with a new customer are tracked and don't fall through the cracks. Some steps must be completed within 24-72 hours as customers move from leads in the sales process to needing an installation and gas check."
Forbes said the timing for the new system was good because, in the past, folders were passed around from employee to employee.
"That was not as good a plan with the pandemic," she said. "Once on board, the customer moves to the back-office system. This begins the tracking of our relationship with each new customer."
For Tevis Propane, leveraging their ability to maintain close personal relationships with new and existing customers is paramount in order to provide unique value to a propane market dominated by many larger companies that may not have the capacity to be as attentive to their entire customer base.