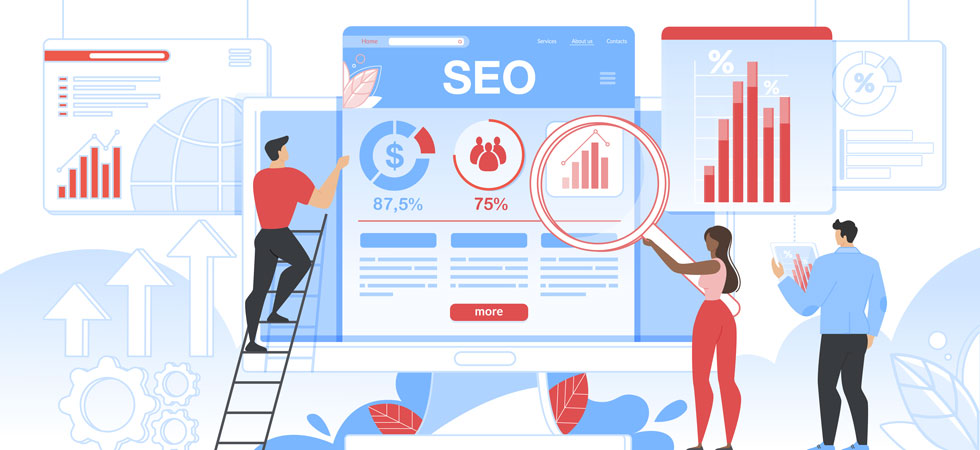 Snag first place in location-based searches with a robust content strategy
Wednesday, March 16, 2022
Your website alone is not enough to grow gallons. You need to appear in the top five results of a local Google search — otherwise, your propane business will remain stagnant. Even with a lead generation website funneling in leads, you have to drive visitors to the site first. And for your service-area-bound business, focusing on increasing your search engine rankings for location-based searches is key.
Last month we discussed how claiming and optimizing your Google My Business profile can give your business a major search engine optimization (SEO) boost. Continue reading to learn how to improve your local search rankings with an organic content strategy.
Help Google Love Your Propane Website
Google wants to serve great search results to its customers. It is always looking for sites with high quality content and credibility. Google gives a high ranking to sites with strong content because these sites help people reach their goals. Strong credibility is signaled by metrics like backlinks (sites that link to you), time on your site (do people stick around because your content is helpful?) and more.
Boosting your propane company's ranking in Google means improving your standing along these metrics. We're going to dive into ways you can apply this thinking to boost rankings in your specific service area.
3 Strategies to Drive Local Visitors to Your Propane Site
1. Show Up in Local Search With Service Area Pages
Your customers are searching for things like "propane near me" or "propane company in Dayton." You want your website to show up at the top of those search results! Google tries to deliver local, relevant results to search queries. However, its map-based and organic search results are based on proximity to the searcher or search term.
This means that even though you deliver propane in Dayton, Ohio, your business still may not show up in the top three because your office is three towns over. Service area pages help you overcome this obstacle and show up in Google searches for the key towns you serve. (See the sidebar at right for simple steps to build local landing pages.)
2. Sponsor Local Organizations; Win Links to Your Site
You are more than a local propane business owner. You're a member of the community. And I would wager you already support a number of other local organizations both personally and professionally. Your regular sponsorships or donations can give you a local SEO boost if you simply ask for a link to your website. In fact, many organizations now include a backlink to your website in certain sponsorship tiers.
Backlinks from local organizations will build a "link profile" that signals to Google that you are a trusted and local business. So, whether you regularly contribute to the local animal shelter, an annual 5K, a youth sports organization or something else, make sure to look for sponsorship options that offer a link to your website.
You can push your local sponsorship further by:
Publishing a press release that shares your involvement — By sharing your story in a post and linking to the organization's website, you are promoting their cause and deepening the search value of your post
Sharing causes on social media — Driving traffic to their website will help their cause and raise awareness
3. Share Your Expertise Via a Blog
You want to help your customers make informed decisions about what propane tank size is right for them or whether they can save by ordering propane in advance. Giving away your expertise for free in a blog is the perfect way to answer these questions. When you blog, you're creating high-quality, thought leadership content that is truly helpful to your customers.
Google is also reading your content to serve customers asking for your particular area of expertise. When Google's algorithm finds your website's content valuable, it pushes your website higher in the search results.
This leads to more site traffic and, inevitably, more leads for you. Blogging is a long-term business tactic that allows you to dominate the search results.
To maximize the potential of this strategy, your team needs to post at least 50 blog posts. That goal might seem daunting, but you can get there. Try starting with your 10 most common questions from customers and create a plan to write about them.
3 Simple Steps to Build Local Landing Pages
Pick five towns that you want to target
Build website pages for those five towns
Include local keyword phrases, such as "propane delivery for Town X"
Note: Don't use the same content for every page. This is called "duplicate content" and can have an adverse effect on your rankings.
Moving On Up (in Local Google Search Rankings)
If you only take away one thing from this article, let it be this: If you want your website to be found, you need content that will be useful and relevant to your local prospects. Generating useful content can be a time-consuming process, but you don't need to do it all on your own. Consider hiring a professional digital marketer that can help you craft Google-worthy content to make sure you are easily found next time a prospect searches "propane near me."