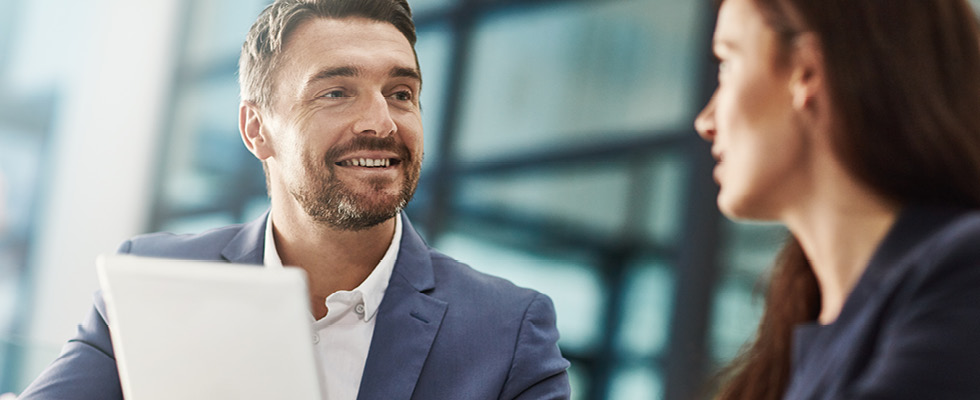 The importance of planning for future sales with your team
There are many ways to grow your business. The best and most common ways are through new sales or acquisitions. Both have their value and need proper execution and analysis to execute properly. Planning is critical to success in either of these strategies.
A solid sales plan is one of the most important elements of selling. It takes time to build a plan, but you risk failure without it. When I was in the landscape industry, the best lesson I learned was that you "dig a hundred-dollar hole for a five-dollar tree." This allows the roots to expand easier and provides a much higher chance that the tree will mature and thrive. A solid sales plan will also help to forecast the financial and production needs of your company. The plan is the foundation for success.
Sales is not just about a salesperson calling on new or existing customers. It is a process. When followed with discipline, it can be highly successful. We need to fully understand the process. To do this, we must do our homework.
The sales process is relatively simple. It all starts with your team. How do you begin? The most important element is for your team to understand what you are selling. Is it a product, service, value, peace of mind, etc.? The correct answer is all the above.
Encourage your sales team to keep in mind that listening to the prospective customer is the most important part of the process. By asking the right questions and listening to the customer, your sales representatives will be more effective at providing solutions. One strategy is to keep customer needs in the conversation. Jerry Acuff writes in his book "Start Thinking Like a Buyer" that the focus is on your customer, not you. What does this mean? It means your sales team needs to relate to the customers in a customer-oriented way. Work with your team on being polite and finding some common ground with customers to set the tone and gain trust.
Acuff provides some simple steps to engage customers. Here are a few you should consider:
"Prepare for the call not because it is important to you, but because it is important to them."
"Remember all conversations are voluntary and the ideal listen/talk ratio is 50/50."
"Meaningful dialogue begins with intent and ends with your assessment."
These strategies will encourage customer relationships and increase trust between your salespeople and the customers. We always hear that people buy from people. This is especially true when people are thinking about spending their money — people are more likely to invest in purchases from someone they trust.
Setting Goals in Sales Planning
The research and homework your sales representatives do prior to visiting a customer is part of planning. Start by setting goals with your team. These goals must be realistic and measurable. This involves understanding your markets, offerings, business climate, competition and more. Goals are a great tool, but useless unless you have a strategy and plan to execute and achieve the goals.
Individual sales goals must align with your company goals. Many companies set sales goals while not considering the overall company objective.
For example, a sales manager may set goals related to how many new customers they want to gain. The salesperson's objective becomes gaining as many new accounts as they can to gain the maximum compensations. But if the company has minimum profit margins and a profile for good accounts, this must be part of the goal. If a salesperson gains 100 new customers at a low profit, this can be a negative impact to the company.
Low profit is not just the margin; it is also the total cost of gaining and maintaining the customer. These costs can include introductory offers, slow paying accounts and high-maintenance and demanding customers. All these cost the company in labor and financials. It is critical that the plan includes desirable and profitable targets for your sales team.
Sales Planning
Sales planning is the process salespeople follow to determine how they will meet sales goals. Sales plans should include documenting goals, actions and timelines. There are several websites and organizations with basic plan templates.
Sales managers and salespeople start this process by creating a list of potential new and existing customers or accounts. This list needs to be prioritized and categorized. You can rank them in value to your organization by a simple A, B, C system. This helps prioritize time spent on each account and ranks accounts according to the company's objectives and strengths.
After your sales team ranks the accounts, determine which products or services to sell. A detailed account plan documents the actions and timelines to achieve your goals. Every member of your team should have a plan. This is the key to success. Identify opportunities and build a plan to execute. The plan should include all the steps needed to close deals and gain customers. An account plan does not need to be complicated or elaborate.
Keep in mind a simple process works. The elements of the plan must include opportunity, gathering information, an action timeline and a close date.
If you have a customer relationship management system, the process is quite simple and easy to create. If not, it can be accomplished on a simple form. The format is not as important as having all the steps documented. Each individual sales plan should start with the opportunity. Each sales representative should qualify the opportunity first, then gather as much information on the customer as possible, including their needs and expectations. Once researched, the rep can decide on the solution and share with the customer. This is where they close the deal.
Follow Up
It's not always over when your sales representative has closed the deal. The plan for each team member should include follow-up steps to make sure they have met customers' needs. Schedule additional follow-up calls on customers' satisfaction. You may discover that they have concerns related to an aspect of your business together. This can help your team and your company improve.