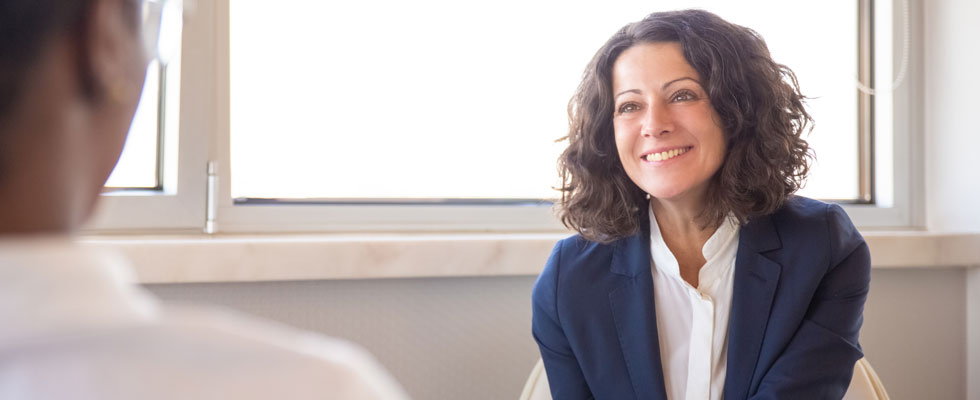 Navigating difficult conversations with different styles of communication
Monday, September 26, 2022
As managers, we've all been faced with the need to have tough conversations, some of which we probably ended up avoiding altogether. When it comes to difficult issues like an employee's poor performance or an employee who is not promotable, managers must learn to show courage.
One of the toughest demands a manager can face is the need to address performance issues with an employee who has also been overburdened by staff shortages within the company. This employee may believe they deserve a higher rating because of the volume of work they have been assigned, but there are also areas in their performance that need improvement — regardless of the company's current workforce challenges. If you only give this employee what they want, you will do them a disservice by withholding the honest feedback they need in order to advance their career.
A foundational principle of management courage is to be the most honest you can be without being brutal. But that doesn't mean everyone needs to receive feedback in the same way. You must learn not only to be courageous in delivering the feedback, but also to deliver it in a way that the employee can hear and make use of.
Let's look at an example of two different employees. Mark and Sarah both work for you and both are receiving a lower performance rating than last year. Your department has had a tough year due to a hiring freeze, and both Mark and Sarah have been working hard but not producing the results you need.
Mark is the kind of employee who apologizes profusely when he makes a mistake and who is far harder on himself than most others are ever inclined to be. Sarah, on the other hand, is an "in-your-face" employee who has no filter on her own communication and expects you to be direct with her. How do your conversations with each of them differ?
With Mark, you'll take a gentle approach and let him find his own way. "Mark, you know how valuable your work has been to the team and the organization, and I recognize that staff cuts have made this a tough time for you. I think we would both agree that your performance this year has not been as strong as it could be, though. What are your thoughts? Can you tell me what areas you think you might need to focus on improving?"
With Sarah, however, an approach like that will allow her to believe the issue isn't as serious because she needs a much more direct conversation. She will fall short again next year because you haven't communicated to her in a way that is meaningful to her and likely to change her behavior. Instead, you need a very firm, no-nonsense approach, such as, "Sarah, your performance really slipped this year. I know staffing levels are down, but we knew that when we set your goals last year. You committed that you could accomplish those goals we agreed upon in your last performance review, but you haven't delivered the results you promised. Even if the staffing levels changed in the middle of the year, you needed to assess the situation when it changed and come to me to let me know you were going to miss your goals if they weren't reset."
Continue with, "I want to make sure that you hit all the goals we set for you in the coming year because I want this next year to be a much better example of the level of work you are capable of and the results I know you can deliver."
Whatever the issue at hand, good leadership involves knowing and understanding how your employees will best receive constructive feedback or respond to a tough conversation. How much do you know about what makes your employees tick?