Saturday, November 25, 2017
By Frank B. Thompson… The propane industry has struggled for years to find affordable and available insurance for its members. Fast-forward to 2017 and there are new insurance companies and programs willing to write your company's property and casualty program at a much lower price than you are currently paying.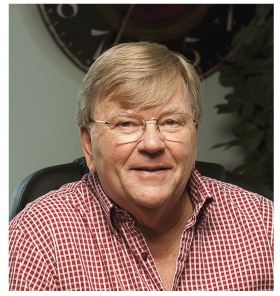 Unfortunately, when marketers receive a greatly reduced insurance premium quote, they focus on the past two or three winters that were too short and too warm. They look at their slowly dwindling bank account and then compare their current quote from the insurance company with which they have a long track record of stability and good service to the potential savings offered by a new insurance company. As a result of this thinking, they jump to the lowest quote without considering the consequences, but was the cheap premium based on the same coverage?
Twenty-five years ago, insurance companies offered all-risk policies that included all the coverage that a propane marketer needed. However, over the past decade and a half insurance providers have removed all-risk coverage and now provide a basic policy without the broadened coverage, forcing your company to buy each policy separately in lieu of having all coverage included in a single one.
Just What Is Covered?
For example, coverage for employment-related practice claims were once covered under the general liability policy, but they are now excluded and the coverage has to be purchased separately. Another example is with excess, or umbrella policies. Does the new quote cover pollution on a following-form basis? Propane is not a pollutant in the true sense, but all propane umbrellas or excess policies must follow the primary form exactly. They should not exclude the coverage provided by the MCS90 and the broadened pollution endorsements.
Current insurance buyers believe that with so many choices all insurance companies are the same and provide the same coverage and the same service. Nothing could be further from the truth. Claims handling is only one area that differs, with some companies knowing exactly what to do in the event of an incident, having cause-of-loss engineers available and propane attorneys at the ready to protect your company.
What about the agent? Does he or she have experience in writing policies for propane companies? Just because insurers buy propane from your company doesn't mean they bring the necessary expertise to write your insurance. Many agents that write one propane company do not have direct access to insurance markets that write propane insurance and are forced to go through another broker, which usually results in less coverage that can be more expensive.
Further, the underpricing tactic of some insurance underwriters trying to develop a book of propane businesses results in less premiums to pay claims. Lower premiums lead to a loss of cash flow that quickly impacts the insurance company's loss ratio. The rising loss ratio will force the company to either raise rates or stop writing insurance for propane marketers.
Overall Loss Ratio Increase
Insurance premiums that are too cheap increase your company's overall loss ratio (losses divided by the premium). The cheap quote that substantially reduced your premium will definitely increase your loss ratio if you have a claim. Second, commercial auto insurance losses nationally are approaching 179%. This means that for every dollar that the insurance company receives through premiums, they are paying out your dollar plus reaching into surpluses for another 79 cents. The high loss ratio is the result of underpricing for the past several years, the increased cost of purchasing and repairing vehicles, auto claims that are trending higher by 12% to 14% each year, and increased claims from distracted drivers.
The summer and fall of 2017 has also severely impacted the insurance industry. Large areas have been hit by wind and hail losses, and the major hurricanes that struck Texas and Florida and the wildfires burning in California are all limiting the ability of insurance companies to maintain low premiums. So, what is the danger to the marketer tempted by cheap insurance with a new carrier that has a high loss ratio? Marketers may find their company's policies are canceled at renewal or that premiums skyrocket. The struggle in those cases is to find insurance that is affordable.
Frank B. Thompson is a chartered property and casualty underwriter based in Phoenix, Arizona. He is the owner of PT Risk Management, an independent insurance company specializing in writing propane and petroleum risk policies throughout the U.S.