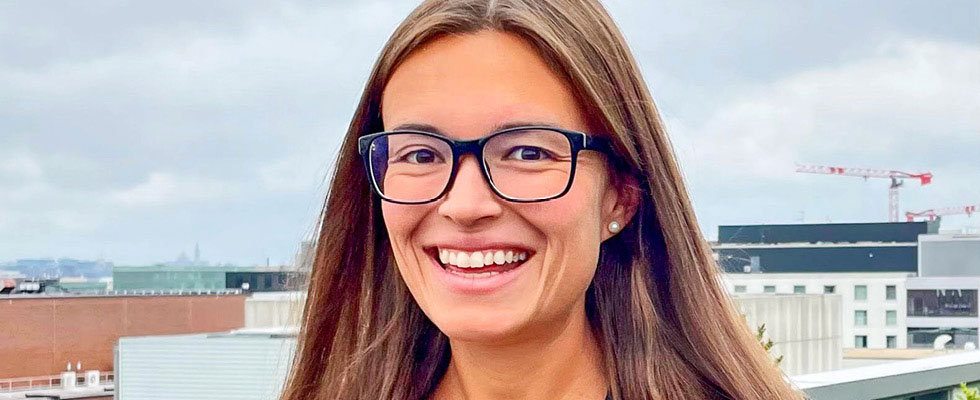 The new director of regulatory affairs & associate general counsel shares how new voices bring new solutions & creativity to the industry
Tuesday, January 31, 2023
Kate Gaziano, director of regulatory affairs & associate general counsel, National Propane Gas Association
Describe your current role at your company.
At NPGA, I represent the industry on a broad portfolio of regulatory issues, advocating before federal regulatory agencies by drafting comments and meeting with staff from government agencies, such as the Environmental Protection Agency and the Department of Transportation. I also work with NPGA members directly in an effort to help them navigate the complex federal regulatory space.
What led you to working at NPGA?
I had long been interested in working in the energy world ever since doing some work involving the Federal Energy Regulatory Commission several years ago, and I was also interested in working at a trade association.
At NPGA, I love being able to work with such a diverse membership — from small, family-owned businesses to multinational companies — on such dynamic and important issues.
It is especially rewarding to help advocate for the propane industry and help reduce regulatory hurdles that NPGA members face.
What motivates you?
Interesting, challenging work and being able to see the positive impact that our regulatory affairs efforts have on the industry.
How do you keep your skills up to date and/or continually focus on personal career growth?
I spend time staying up to date on the industry and the regulatory agencies by reading a wide variety of online publications, the Federal Register and news sources.
How do you think the propane industry can benefit from new perspectives?
New perspectives bring new ideas, new solutions and creative ideas. Propane is a clean energy source that can and will become an even more important fuel source in the future, and we need new perspectives and new voices to reach new folks and to advance the industry.
What goals do you hope to accomplish in your role at NPGA?
I hope to help advance members' business and advance the use of propane throughout the country, as well as help members navigate the federal regulatory space.
What do you do to relax/unwind after a day of work?
I'm a huge college sports fan, especially college basketball. (Go UVA!) About a year ago, I took up running and have enjoyed running a couple of local 10Ks and half marathons.
If you could start a new hobby, what would it be?
I would love to pick up tennis or pickleball, or some sort of casual team sport.