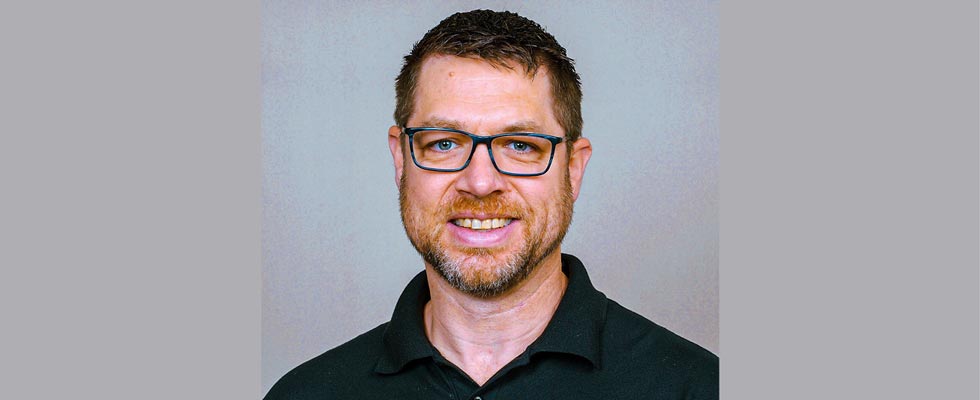 The vice president of finance reflects on his career influences & what he's interested to learn about the propane industry
Jason Steichen, vice president of finance, Gas Equipment Company Inc.
Describe your current role at your company.
My current role oversees all accounting functions and provides accurate financial insights.
What did you want to do for a living when you were a child?
I like this question and use it quite regularly during interviews. For me, I wanted to be a coroner for multiple reasons. I love solving puzzles or problems, and determining the cause of someone's death would be challenging. I feel satisfied when problems or puzzles are solved. One of my favorite subjects was biology, and dissections were fascinating. [Being a] coroner combines both of those loves.
What's the best advice you can give to someone who just started their career?
My best advice to someone freshly starting is to have a growth mindset, be comfortable with being uncomfortable, and network. Today, careers do not have the same trajectory and path as past generations, and the work environment is transforming faster than ever due to technology.
An individual has to constantly be taking actions to increase their knowledge about the industry, companies' platforms capabilities, skills (hard and soft) and learning how to adapt to be successful.
Who have been the strongest influences in your career to date?
Everyone I had the privilege to work under and with. I would not be here today at Gas Equipment Company (GEC) without my interactions with all my past colleagues and external stakeholders. Over the years, I have learned something from all my interactions that have been applicable in one way or another. But suppose you are looking for a specific individual who changed my career. In that case, there have been two outstanding managers: Monish Sanghavi at Goldman Sachs and David Woodlard at Gibson Energy.
Do you have any lessons learned over your career that have helped you transition into jobs in new industries?
My career has covered banking, oil and gas midstream, real estate management, event marketing and now a wholesale distributor. The lessons that have allowed me to transition into new industries are to leverage peoples' knowledge; don't be afraid to acknowledge lack of understanding and ask questions; and when performing tasks, do not just do the task, but understand the concept and the impact it has.
What are you interested to learn more about in the propane market?
Given the hyperfocus on climate change and all the governmental regulations worldwide to move to renewable energy, I want to learn more about propane, its benefits and how I can [provide] support to grow this exciting industry.
Who is your hero?
This is an easy one — my wife. God has blessed me by bringing her into my life. What amazes me and what I love her for is her strong will, mindset and can-do attitude. When she makes up her mind that she will do something, nothing gets in her way of achieving those goals.
Are you a morning person or a night owl?
Morning person by training. My son (when he was younger) and youngest daughter (7) have this biological clock that will not allow them to sleep past 7 a.m. — at the latest. But I would not change it because it is a great way to start the day with quality time with them.
What's the coolest thing GEC is working on right now?
I am excited to join GEC at this time and participate in its journey because it has such a strong history. The coolest thing that GEC is working on is diversifying our offerings and growing our footprint. Our segments now include LPG, cryogenics, petrochemical and integrated systems. Being a data nerd, our integrated systems product line offers a unique opportunity for companies to streamline operations further and gather data to manage their companies effectively.
What do you like to do on the weekends?
Beyond spending time with family and friends, I coach volleyball to boys and girls at a club level. I absolutely love the sport and have played it for decades. To give back to the sport that gave me many memories is a lot of fun. Plus, there is no better feeling than seeing the smile on a player's face after they have properly executed a skill during practice/match play or made an outstanding play and getting to celebrate with them.