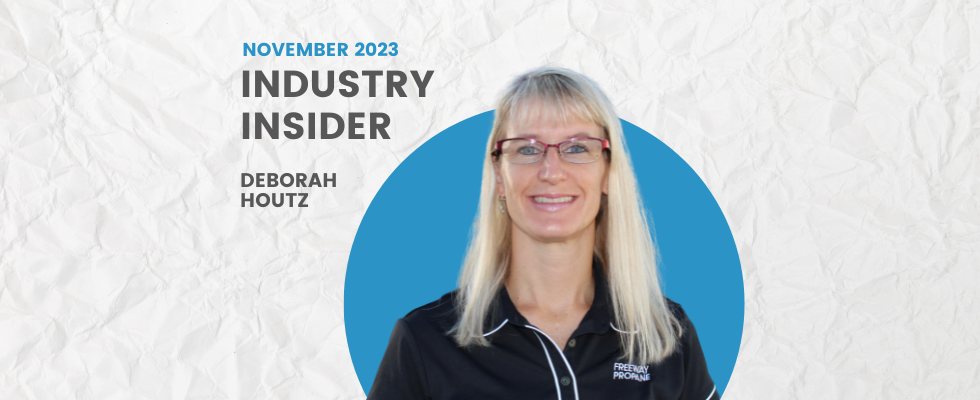 The office & financial manager shares cash flow tips from the finance side of the propane business
Thursday, November 30, 2023
Describe your current role at your company.
My role is to oversee financial transactions, office functionality and customer and employee relations.
How did you get your start in the propane industry?
While going to college and earning a degree in French, I worked in a grocery store office. Back in 1997, a friend noted my office skills and asked me to apply for the position at his employment location, Freeway Propane. Before this job, I thought everyone used natural gas. I have learned a lot over the past 26 years about the amazing versatility that propane offers the world.
What are the most important things you have learned in the accounting department of a propane company?
Numbers really matter. It is important to stay on top of the cash flow because you can see which direction the company is headed. I have learned that winter income can sustain a company throughout the year, but there is a large client group that prefers to purchase in the summer when prices are generally lower. We cater to both groups to stimulate our sales.
Are there any recent trends that have impacted how Freeway Propane handles customer payments?
We have found that offering a cash on delivery (COD) discount helps our customers save money and keeps our cash inflow healthy. We also offer a summer fill special to keep our drivers busy in the summer and it helps our customers be ready for winter. Although card payments are costly, they are time savers. So, we allow all forms of payment, generally, without extra fees.
What are the best and worst pieces of advice you've ever received?
The worst advice I have received businesswise is to add service charges to our customers' invoices. You can nickel and dime your customers to death. We try to be upfront with our pricing and avoid any deception or miscommunications. The best advice I have received personally is to break down a problem into its individual components to help keep my emotions out of an already difficult situation. This has helped me improve my approach to problem-solving, particularly during a software changeover or busy season with high demands.
How do you keep your skills up to date/continually focus on personal career growth?
Technology changes all of the time. Usually, when I encounter a need to update my skills, I use YouTube videos or other resources to help improve my abilities. I am engaged in some cross-training, as well, which enables me to not only understand the financial aspects of the business, but also to obtain hands-on experience in filling propane bottles, understanding tank maintenance, fittings, etc. This allows me to answer customer questions and assist with many of my customers' concerns.
What's the toughest decision you've made in your role?
Choosing a new software system is truly a tough decision to make, and any new software package requires substantial time to address learning. I have assisted in three software changeovers during my career here. The most recent one has been the most difficult and has had the steepest learning curve. Part of my role is to develop procedures and training for office employees to incorporate the new software into our work environment.
What do you think is the key to professional success?
Being upbeat and seeing growth and increased demand as the positives that they are for the company, as opposed to focusing on the increased stress and workload for me. This has been integral for the success of both me and the company.
I also believe that creating positive relationships with other professionals within my industry and providing exceptional customer service has been key to my success.
If you could have dinner with anyone, alive or dead, who would it be?
If I could have dinner with anyone, it would probably be George Washington. This great man, who started out as a land surveyor, became a master in motivating his soldiers and had a spirit that never gave up, even during the absolute darkest of times. He was a man of integrity and he had a clear understanding of what freedom looked like: allowing prosperity and balance to blossom in society.
What's the best compliment you've ever received?
I am always very complimented when a customer is happily surprised that I am able to answer all of their questions. It is fulfilling to connect with people and feel like I have something unique to offer. Propane knowledge is not widely known.
If you could start a new hobby, what would it be?
I am engaged in quite a few hobbies such as running, hiking, martial arts, scrapbooking, genealogy, gardening and cooking. If I can find the time, I would consider taking up a hobby in motorcycling. It brings a whole new feel to riding my beautiful American roads and might give me the opportunity to develop some knowledge in tinkering with small engines.