(February 3, 2020) — The World LPGas Association (WLPGA) has once again received the honor of being short-listed for the Green4Sea Initiative Award. This nomination was received for the WLPGA's organization's "LPG Bunkering, Guide for LPG Marine Fuel Supply" Report of 2019.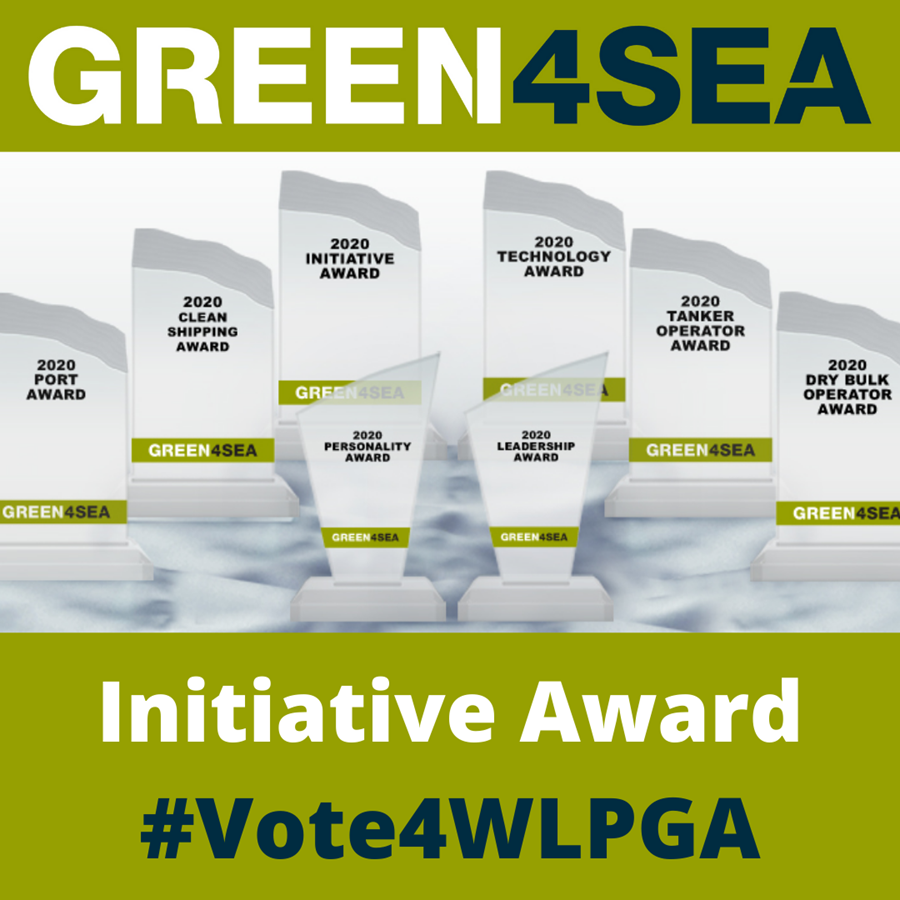 GREEN4SEA Initiative Award is awarded to any organization or association that has sparked, realized, or significantly contributed with a specific initiative toward more environmentally sustainable shipping. The WLPGA nomination is a vote of confidence for the significant work done by the organization on behalf of the marine industry.
The award is granted through a voting process. BPN invites propane industry professionals to cast a vote for WLPGA and its work deserving of this presitigious award.
Voting takes less than five minutes. Click the link below, scroll down to
'Green4Sea Initiative Award'
and click '
Start,'
then on the WLPGA and click 'Continue'
https://events.safety4sea.com/2020-green4sea-awards/