By Emily McComas…
It's the problem on everyone's mind: How to find and keep successful employees. Today, not having enough drivers and service technicians plagues the operation of most propane companies.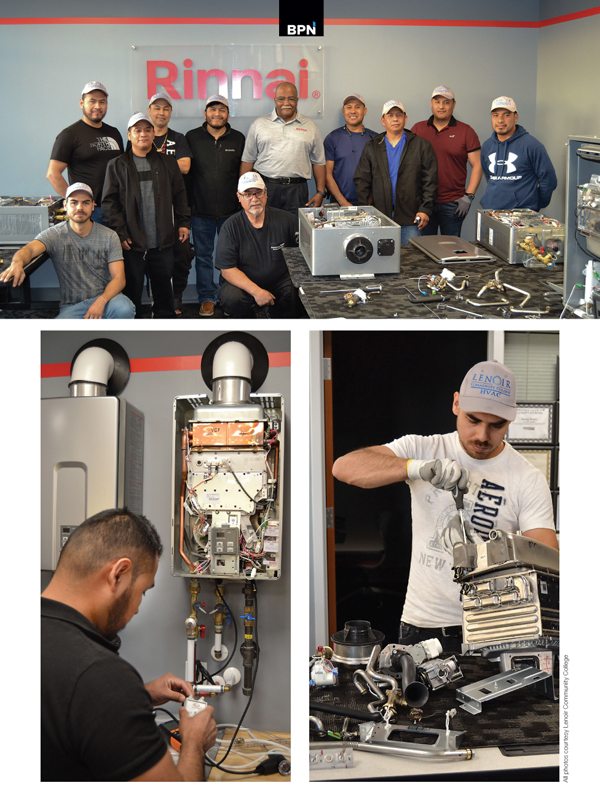 But now a few organizations across the U.S. are turning what was once a challenge into a competitive advantage. The results: a pool of highly trained professionals with the desired skills to fill open positions, and a larger percentage of the workforce that is aware of propane's benefits and can service its appliances.
How is this possible? By strategically inserting propane into the curriculum of local community colleges and technical schools.
One such program is used by
Lenoir Community College in Kinston, N.C.
The school serves students from 29 different counties, as well as some from out of state, and is a huge draw for military veterans and retirees because of three nearby military bases.
The school's new
Energy Distribution Systems Technologies program
began Fall 2019 with 14 students, and 18 are signed up to start during the spring semester.
AVAILABLE CONTENT
The project began when Armistead Mauck, vice president of
Cherry Energy
(Kinston, N.C., est. 1928), took advantage of an opportunity to talk to officials from Lenoir Community College at a manufacturer's association luncheon in 2018.
Mauck was familiar with the school's current HVAC program when he talked to them about adding propane to the curriculum using already available content created by the Propane Education & Research Council (PERC).
The
Overview of Propane Distribution Systems for HVAC and Plumbing Professionals course
teaches service professionals how to safely work with propane. It covers topics about vapor distribution systems, appliance installation requirements, interior gas piping installation requirements, and tests and checks.
Carlos Cotto, director, occupational extension and Latino programs for Lenoir, was immediately interested. He liked the idea of adding propane to the curriculum because it offered a fresh take on a traditional program.
"You can only do so much welding, HVAC, etc. I saw propane as being a total new venue that is connected to everything," Cotto said.
He'd seen the value and use of propane increase in new markets and companies in the local area and believed that "eventually, it will be a product essential to everything."
Mauck put Cotto in touch with Mike Peacock, energy sales director for Rinnai, who helped Cotto build a hands-on training facility that mimics Rinnai's in Peachtree, Ga.
"I wanted a wow factor that would attract students to the program, and so we built a top-notch facility that now includes 12 propane products, with two commercial-specific pieces of equipment," Cotto said.
Cotto also partnered with local companies to match the curriculum with the skills they require for new employees. This has resulted in the program producing technicians who can be hired immediately after graduating. Some companies even reimburse the new hires once they've been employed for six months, so the course is essentially free for the students.
This is how Cherry Energy directly benefits from the program. The first-class training center provides a place to train its current employees, and new graduates are identified as prospective employees.
"We use the community college as a feeding ground for prospective employees who have the skills we desire," Mauck explained. "We're seeking out those we believe are qualified by looking to graduates of this program, and once we hire them, we implement the same tools and abilities that the college trains them on. The college also works to make sure people have soft skills (having respect for customer's homes, etc.) before they come to us."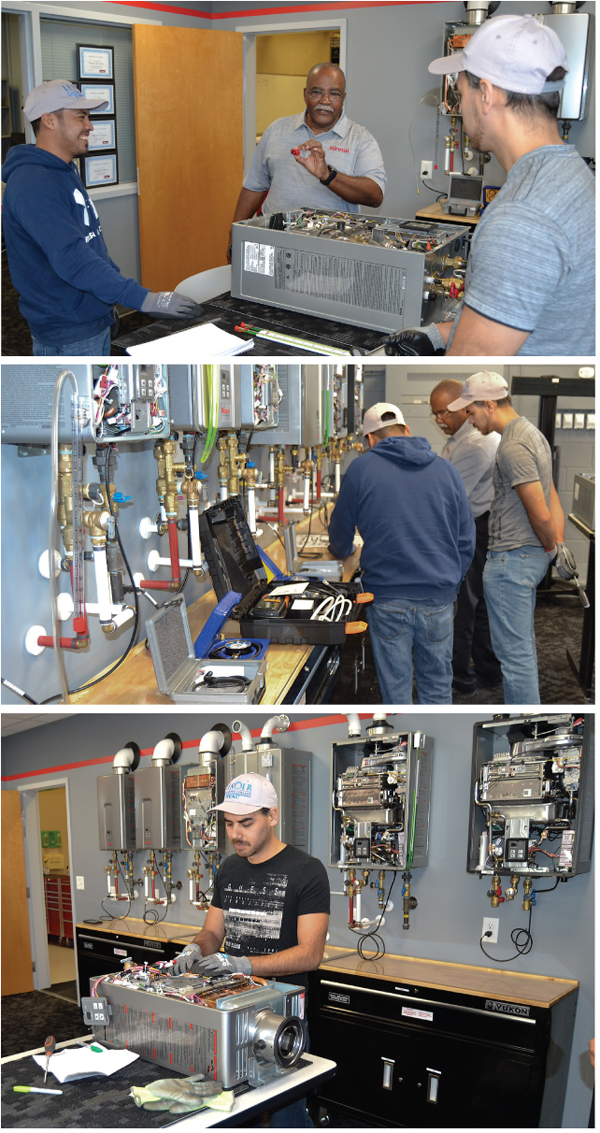 IDENTIFYING CANDIDATES
By taking full advantage of the process to identify candidates through an educational program that fits the company's desired skills, Cherry Energy has created an edge over its competition.
"The objective is to do it better than anyone else and to have that competitive advantage. The only way to do that is to take control and build your own person," he said.
The creation of more programs like this across the country would benefit the propane industry as a whole and is already doing so.
Adding propane to school curriculums ensures that graduates enter into the HVAC, electrical, and plumbing industries with a knowledge of propane and its appliances. It ensures the longevity of the industry by providing a steady stream of people to install and maintain propane appliances in the future, Mauck said.
"Without this program, the amount of knowledge that students would normally have about propane and its systems is zero," he said. "There is a lack of skilled people to work on the great products we have."
It also helps the propane industry compete against heat pumps and electric water heaters because plumbers and HVACs who graduate from these types of programs are familiar with propane systems and can promote them to customers.
OUTREACH TOOLKIT
If you would like HVAC instructors you know to learn how to teach PERC's Overview of Propane Distribution Systems for HVAC and Plumbing Professionals course, tell them to sign up for one of three upcoming trainings: May 18-19, Ocean Springs, Miss.; June 1-2, Chicago; and June 25-26, Phoenix.
You can also download the State Trade School Outreach Toolkit on PERC's resource catalog on propane.com to spread the word about the Overview of Propane Distribution Systems for HVAC and Plumbing Professionals curriculum. This kit includes a brochure about the course, a PowerPoint that can be customized for organizations to speak about the curriculum with schools, email copy templates, and a career day kit table top sign.
https://propane.com/resource-catalog/resources/state-trade-school-outreach-toolkit/
Emily McComas is communications manager with the
Propane Education & Research Council
(PERC)
.
04/13/20