Monday, December 30, 2019
Written By Daryl McClendon…
Dear Natalie,
Congratulations on the 80th anniversary of BPN! In the publishing field, that is quite an achievement. It is particularly impressive since the butane-propane gas mixture had only begun as a residential fuel approximately 25 years prior to 1939. Even then, the fuel didn't really become well established until after World War II. So to have a publication that is devoted exclusively to the propane gas industry that dates back to 1939 is truly amazing.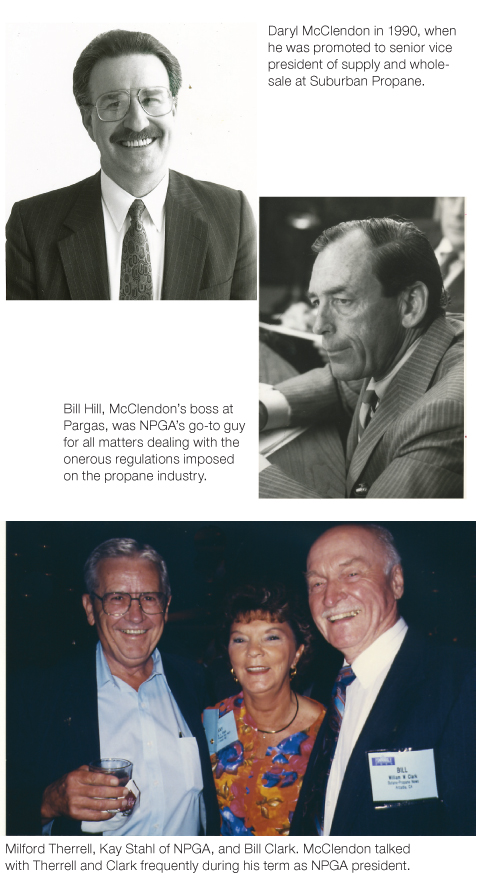 I am reminded that Bill Clark took over ownership of BPN in 1969—50 years ago! I find that significant since I began my career in the propane industry just one year earlier, in 1968. Like BPN's roots, I also started my career on the West Coast. As a recently hired management trainee, I tried to absorb everything I could having to do with propane. For me, BPN was a "must read." I would look forward to each new issue and would usually read it from cover to cover a number of times.
As part of my training and exposure, I was able to attend the Western Propane Gas convention within a year or so of my hire. It was at this convention that I was first introduced to Bill. I was impressed by the fact that he took the time to actually inquire about what all I was doing and about my background. For a young person just starting out in an industry about which I knew very little, I was totally blown away by the attention he gave me.
A few years later, I was transferred to the East Coast and shortly thereafter, price and allocation controls were placed upon the industry. My boss was William (Bill) Hill, CEO and chairman of the board of Pargas Inc. Bill Hill was an attorney, a tax specialist, and served on NPGA's [National Propane Gas Association] board. He quickly became the propane industry's go-to guy for all matters dealing with the onerous regulations imposed upon the propane industry. It was during this time that I got to know Bill Clark much better as he would visit with Bill Hill frequently so he could gather information on the regulations and their impact on the propane industry. I was often in attendance at these meetings.
By the mid-1980s, I had become more and more involved in NPGA's leadership and BPN continued to be a great resource for me to stay up-to-date on industry matters. Then, in the early 1990s, Milford Therrell began his crusade for a check-off program to fund industry projects that would serve and benefit the industry. Bill Clark picked up the mantle and was diligent in discussing and supporting the program with periodic updates published in BPN. Despite constant effort by Milford and others, the concept was fairly slow to develop and gather momentum within the industry. It wasn't until John Blossman's term as NPGA president (four years after Milford) that the concept started gathering serious momentum. I followed John Blossman to the presidency and it was during the time leading up to and during my term that Bill Clark, Milford Therrell, and I would talk on a frequent basis.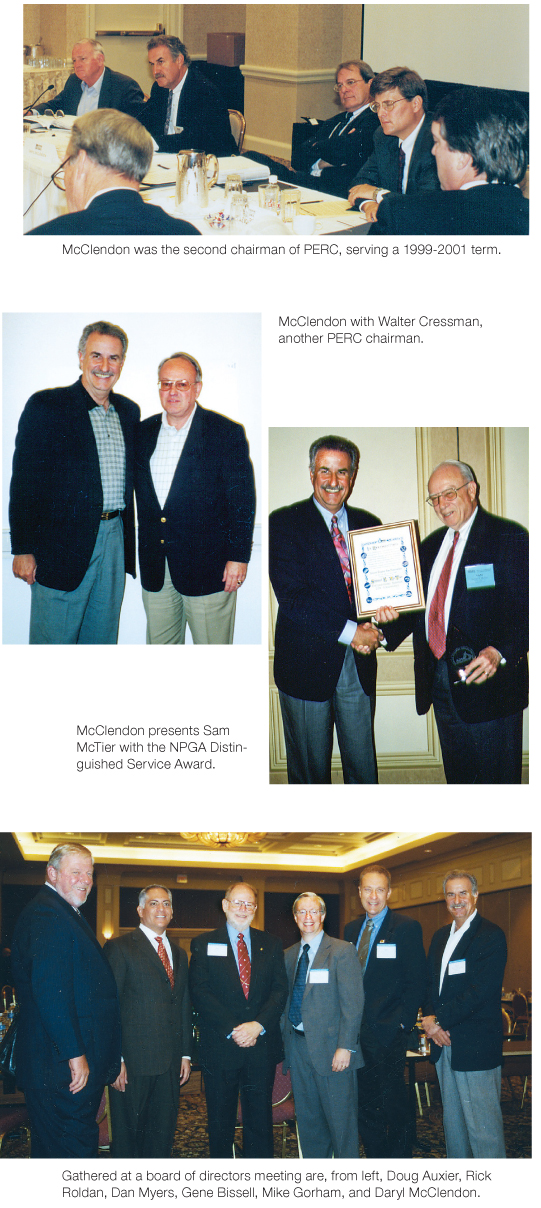 Bill was always supportive and made a point of getting out the latest updates regarding the check-off program, which later became known as PERC. As a condition of the passage of the Propane Education and Research Act (PERA), we had to get a double (separate votes for producers and retail marketers) and a supermajority (two-thirds) by the number of gallons sold by producers and the number of gallons sold by retail propane marketers in order to pass PERA. I don't believe PERA would have passed had BPN not provided its strong support and information nationwide.
Natalie, I share all of this personal background to indicate the important role BPN has played throughout my 50-plus years in the propane gas industry. I'm pretty certain there are similar stories by others. Once again, congratulations on BPN's 80th anniversary! Good luck and I hope the magazine continues for many, many more decades to come.
Sincerely,
Daryl McClendon
About Daryl McClendon:
Daryl started his propane career with Pargas Inc. in 1968. He later served as a vice president and officer of Pargas, beginning in 1976; a vice president and division manager, and eventually senior vice president in charge of all supply and transportation, at Suburban, beginning in 1984; and senior vice president of Superior Propane and COO of Skelgas Inc., beginning in 1994. He is a past president of NPGA, a founding member of PERC, and was the second chairman of PERC after Milford Therrell. He is a recipient of the NPGA Distinguished Service Award and PERC's Exceptional Energy Award, and is a member of the LP Gas Hall of Fame.