Wednesday, September 2, 2020
By Frank Thompson… I recently devoted some time to reflection upon my time in this industry. Twenty-six years insuring propane marketers. Twenty-six years of working with good people who make their living selling a fuel that is clean burning and renewable. Twenty-six years of learning the propane business and applying what I have studied and learned about risk management and insurance to the industry.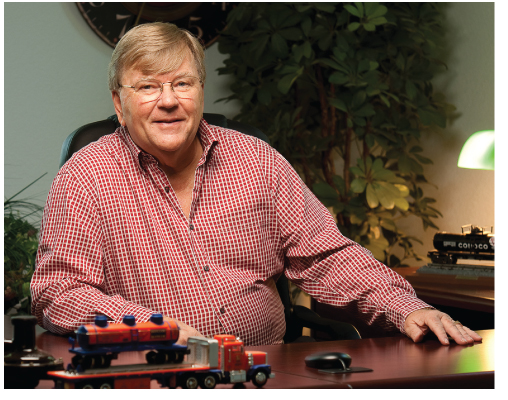 Have I made a difference? I can look back at some monumental occasions when what I knew kept a company in business. For example, there was the explosion and fire that destroyed a major fuel distributor in 2006. Because I had asked them to increase their property values and business income, which they did, their business was able to rebuild and come back stronger than they were before.
Then there was the propane company that had a wholesale customer that owned its own storage tanks and regulators and used propane in its hot oil business. We suggested using a written contract limiting its liability to the safe filling of the customer's tanks. They taught the customer's employees the safe handling of propane and had them sign off. They also did a GAS Check in writing and gave them a duty to warn packet. A subsequent explosion did $10 million of damage, and the hot oil company only had $6 million of insurance. Our insured walked away from a $4-million demand.
But what about the everyday problems, the what-ifs or the close calls, that we hear about from marketers; have I kept my eyes on safety for everyone?
I recently spoke with Todd Buechler, AVP of Risk Engineering for Crum & Forster. We talked about what the propane industry is doing to help safeguard employees, customers, and marketers. Todd mentioned he would like to see companies focus more attention on driver safety to reduce vehicle accidents. Vehicle accidents and the cost associated with these losses continue to rise. The commercial auto insurance industry has seen nine straight years of unprofitability. With increasing auto premiums, more companies should focus on improving driver hiring, training, and using technology to help monitor driver activities, in a way to reduce accidents and expenses.
He mentioned that overall, companies are doing a better job with training, but there is room for improvement. Crum & Forster believes continuous comprehensive training is key. For example, some companies may focus on completing CETP Basics and Bobtail Delivery, but not incorporate the Vapor Distribution Systems class. The propane industry has one of the best comprehensive sets of training programs for an industry called Certified Employee Training Program, known as CETP. Todd reminded me that training should not end when the class is over. During this COVID-19 period, Crum & Forster partnered with Silverback Consulting to offer free virtual CETP and hazardous materials training classes. These virtual classes have been valuable since many in-person, classroom-type courses have been canceled.
The commitment to training needs to involve all employee positions in the company as this shows everyone that education and safety is important. No matter an employee's years of experience, anyone can learn something new or need a refresher on safety procedures.
Todd also mentioned that it is important to verify company policies and procedures and determine if industry standards are being adhered to. You have probably heard the phrase, "inspect what you expect." Getting a third party to assist with an audit is valuable as it may identify areas of deficiency. He recommended to take advantage of the risk management services that are offered by their insurance company.
I kept thinking about what Todd said, "The actions you take not only affect yourself, but the lives of so many other people." So it is pertinent to take a moment to think about what you do and how you do it for the best safe outcome for everyone.
Frank B. Thompson is a chartered property and casualty underwriter based in Phoenix. He is the owner of PT Risk Management, an independent insurance company specializing in writing propane and petroleum risk policies throughout the U.S.