When there's trouble in the world, many people will seek to add comforts to their homes. The propane industry is well positioned to meet that demand by offering fireplaces, fire pits, cooking equipment, hot water heaters, and similar propane appliances.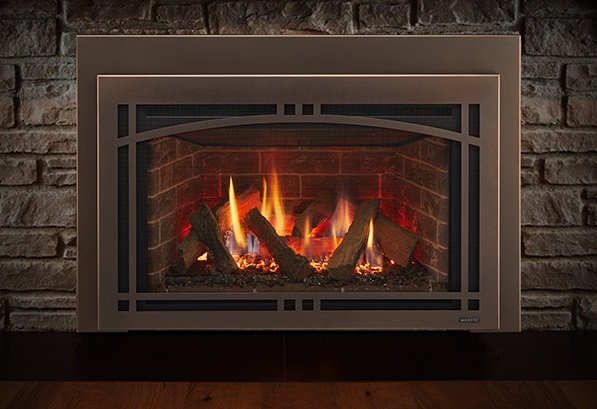 Casey Harvey has seen this in the past, and he is seeing it again during the COVID-19 pandemic. He is director of sales at Ray Murray Inc. (RMI; Lee, Mass.), a distributor of gas equipment and heating, hearth, and outdoor living products.
"We are absolutely seeing an increase in interest in both outdoor kitchens and fireplace products as people stay home, improve their quality of life at home, and look for ways to feel comfortable," he tells BPN. "Fireplaces and outdoor living are really comfort food for the home! We saw this post-9/11 and we are seeing it again now."
This interest can be seen in Google searches, he adds. In May, the number of searches in the U.S. for "outdoor kitchens" was double what it was at the same time last year. The number of searches for "fireplace remodels" was nearly double. Harvey notes that searches for the latter in May were already where they normally are during the peak season, which is late summer and early fall.
"We are ahead of the game in terms of interest, so I expect it to be higher that it was last year," he says. "Search is the first place people go to learn about something, so that is a leading indicator."
The interest in these appliances has been reflected in sales, too. Harvey reports that since stay-at-home orders were regional, the retailers and installers some areas continued going non-stop. In many places, landscapers were designated essential workers, so sales of fire pits are actually up since last year.
"Outdoor sales have been very strong," he says. "Indoor is catching up. It was down for the first few weeks, but now it's inching up."
"People expect to continue social distancing and not going out, so they are seeing how they can make the most of being at home and with family. That is good for us."
To support those who are selling and installing these products, RMI has long offered training in person. During the pandemic, the company has transitioned to delivering training online. Throughout the months of April and May, it offered live webinars covering propane equipment and hearth and grill.
Harvey suggests that propane marketers who are not currently selling hearth and outdoor living appliances, consider getting into it. They can start by contacting a distributor like RMI to learn more about the latest products and best practices.
"It's a good time to think again about selling ranges, fireplaces, grills, and other gas products," he concludes. "Propane marketers should be all over this next wave of appliance sales (and the corresponding gallons)." — Steve Relyea