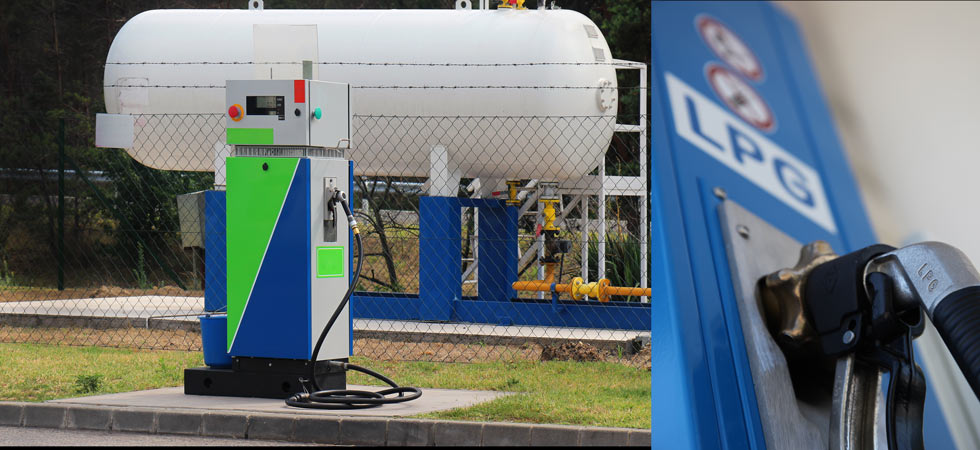 WPGA's Joy Alafia discusses the role of renewable propane in providing alternative fuel for vehicles
At the World Liquefied Petroleum Gas Association's LPG Week in December 2021, the Western Propane Gas Association's (WPGA) President and CEO Joy Alafia spoke on a panel during Autogas Day concerning the opportunities available for autogas as a future fuel. In California, the Air Resources Board has a plan to reach carbon neutrality by 2045, and the governor has issued an executive order of zero emissions for medium- and heavy-duty vehicles by that same year.
On a positive note, she said that there is recognition in the U.S. that propane can play a significant role in the path to carbon neutrality. She mentioned the $1.2 trillion Infrastructure Investment and Jobs Act, which included almost $7 billion in funding for alternative fuel infrastructure and incentives. This included access to $2.5 billion in grant funding for propane refueling infrastructure; $2.5 billion for propane school bus funding; and $1.6 billion in funding for propane transit vehicles. BPN caught up with Alafia to discuss this strategy and the role renewable propane will play in the future of the autogas market. Hear her thoughts below.
What are the biggest challenges you are currently facing in your role?
Our challenge is kind of two sides of the same coin — and that's awareness and understanding. It manifests in the legislature in an effort and a desire to be environmentally conscious and provide cleaner energy solutions. Where we're challenged is that some people don't understand that propane fits within those ambitions. We see that manifested in many ways, such as legislation to outright ban gas, when instead of banning gas, we should be identifying our common goals and how we get there.
In some instances, I'd argue that propane provides a cost-effective avenue to achieve greenhouse gas reductions in many markets without as much economic hardship. Propane also addresses challenges facing other energy solutions with regards to resiliency. I don't think any one energy solution can meet all our energy demands, but the message we're desperately trying to get out is that it's an all-of-the-above strategy. Propane is a part of the solution.
Can you give us an update on where WPGA stands on reaching its goal of 100% renewable propane by 2030?
At the end of the day, what businesses choose to do for their bottom line is keenly in the interest of their shareholders and owners. But I'm proud that the association, frankly, stepped up to demonstrate that we're not just walking the walk, we're also talking the talk. It's an ambitious goal, but we will do everything in our power to get there. To answer your question — what have we done specifically? First, it was just making that goal known and being able to do so and point to that whenever we're meeting with legislators and policymakers, some of whom had never even heard of renewable propane or they are curious on how to create it. Just putting it on the table as a viable option has been a successful start.
Beyond that, the introduction of the bill that lasted two years in the legislature, which was pretty good considering that we knew the bill would have some challenges at the outset. We know California is committed to low-carbon solutions in the transportation space, and that's excellent. And that has incentivized investment in things like renewable diesel, and now, to a certain extent, renewable propane, but transportation is a small segment of our total market. What if we could provide incentives in the building energy space?
Those are two things we've done that I feel have had some merits of success. When you look at the producers of renewable propane since we've initiated this, we've identified enough potential volume that could be produced in the next three years to satisfy over 50% of California's total demand. Let's be clear: that's potential, not actual gallons committed to the market. However, with legislators, policymakers and the industry working collectively, we can see refineries consider making the investment to bring those gallons to fruition. [In February], Global Clean Energy Holdings announced that they will be producing renewable propane in the state of California. This is significant on so many levels for California. In addition to producing a needed low-carbon fuel, it's the first in-state refinery for renewable propane.
I'd like to think after a good two years of evangelizing about the role of renewable propane in our energy markets, WPGA has helped demonstrate that there are customers willing to purchase the sustainable fuel. Therefore, there are marketers that are willing to distribute renewable propane; and it follows then that there are producers that are willing to produce it. And we hope to replicate that success all the way up until 2030 as we strive to meet WPGA's sustainability goal.
One thing I want to articulate is that this is our ambition — not a conclusion. We've expressed that we also, as a trade association, cannot do this alone. The Low Carbon Fuel Standard for transportation is a good start, as a source agnostic, carbon credit system. We need more of those types of balanced programs to overcome the initial investment to commercialization in the same way we see these programs exist in early investments in wind and solar, for example. Renewable propane is different than any other renewable energy solution; it comes at a higher cost and will require moving all levers to provide the return. The good news is the cost barrier is considerably lower than other renewable options.
What role will renewable propane play in the autogas market?
There are so many market drivers, and the low-carbon fuel standard has been transformative for biofuels — including renewable propane — in the transportation sector. The number of greenhouse gas emissions that are averted with renewable propane in the transportation sector will be significant. That's the goal.
Our members are quick to point out that conventional propane is already cleaner than traditional gasoline and diesel. And now, with renewable propane, we're looking at zero-emission equivalency on a life-cycle basis. That's what it's all about, right? It's about cleaner air, and hopefully we can achieve that aim faster, cheaper and more equitably with renewable propane.
Let's think about the markets that are touched with autogas. One significant market is school buses, and we all know that school districts are often strapped for cash. In California, believe it or not, we do have snow in different parts of the state. And there are just certain areas where, because of the range needed and the heating requirements, other low-carbon solutions just aren't practical and viable. When we're talking about our most precious cargo — students —I'm very excited to see the role renewable propane could play in delivering cleaner solutions for that need.
Do you think the funding dedicated to alternative fueling infrastructure is adequate in supporting near-term projects?
At least right now, it's a low-cost opportunity, particularly when compared to other fuels that have significantly more costs associated with their infrastructure needs. So, the impact is much broader with an investment of autogas. In many instances where there might be some price sensitivity, propane is the best option and has the potential to provide the biggest impact.
The key item that I'm looking at with this is to make sure that the state agencies that may ultimately have oversight on specifically how and where the investments are offered continue to provide opportunities for propane. In California, we are seeing a lot of programs and funding opportunities. I hope we can take advantage of these programs and get the word out to the customers who are buying new vehicles that those funds are available.
How can marketers improve their approach to working with federal, state and local governments?
I often say the marketers are the frontline to any communication with the public because they interact with the customers every time they put propane in the tank. I would encourage marketers to take advantage of those touch points. When we're looking at funding for autogas, I would hope they're able to broadcast to their customers the funding programs that are out there. How do we stay in front of the customer? Through the retailer. It's important for our customers to know where to go when they're ready to make that purchase.
What strategies have you seen work well to incentivize users to make the switch from diesel to autogas?
For many organizations, school districts, etc., it's just an issue of awareness. We must get the word out that there's a cleaner solution out there that makes more sense economically. Often the role of the marketer is to get in front of those fleet owners and educate them on these opportunities. What we typically do is partner with clean cities and host events. We have vehicles available for a ride and drive; fleet owners can see that the autogas vehicles don't drive much different than their diesel counterparts — in fact, they drive quieter. It's an opportunity to meet the fleet owners where they currently are.