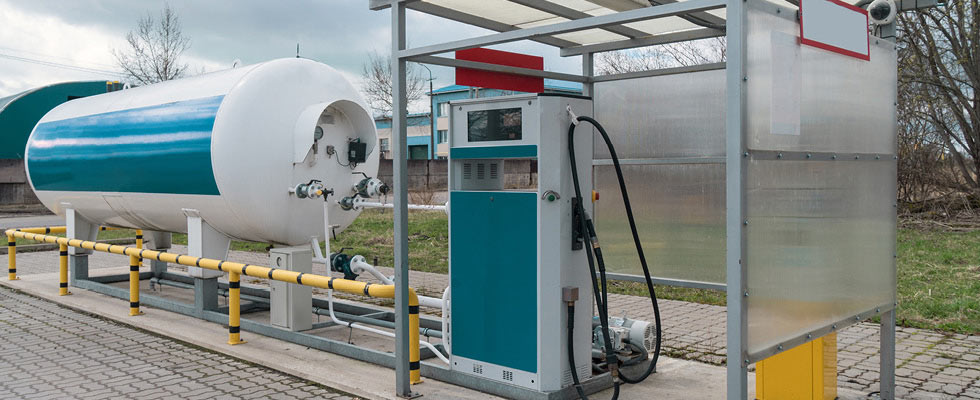 Autogas lessons from across the pond
In the race to decarbonization and net-zero emissions, electric vehicles have become all the rage, even finding their way into recent, expensive Super Bowl commercials. But the propane industry knows it has a clean, alternative fuel on its hands. Key industry players want autogas-powered vehicles to get their fair time in the spotlight.
And in places like Europe, they're getting just that. According to the European Automobile Manufacturers' Association (ACEA), the markets for battery electric and hybrid electric vehicles in Europe are growing in the alternative power sector.
But ACEA also reported that vehicles powered by liquefied petroleum gas (LPG) grew by 16.7% in the last quarter of 2022. (Natural gas, on the other hand, saw substantial declines during the same time period.)
There are several autogas trends, wins and challenges from the European market that can be translated to the needs of the North American market. Here's what one industry expert is seeing in both North America and across the Atlantic.
2023 Autogas Trends
So, how are things looking for the autogas sector in 2023? According to Robbie Smit, area manager for Prins in North America, a manufacturer of alternative fuel systems that also has an office in the Netherlands, the view is quite positive. The recovery period that started in 2022 as pandemic downturns began coming to an end is continuing into 2023. While fuel prices are still high, Smit expects United States vehicle manufacturers to improve production output after being held back on opportunities last year — meaning hopefully a better flow of vehicle availability.
Because Prins is in the automotive field, the vehicle supply chain in 2022 directly affected the brand and its autogas engine systems. "Luckily, at the second half of 2022, we saw some improvements there. They're continuing in what we see at the moment," Smit said. "Traditionally, January and February are a little bit slower in the North American autogas upfit business. But that's not the case this year. We contribute that to more vehicle supply and sales growth."
According to Smit, manufacturers now seem to expand on and implement more autogas vehicles to help combat fuel prices. Smit has also observed autogas trending in the sustainability conversation. "The sustainability message is only increasing," he said. "There's so much talk about sustainability today, and autogas plays a role in sustainability. That means we are benefitting from that conversation, which is more active than two or three years ago."
Autogas Wins and Challenges in the European Market
Autogas in North America is centered around fuel for truck fleets — this is not the case in the European market. The passenger car takes center stage in Europe, with autogas being the third-most utilized fuel for cars, according to Smit. Autogas helps European drivers cut their high fuel bills practically in half; brands like Prins bank on this messaging at the consumer level by making clear that autogas is a cleaner, more affordable fuel for Europeans.
"The start of the conflict in Ukraine spiked gasoline prices to record-high energy prices in general," Smit said. "We faced an energy crisis in Europe, and with those record-breaking prices, it cuts into people's budgets. Autogas has always had the position of being much more affordable than gasoline. The difference is that gasoline became unaffordable for some people. Autogas made it possible for people to at least have an option to still use their car if they changed the fuel [system]."
In particular, the popularity of the Dodge RAM could help implement more autogas vehicles in the market. This American pickup truck is seeing an increase in imports to Europe, and many drivers are looking to drive them on autogas. "[The RAM] is the brand of choice by the European consumer and small businesses. … One can say about 90% of all American brand pickup trucks that get into Europe in the mainland are being converted to autogas. And the main reason is the expensive gasoline," said Smit.
There are, on the hand, several challenges within the European market. Regulations and tax policies differ from country to country, and they're also always changing or new policies are being implemented. That's a hurdle for brands like Prins; they must keep up with these policies and adapt to the application of new rules. It also means keeping up with evolving vehicle technology.
"Europe is ahead of North America with the implementation of direct injection [DI] engines," said Smit. "We've been developing a lot of our systems to these newer engines. … It costs us a lot of time and energy, so we've got to invest, get more engineers, get more engineering time. We have to apply cost. We have to create new systems. We sometimes have to create new hardware to be able to keep supplying this autogas market. So, we've got to stay current and up to date with technology, but also must follow the regulations that are being implemented."
How Does North America Compare?
The most obvious difference between the North American and European markets is the sheer size difference. With individual states closer in size to many European countries, it's a lot of ground to cover with fueling infrastructure.
"Implementing a fuel infrastructure is complex," said Smit. "The infrastructure setup in North America is more customer- or regional-based, and in Europe it is more country-based — of course keeping regulation and taxation in mind. That means in main autogas markets like Italy, Poland, Germany and the Netherlands, at almost every gasoline station, you find an autogas pump, as well. In North America, the focus is on on-site fueling and regional network creation."
According to Smit, players in the autogas sector know it is impossible to grow the market everywhere in North America. "Our partners and distribution networks are very experienced. What we're trying to do is to make sure that we create autogas markets in regions where it makes sense," he said.
There's also still the matter of education and knowledge. Creating awareness about autogas for fleet vehicles is very high on the list. Autogas awareness is leading to more fleets implementing the fuel. But, in Smit's perspective, the autogas sector is still working to "get in people's minds," and bring a greater awareness to those who haven't heard about the opportunity to use autogas as a fleet fuel.
Takeaways for the North American Market
The autogas industry has found success in propane school buses, and autogas as a fuel in U.S. postal carriers, lawnmowers and forklifts has seen increasing integration. It's in autogas-powered fleets that Prins is pooling a lot of its focus. As the European market focuses on autogas in passenger vehicles as a solution to high-priced gasoline, Smit says it's about focusing on market segments in North America where autogas is the best fuel and the best solution.
"The European market is consumer-driven, and in North America it's business fleet-driven. We have [business to consumer] websites here in Europe that we cater to every specific region, or some countries and languages."
Prins' answer to this kind of outreach for fleets is in its new Autogas for Fleets website, an essentially unbranded landing space that provides a stage for autogas, and also direct contact with business consumers in order to grow the autogas market here.
"[The website] is showing main market segments. I can use an example from Europe where we are successful, but autogas in that segment may not be attractive like that in North America. We want to bring forward where we've already seen success stories to be told and to be found. A lot of it is about showing this broad use [of autogas] that already exists, but a lot of people might not know about," said Smit.
And when it comes down to it, the North American market is primed for growth, as autogas integration here is still relatively small. One of Prins' major successes in the European market has been through high displacement engines (V6, V8 and V10), of which the North American market is filled.
Autogas Is 'Here to Stay'
At the heart of the push to grow the autogas market is a collective effort to reduce emissions with an alternative fuel. Electrification still gets the most attention, discussion and support, but people like Smit are determined that autogas will remain relevant in the sustainability conversation.
"We want to give the world, and definitely North America, the opportunity to drive existing vehicles on an alternative fuel. That fuel is cleaner and it's more cost-efficient, more affordable," he said. "As long as there are vehicles in North America that can be outfitted [for autogas], we will continue to grow the market … with our partners like Alliance AutoGas in the U.S. and Maxquip in Canada. Everybody wants to reinforce that autogas and internal combustion engines are here to stay. They might change, but they're here to stay. That's what we believe in."